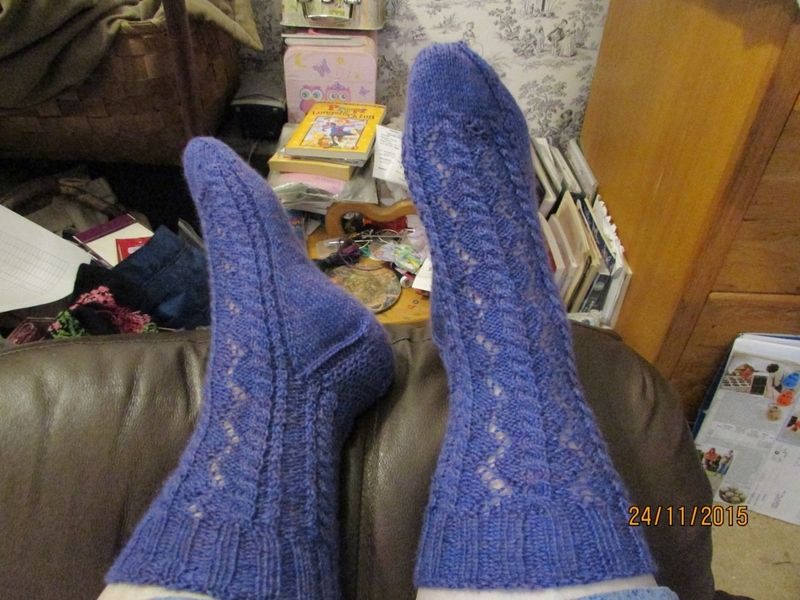 Found these
socks
in my knitting basket. Just in time and the right size for a gift I needed for Christmas. So I finished these off and there ready to go.
Coming along on my
Clock Socks
. Ready to start the increases for the gusset. My
plain knee socks
are progressing too, but they still look the same so I didn't take a picture.