Hurray! Something new to share for
Yarn Along
this week.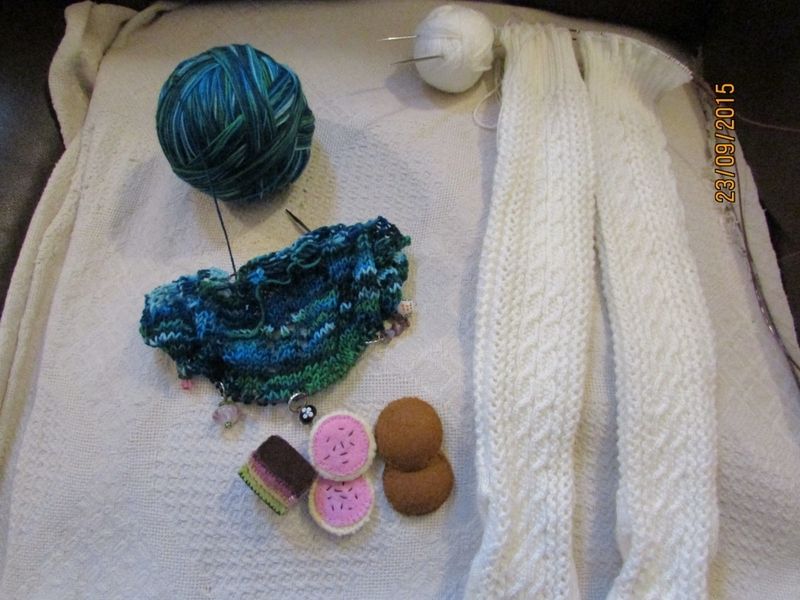 Since we had a lot of driving to do yesterday, I started a new project. I didn't get too much done because I ended up not knitting on the trip down. I'm working on a small shawl to go with my new winter coat (that I need to start working on soon). I don't like coats done up tight around my neck (or anything much near my neck), so I love to have a scarf to tuck in the opening. I'm using the Sweet Dreams
pattern
again and this time I'm starting the lace as soon as possible because I want the scarf/shawl to be a light as possible. The darn socks are taking 'forever' to finish but are really, really almost done. And I made up a couple more of the felt cookies for Ella's babies.
Still reading
Lark Rise to Candleford
. It's so good. Has anyone watched the
tv series
? Is it any good?