Can you see the progress??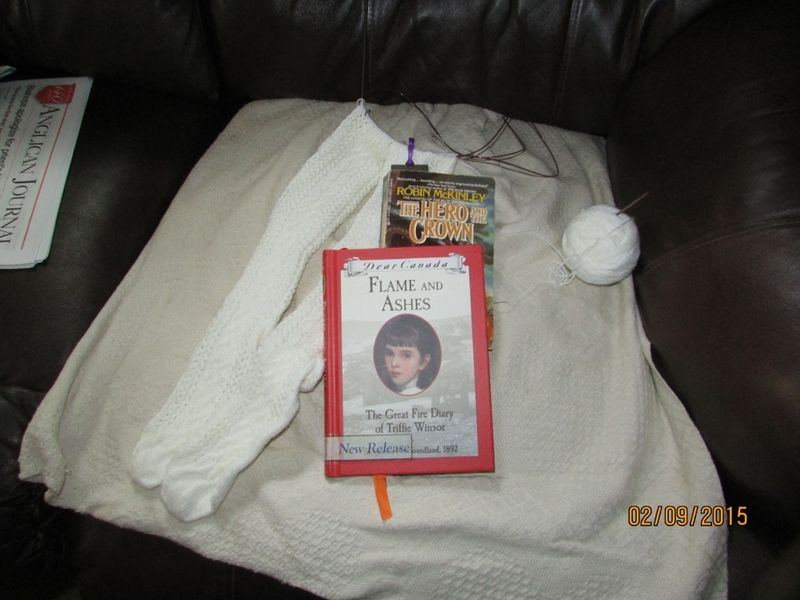 I've done a bit more work on my
socks
, but mostly been busy canning and snuggling with Timmy. I did get a bit of reading done -easier to read with a kitten on your lap/chest than it is to knit. The top book
The Hero and the Crown
is the prequel to
The Blue Sword
that I posted about a couple weeks ago. I also treated myself to a new book the other day. I really love the
'Dear Canada' series
. They pick certain time/events in Canada's history and tell the story through diary entries of a girl who lived through it. This one,
Dear Canada: Flame and Ashes: The Great Fire Diary of Triffie Winsor, St. John's, Newfoundland, 1892
was interesting. I love books set in
Newfoundland
. I've read quite a few from this series myself and Ella and I read
Dear Canada: Alone in an Untamed Land: The Filles du Roi Diary of Helene St. Onge, Montreal, New France, 1666
last year when we were learning about New France.