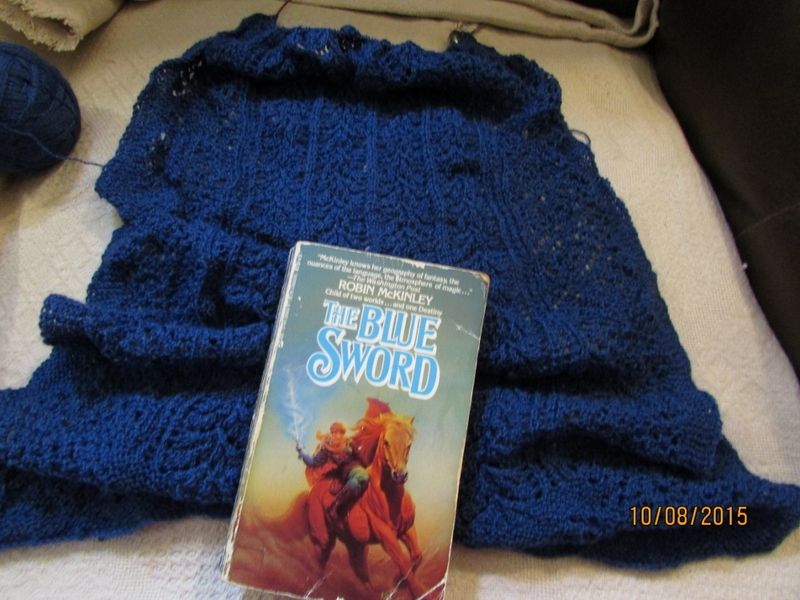 Hard to see much progress on my
Yarn Along
this week. But I did get a few more repeats done on Grandma's
scarf
.
I also pulled out a book from long ago.
Blue Sword
is a book I read back in high school. I saw a review of it on another
blog
(she's Anglican too) and it reminded me of how much I enjoyed the books by Robin McKinley. I may have to dig out the other ones I have.