Wow,
Yarn Along
, I didn't even realize it was Wednesday! My days are so mixed up with all the holidays. I didn't do too much knitting last weekend. I got a few inches done on
Mom's scarf.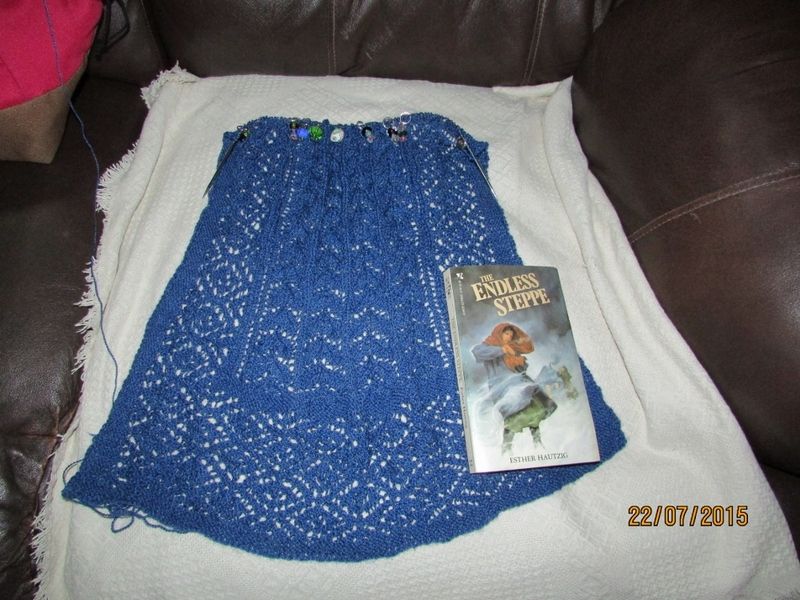 Pulled out a book from when I was young,
Endless Steppe
. It's still a good read. Esther and her family are arrested when the Russians take over her Polish town because they are 'capitalists'. They are sent to Siberia. This book is about her years there and how they survive. In the end it turns out to be a blessing.