Yarn Along this week and the Bulgarian
knee socks
are finished. I love them.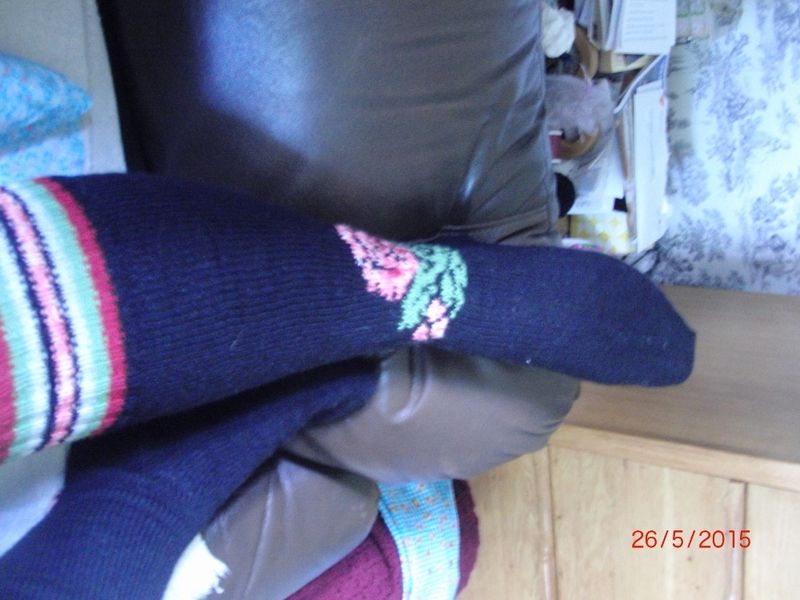 It's so hard to get a cute picture of socks by yourself.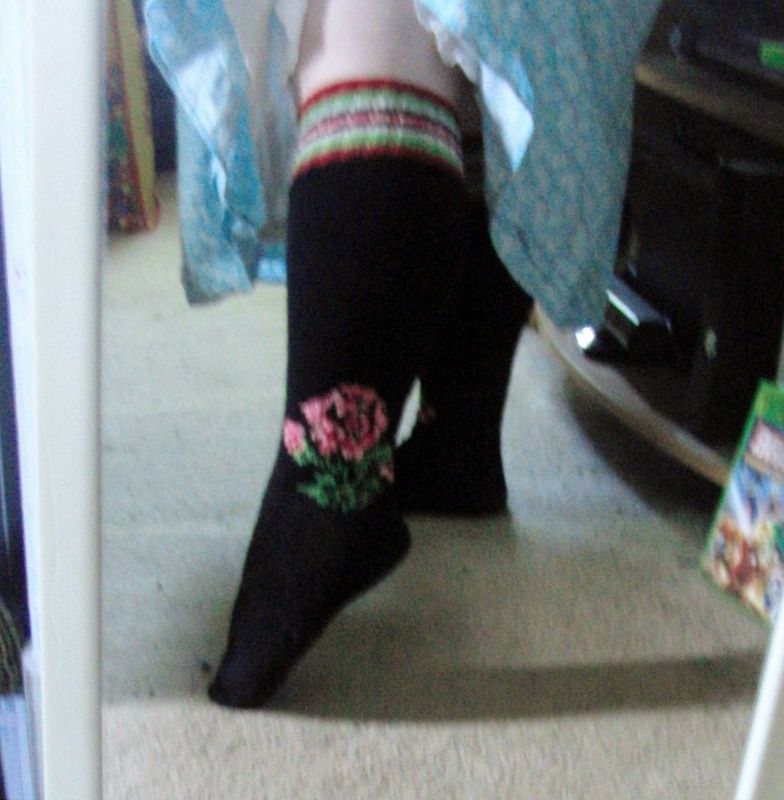 I still need to sew in the ends, but I'm calling these done.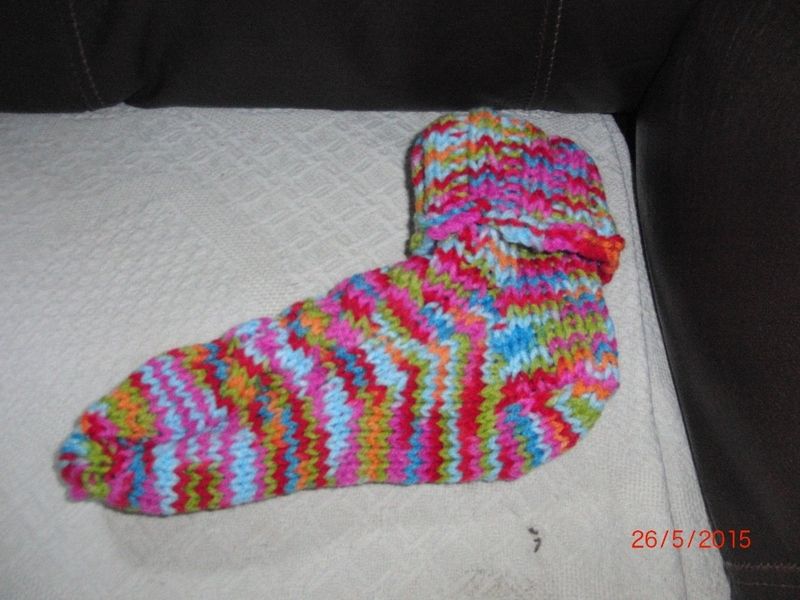 Dad asked me to make some
slippers
for my stepmother. He wanted crazy yarn. This is the best I could do. It's a quick and easy knit.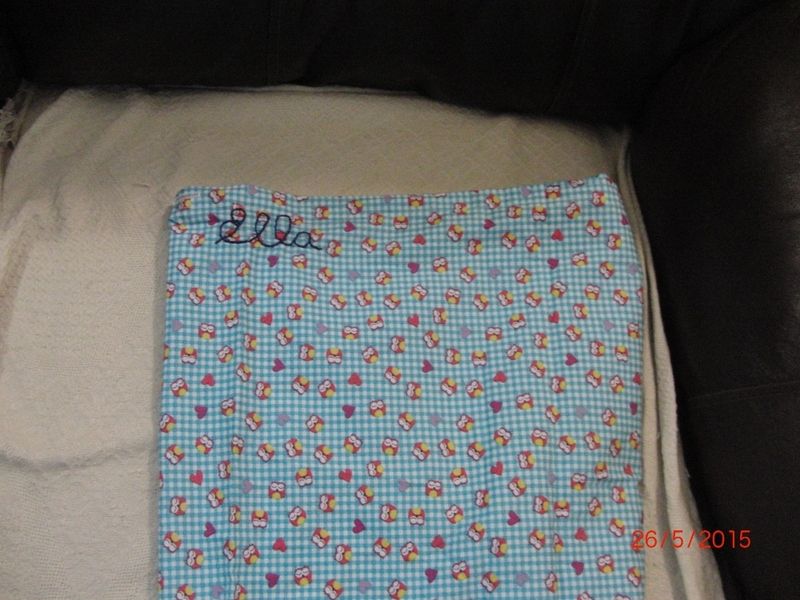 Not knitting related, but finished Ella's ditty bag for the upcoming Brownie camp. If you aren't a Girl Guide you might not know what a ditty bag is for?? It's the bag her clean dishes go into to dry and store. I thought the owls were cute.