Busy day today. Got to have a short visit with my good friend at lunch. She was over from Bancroft to see her doctor in Pembroke. Then off to Renfrew for groceries and Brownies.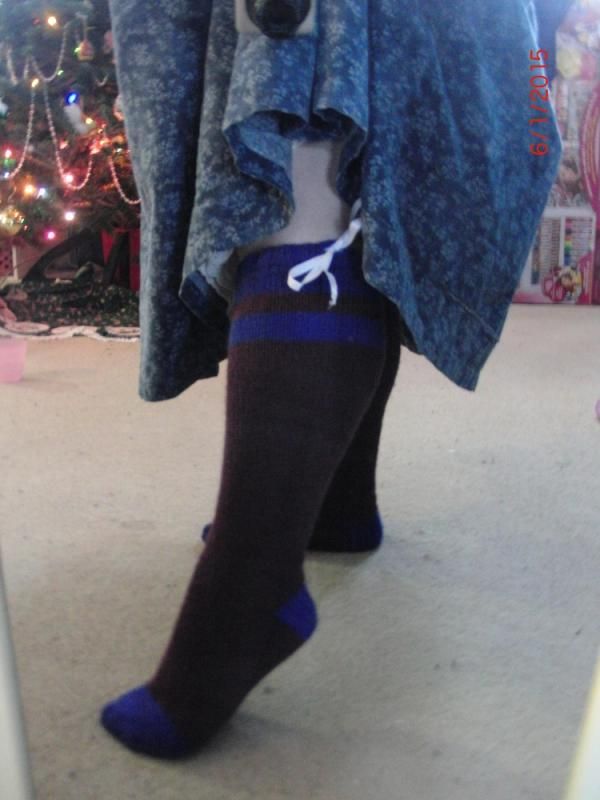 Got the laces in my
socks
just in time. It's very cold up here this week. Apparently I need to get some twill tape when Fabricland has their next big sale. All I could find was one package of white. Oh well, my toes are toasty.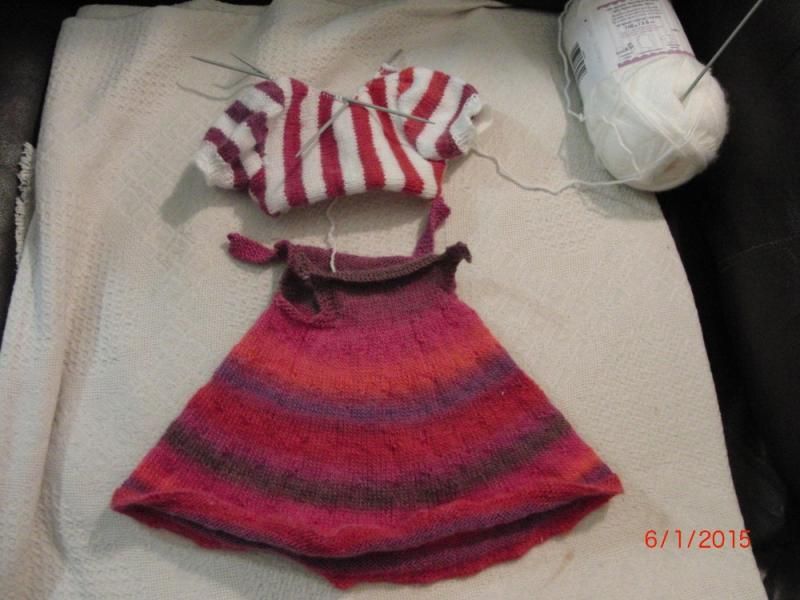 Working on some presents for Ella. I wish her birthday was a little further away from Christmas. This is a
dress
for her American Girl doll Olivia. The dress is Knit Picks Chroma and so soft.
People wonder how I can wear dresses all winter. Well, this is how we northern girls stay warm: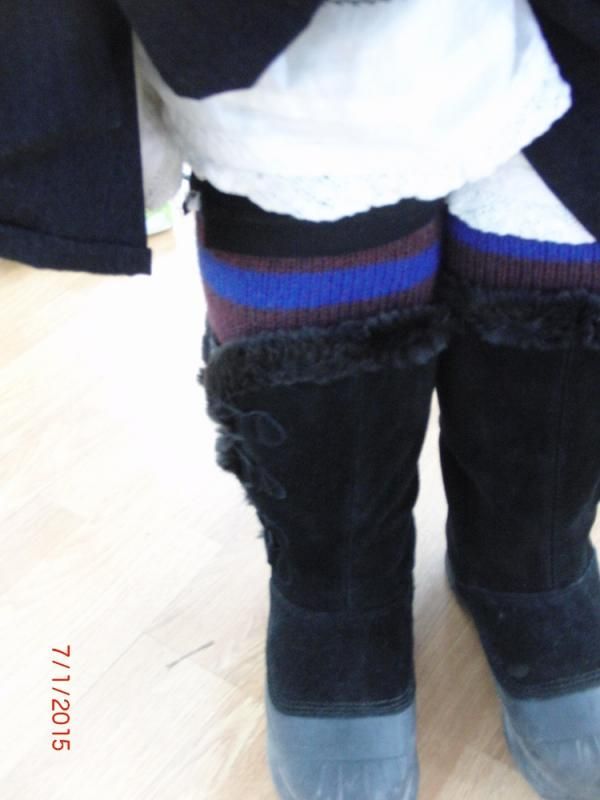 Most importantly, good warm and dry
boots
. Warm and woolly knee socks, often with a thinner pair underneath. Knee length leggings, these ones are spandex but flannel ones would be even better. And to stop the drafts a slip/
petticoat
. Mine are lacy and ruffly, but that's just me. Most importantly, and this is what most people seem to forget, you need a coat! Not a jacket, a proper coat that is at least hip length. Knee length is better.