I have to do a surreptitious
Yarn Along
post this week. The first half is all about Ella's birthday, which is fast approaching.
For a while now, Ella has been bugging for some new clothes for her Calico Critters. She also wants hats and scarves but I'm not that crazy.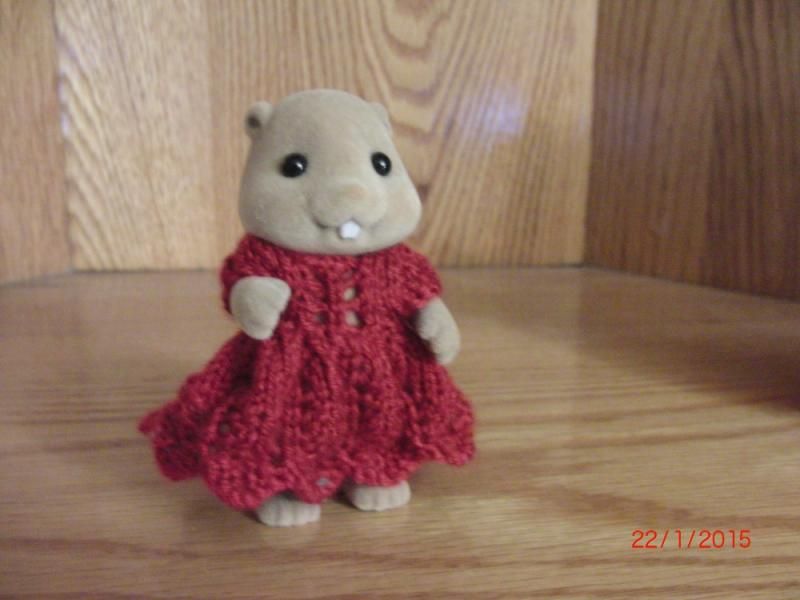 Mrs. Beaver's lovely new lace dress, classic shale pattern on the skirt.
Mrs. Calico and Olivia in some simple house dresses.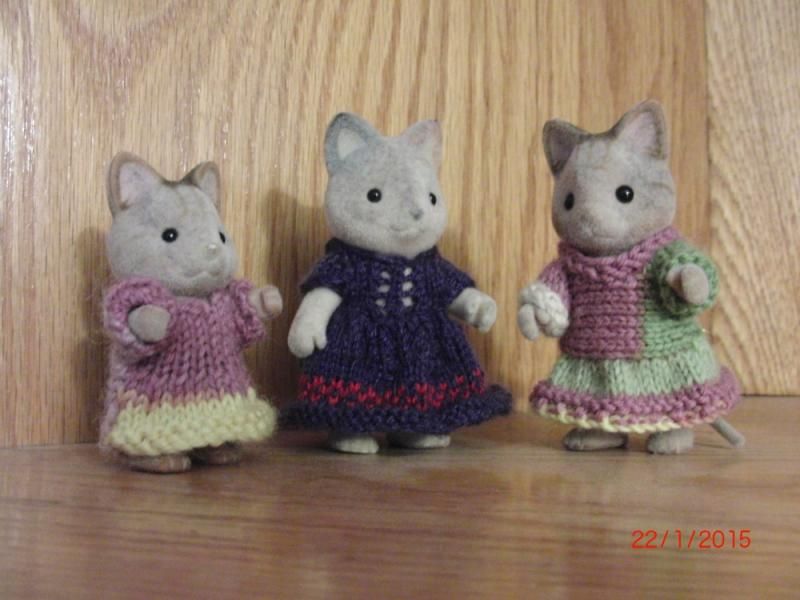 Mrs. Caramilk and Sophia are wearing day dresses made from Kroy sock yarn (slightly different colour than the Calico family). While Grandma Caramilk's dress has a bit of fair isle around the bottom.
All these dresses come from this lovely
pattern
. Though I'm not sure where the author finds needles that are only .75mm! Guess I'm not making that dress. I've got 3-4 more dresses to make, but have run out of time. I still need to sew snaps on these dresses. I've also made a
sleeping bag
for the Critters, but forgot to take a picture. Needless to say, I need to make a lot more of those. But being fine but full crochet (as opposed to lace) it takes a while.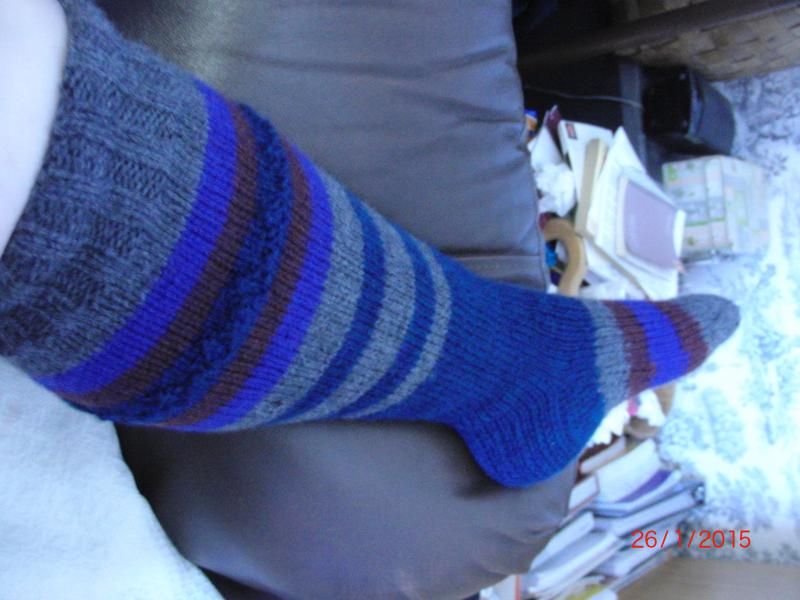 Finished up another pair of
warm knee socks
. These ones are little funky looking because I used up my bits and pieces of Berrocco Vintage. They are a bit too long, but if I fold over the cuff they fit fine.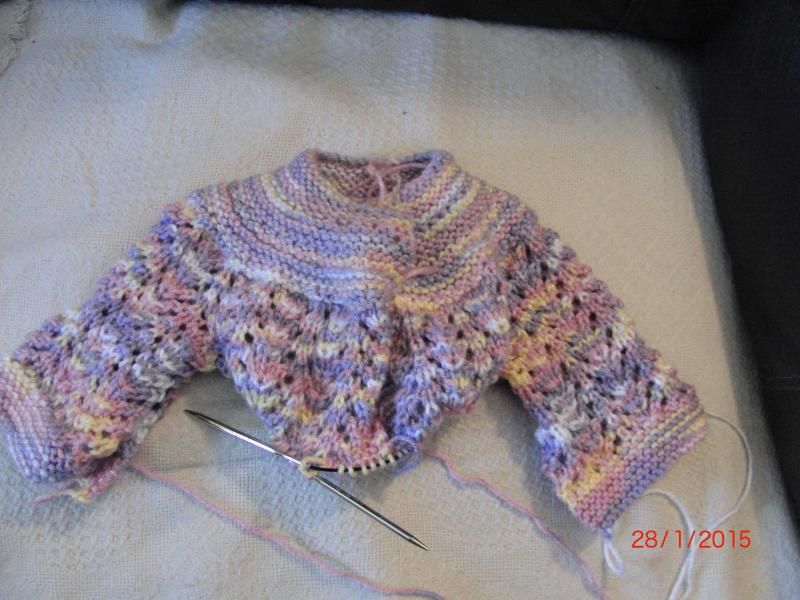 Our neighbour (who grew up here beside Colin) just became a Grandpa. Since it was a little girl, I'm whipping up the best baby sweater out there. Elizabeth Zimmerman's
February Baby Sweater
. Patons Canadiana has a pretty new baby colour called 'Pretty Baby'.