Not sure why I'm having trouble remembering Yarn Along. Could be because I'm having trouble remember what DAY it is at all. They all seem a blur these days.
Nothing too interesting on the needles right now.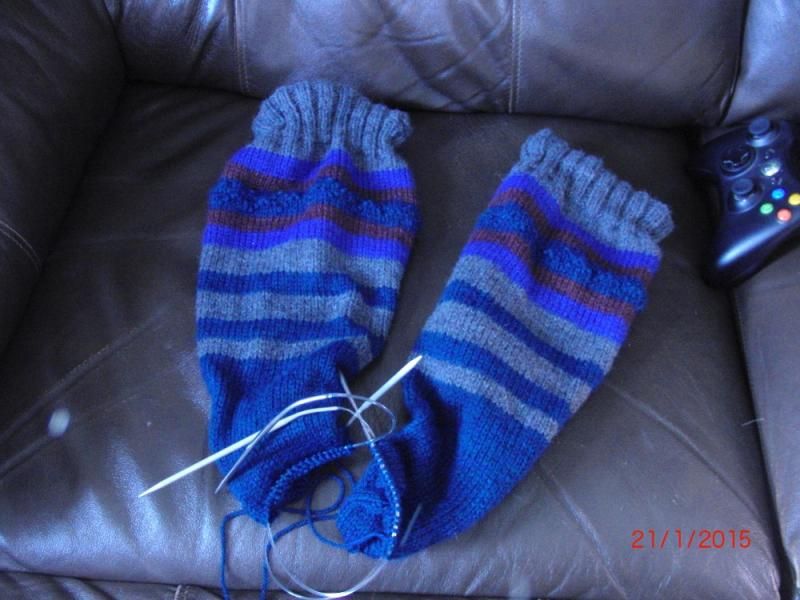 I've also been working on a jumper from my new sewing book,
Gertie's New Book for Better Sewing:: A Modern Guide to Couture-Style Sewing Using Basic Vintage Techniques
. I changed it from the pattern in the book by adding a circle skirt not the tight pencil skirt. I haven't got a picture yet.