Ella had a fabulous time at camp. Even though it was -23C on Saturday they had loads of fun. Too much fun to take pictures. This is the only one we got: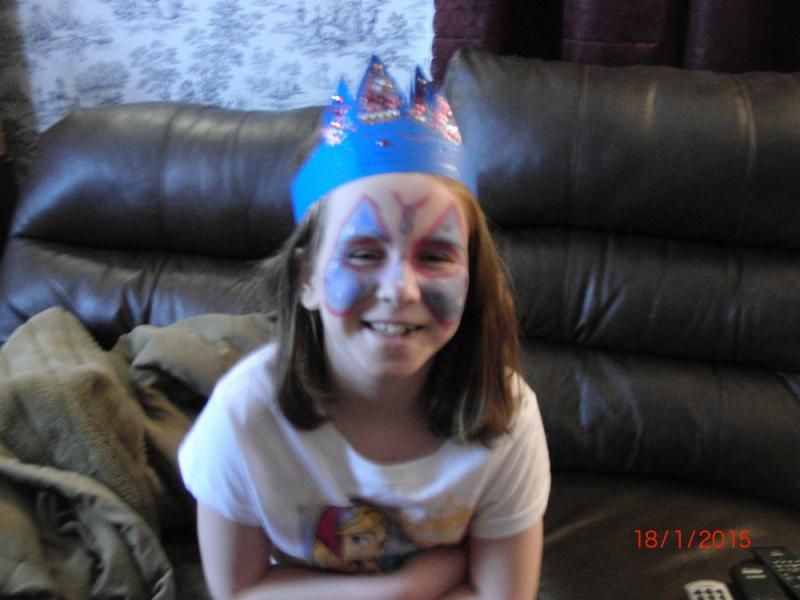 One really tired girl with a butterfly face :)
oatmeal pancakes
leftover lasagna and plain pasta for the picky person
garden beef soup
didn't make the chicken on Sunday because the house was too cold to thaw the chicken. So we'll have it today.
pizza
hot chicken sandwiches
farmers' omelette
tuna sandwiches
casserole roasted pork with potatoes and onions
leftover enchiladas
leftover roasted pork