Last
Yarn Along
of the year!! We've been in Bowmanville for a few days so I had lots of knitting time. Before we left I finished my warm socks. I still need to find the ribbon for the tops but they are going to be so warm and cozy to wear.
I love knee socks!
I've restarted my
Bulgarian Knee socks
. I'm making them toe-up so the rose will be placed properly at the ankle.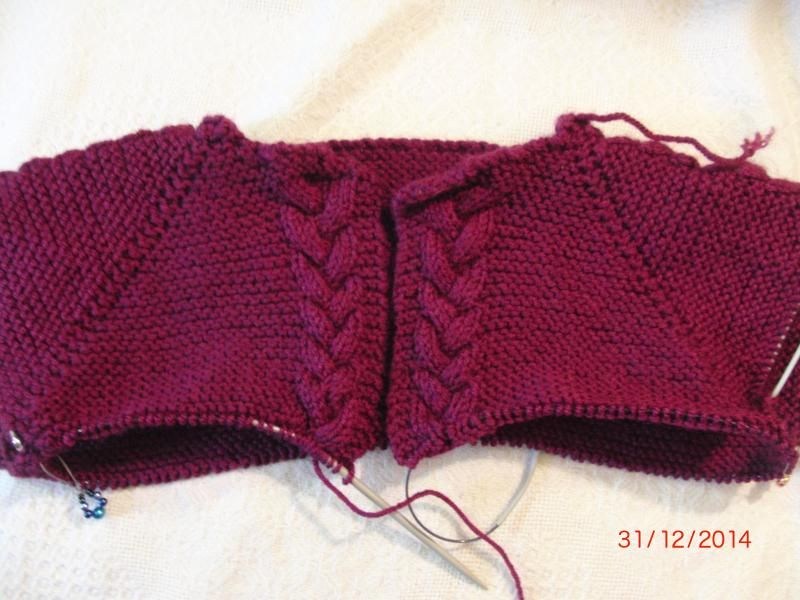 Driving home I was working on Ella's
sweater
(it's hard to do fair isle in the truck). As you can see, I've divided off the sleeves and am ready to start the body. Now just have to adjust the stitches so that the numbers work for the lace.