Ginny's not doing Yarn Along this week, but I have a couple pictures to share and I'm putting off washing dishes :)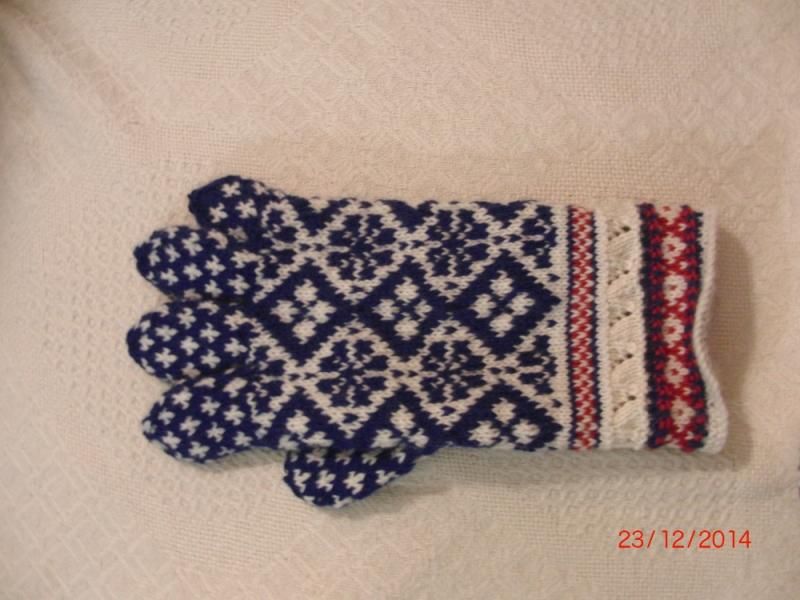 I had a bit of startitis on the weekend, so I cast on some beautiful
gloves
for me. They are Estonian (a little island called Kihnu). They are made with the gorgeous Knit Picks
Capretta
.
I've also started some more purse knitting.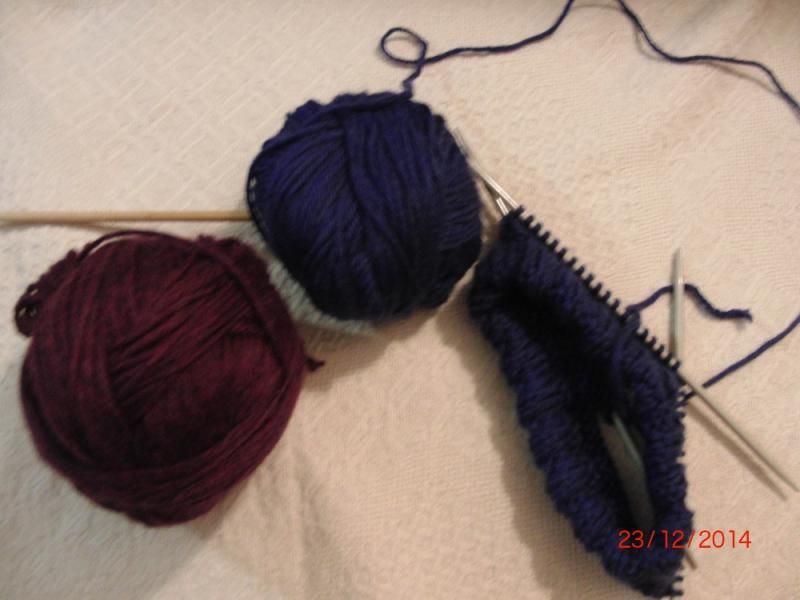 I'm basing these on the
Icelandic knee socks
from my
Icelandic Hand Knits
book. Obviously, I won't fit the socks as written. So I'm using my usual numbers but doing the cool Icelandic style tops. I'm using leftover part-balls of Berrocco
Vintage
worsted -my favourite for warm socks.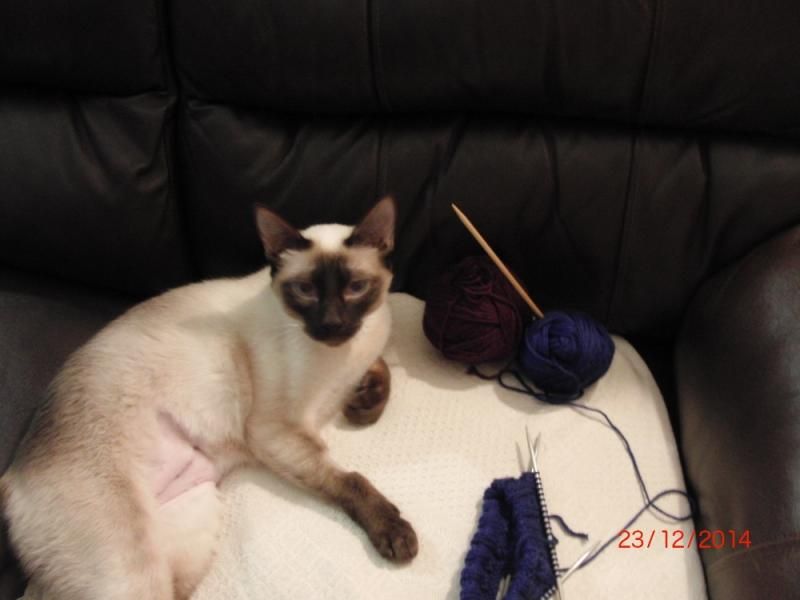 I am so lucky. Miss Zim basically ignores all my knitting -unless I'm actually knitting with it. Then she finds the yarn fascinating. But that's OK. My Cecily was terrible with yarn. She ate 5 feet of it one time. Thank goodness I had 'pet insurance' so I could afford the $1000 surgery to save her life. So glad to have a smarter Siamese this time around.