A couple finished projects to share for
Yarn Along
this week.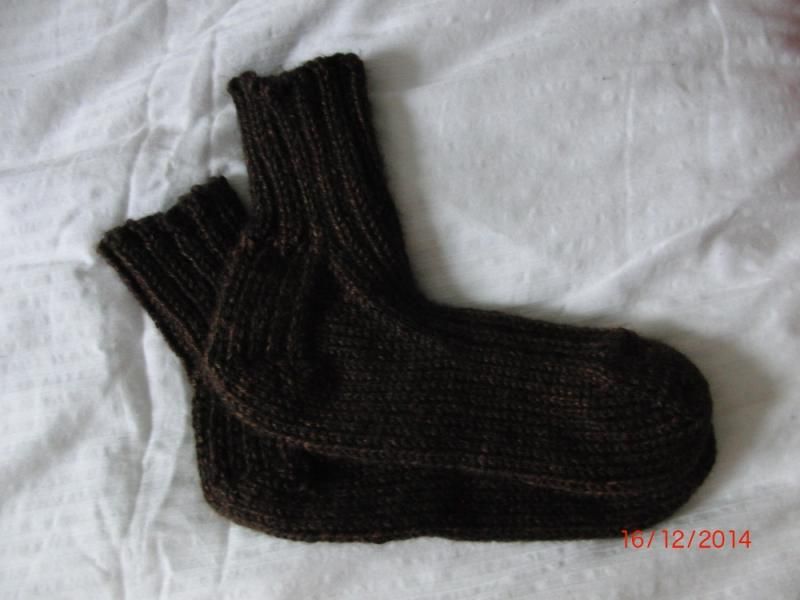 Just some plain ladies' socks for a friend. Nothing much to look at, but they will definitely be appreciated.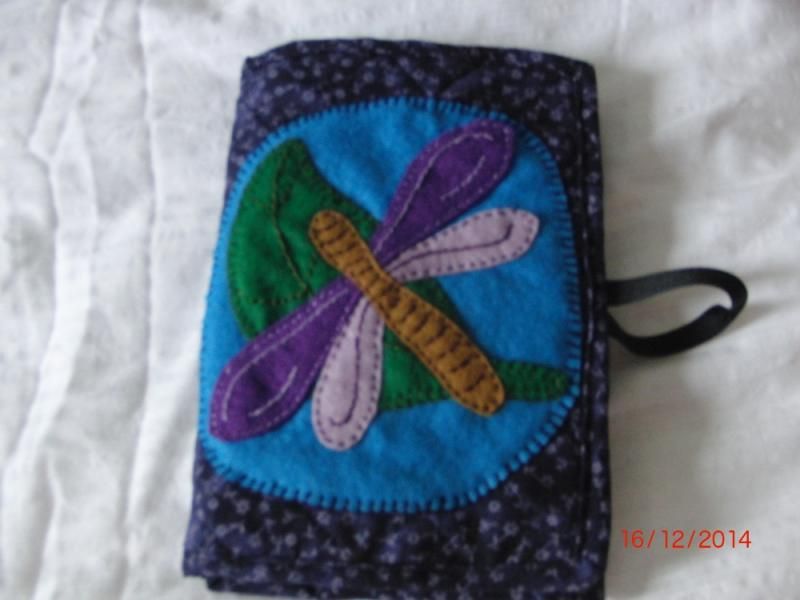 Finished up the knitting hussif too.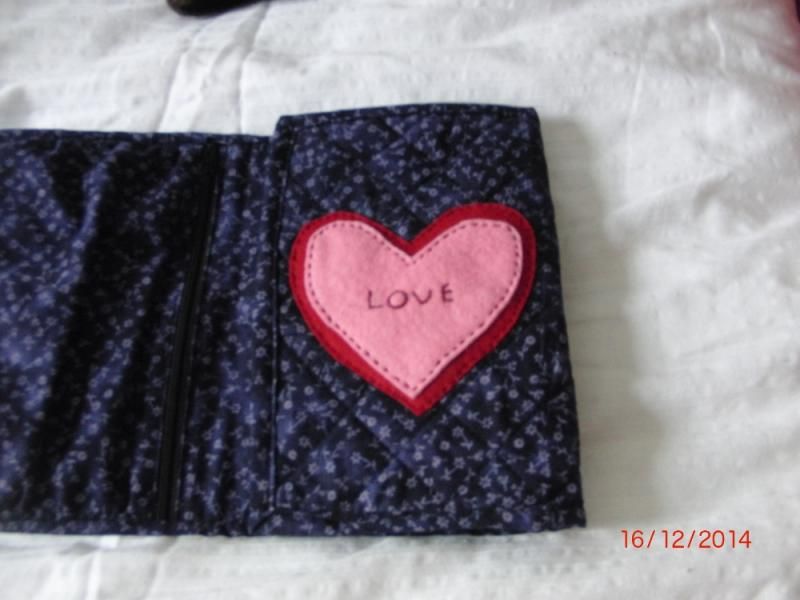 Unlike my original
ones
, these have a pocket on each end flap. The centre section is for the scissors (we all know what scissors look like so I won't load a picture). The material is more purple than this looks.
I do have Grandma's
scarf
still to knit, but that is likely not being finished before Christmas. I'm done with the 'have' to knit. Grandma will understand if she gets an IOU. I just want to rest and relax in this week leading to Christmas. I've lots of baking still to do.