Can't believe that another
Yarn Along
has come along and I have nothing really to share. Not sure what I have been doing with my evenings. I have been working on Ella's
afghan
. It's nearly finished and it's nearly winter so I should get moving.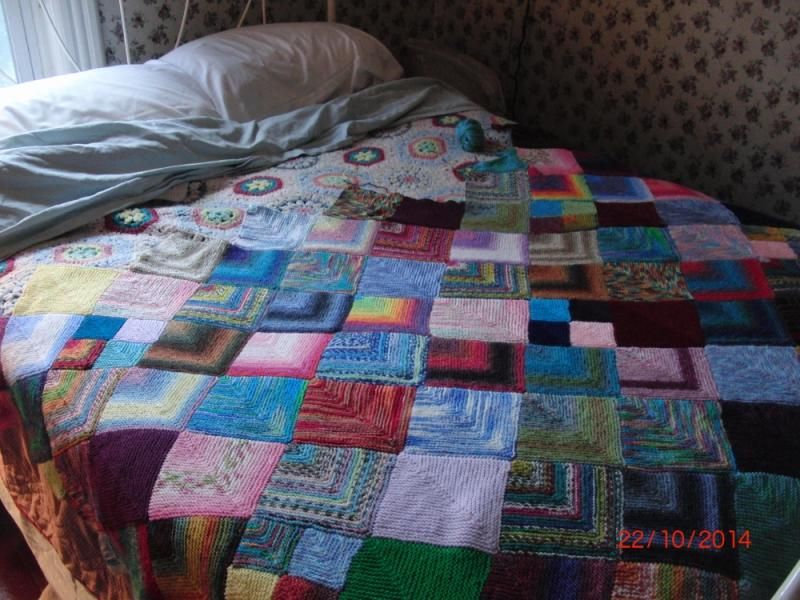 I've also started some new purse knitting. Just a regular
sock
with some cool yarn from
Soper Creek Yarn
in Bowmanville. I still haven't finished Belinda's
sweater
. I really should but I'm afraid to cut it open. I know, I need to channel my inner Elizabeth Zimmerman and just do it!