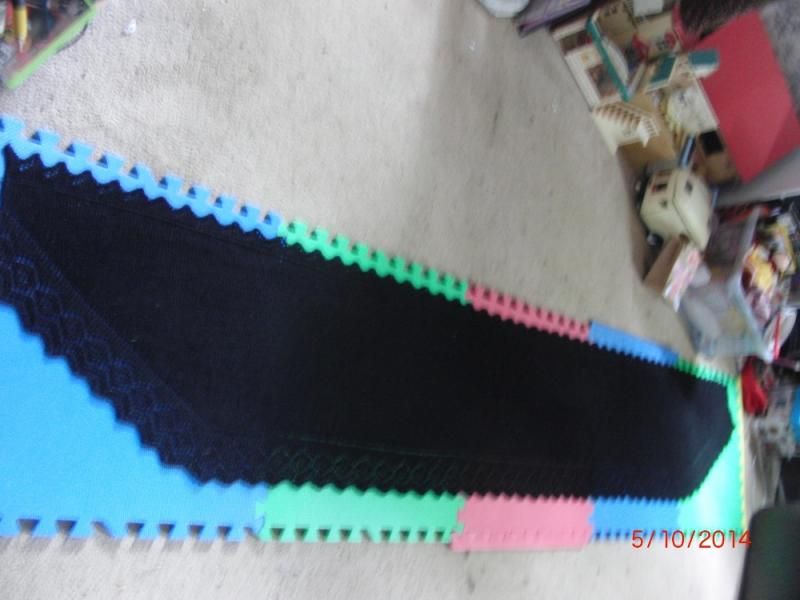 And if you think it's too long, then your winters are much too mild -ha ha! This will be perfect for the cold and blustery winters up here in the upper Ottawa Valley.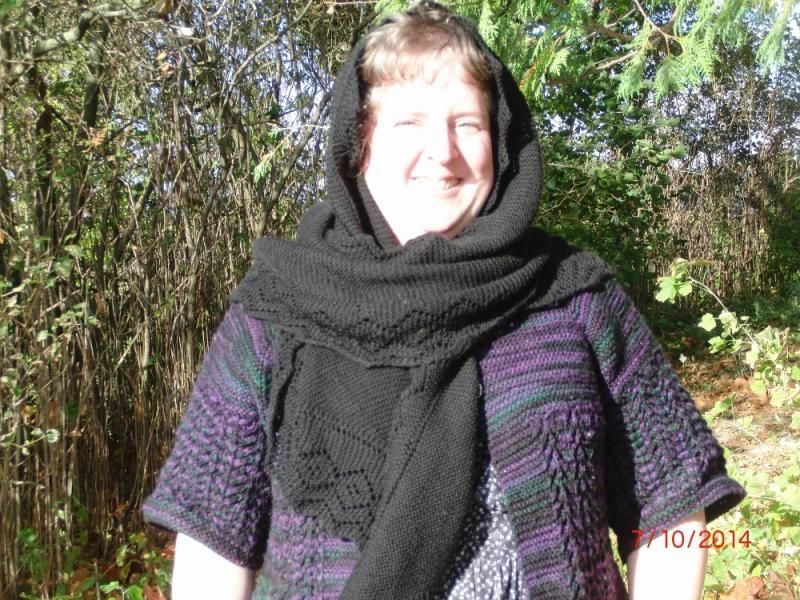 This is my favourite way to wear a scarf, then I don't have to worry about a hat. I will get the pattern posted as soon as I can, I even took notes while knitting it -imagine that!
Otherwise, I've been working on more gifts for the Advent swap: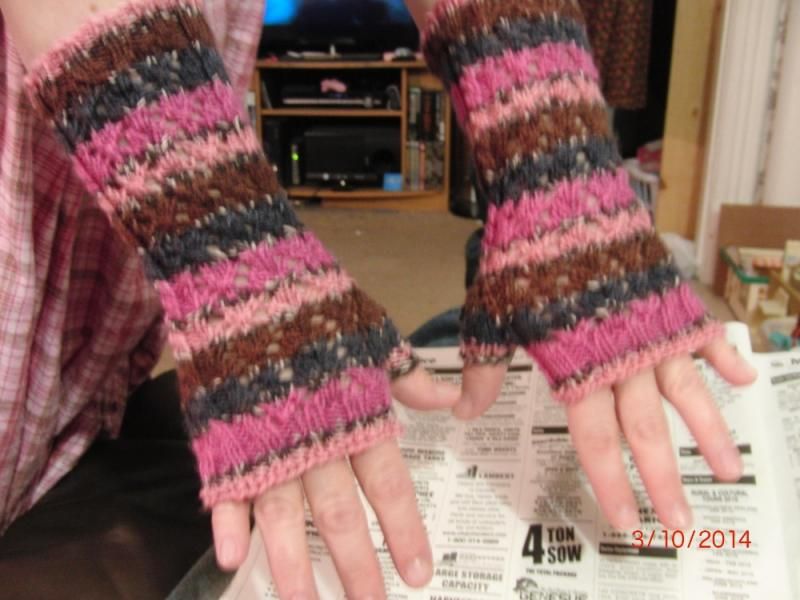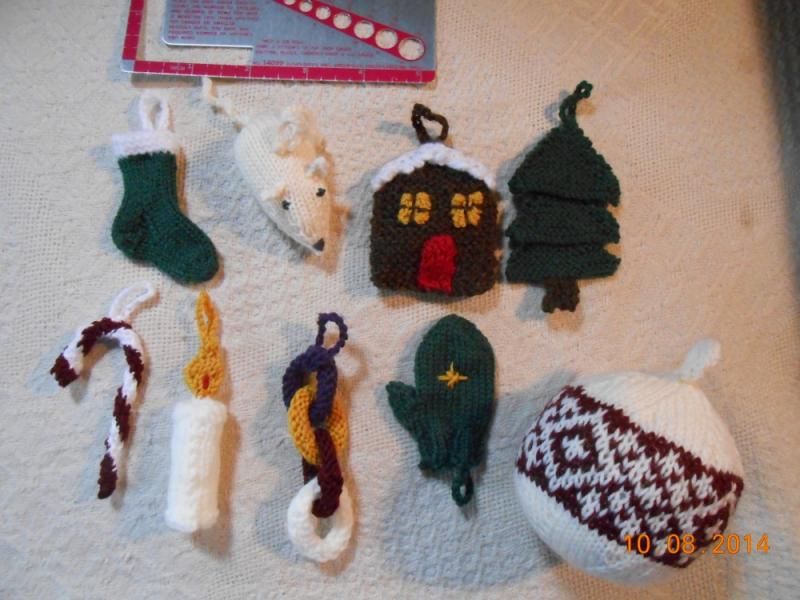 I need a new travel project (almost ran out of knitting when I had Ella at the hospital when she was sick).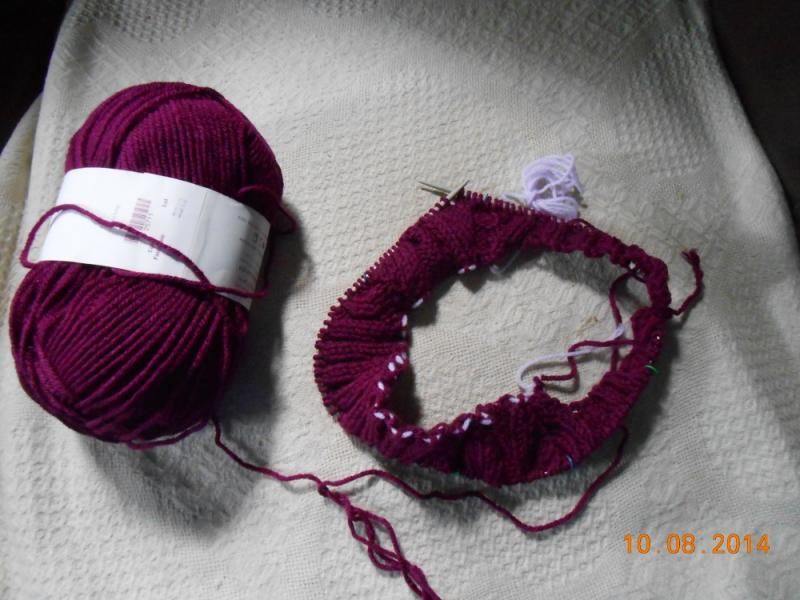 I've started an 'everyday' sweater for Ella. Grandma was going to knit this, but the pattern is very confusing.