Pretty, Happy, Funny, Real
this week and I can't believe it's nearly Thanksgiving. For various reasons only my family will be here. I just found out today that Belinda and Stefan are coming up. We'll be having chicken instead of turkey because there isn't enough time to thaw one of my big turkeys. That's OK, we're not obsessive over food, it's the company we like on holidays. Ella will be very happy (it's a surprise) because she was sad that we weren't going to Grandpa and Grandma Lorraine's.
So I got brave on Monday and went to the fabric sale at the farm of one of Colin's Mennonite friends. I'm so shy when it comes to doing something like that. You should have seen the looks I got when I walked in the machine shop door! I swear everyone stopped shopping to have a look. I was getting a rather cold reception until an older lady came over and asked if she knew me. I told her I was Colin Fletcher's wife Paula and we had a little chat. After that everything was OK. Most of the fabric the ladies brought up was polyester (that's mostly what they use for their dresses) whereas I like cotton. But the prices were good and the prints were pretty, so I picked out a couple of pieces. And I found a cute cotton one for Ella.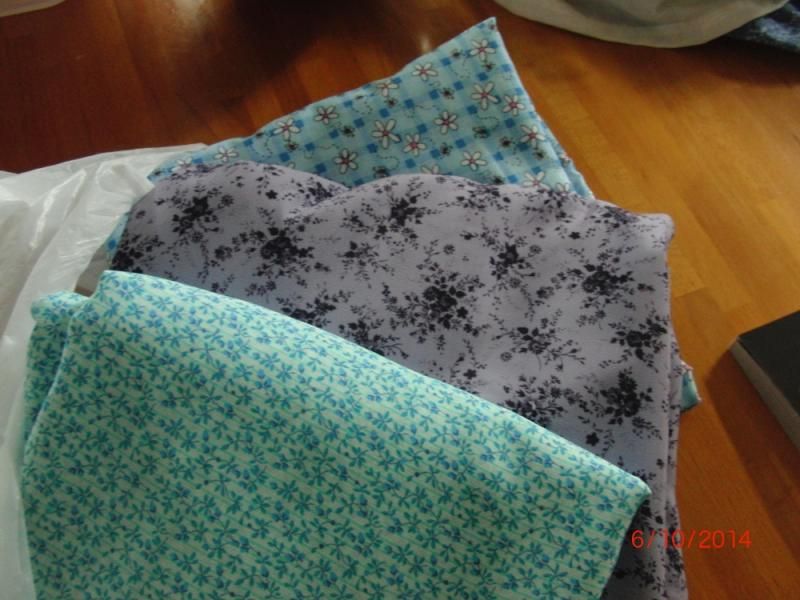 The middle one is more of a light purple than grey. The top one is obviously the one for Ella. The bottom one is about the colour of my favourite dress from the summer and is a little more 'seafoam green' in person. New fabric makes me Happy.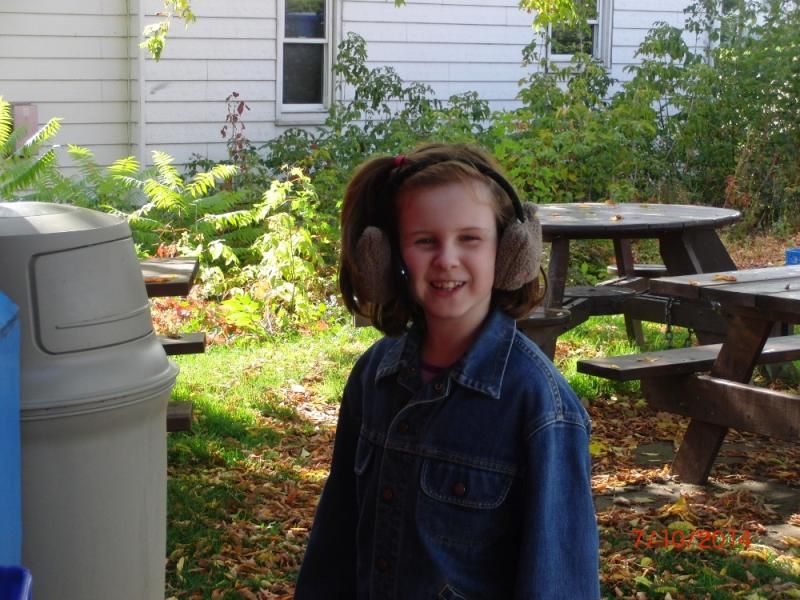 And here's my Funny girl. First she's wearing ear muffs on one of the most beautiful days we've had all of October. But I'm sharing the picture for another reason. Do you see how she's holding the phone and talking to Grandma? She's got the phone under her ear muff so she doesn't have to hold it. What a funny girl!