I was beginning to think I was never going to get a chance to share our trip to London.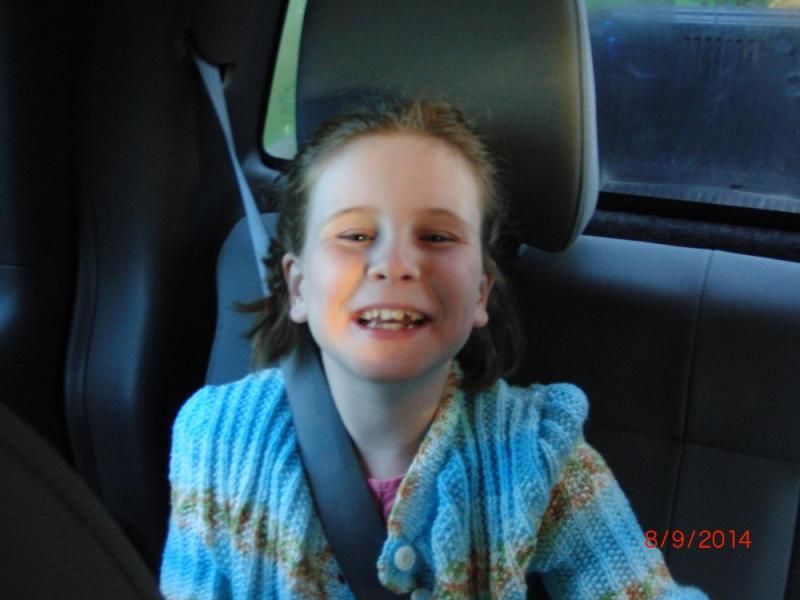 I will admit I was very concerned about the drive. It's a long 8 hours from our house to Bev and Keith's house in London when Colin and I drive by ourselves. Ella is usually done with driving by the time we get to Auntie B's in Scarborough and that's only 4 hours. Here she is at 7 am, ready to hit the road. But wow, did Ella and Daddy surprise me. She was so good on the 9 1/2 hour drive and Daddy was so patient and good about making stops and offering praise.
The cool looking fog blocking out most of the hills ahead of us, just around Whitney. We ran into a bit of fog, but nothing as bad as we get around here.
The East Gate of Algonquin Park. This was Ella's first time through the Park. We'll have to come back another time and tour the visitor's centre. We were hoping to see some moose (standing on the SIDE of the road) but we didn't. We only got a quick glance of a couple young ones dashing across the road on the way home.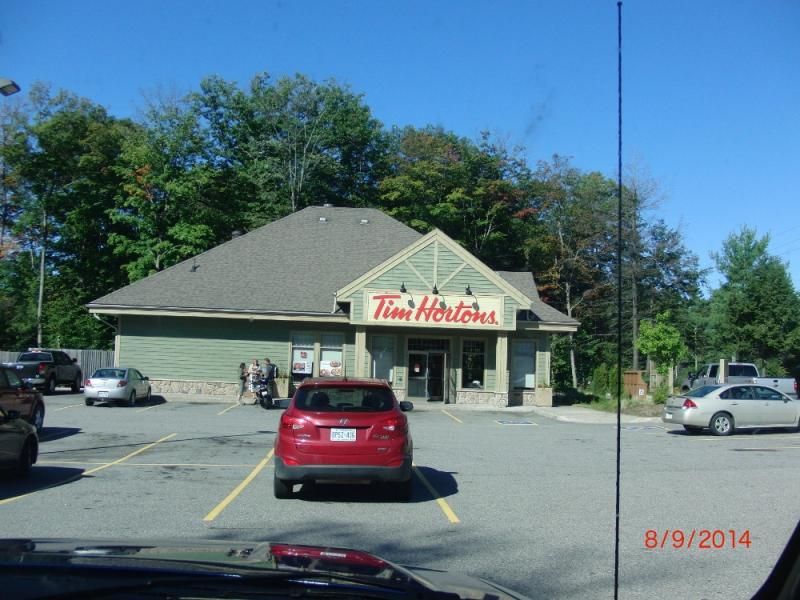 They have the cutest Tim Horton's in Bracebridge, very 'Muskoka'. We stopped for 'second breakfast' because it's hard for Ella and I to get up and eat first thing in the morning.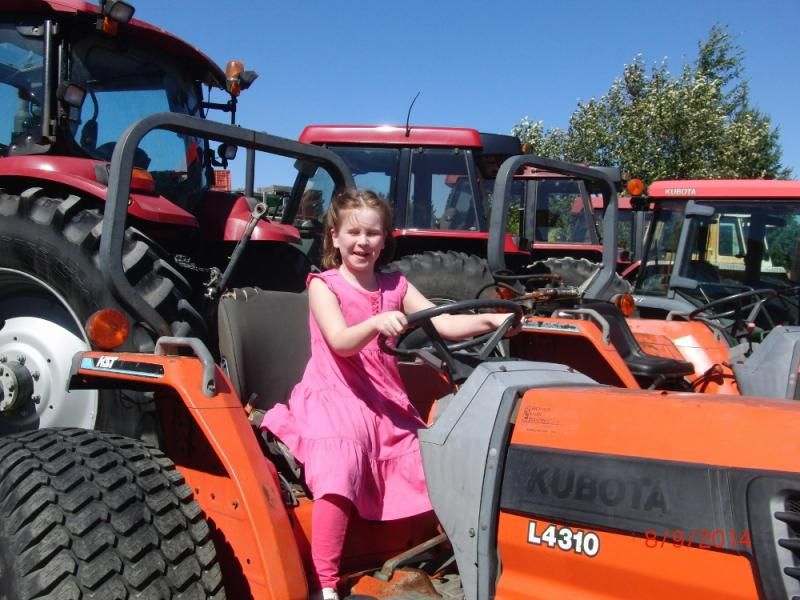 It really helped the squishy legs that Daddy wanted to stop at 3 different tractor dealers on the way. Ella had great fun trying out the little 'estate-sized' tractors while Daddy was looking at the real ones.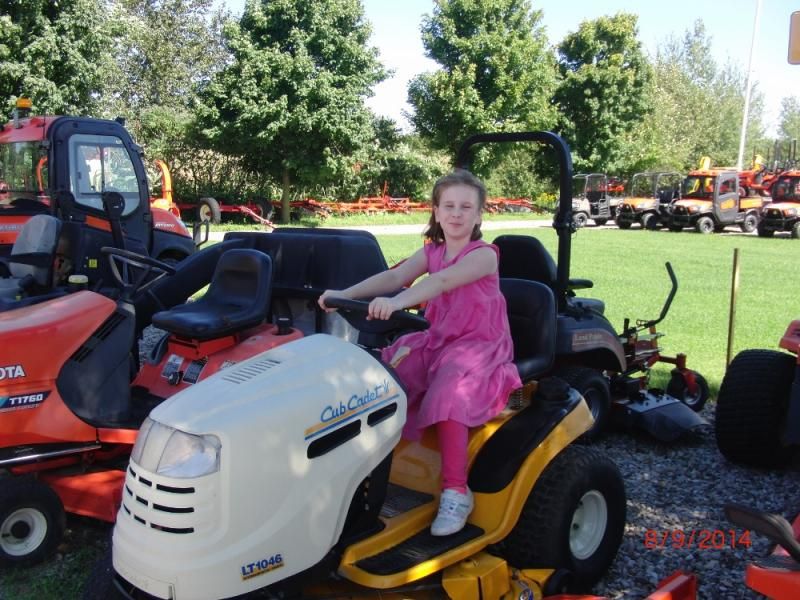 Ella even found the full size of her little tractor.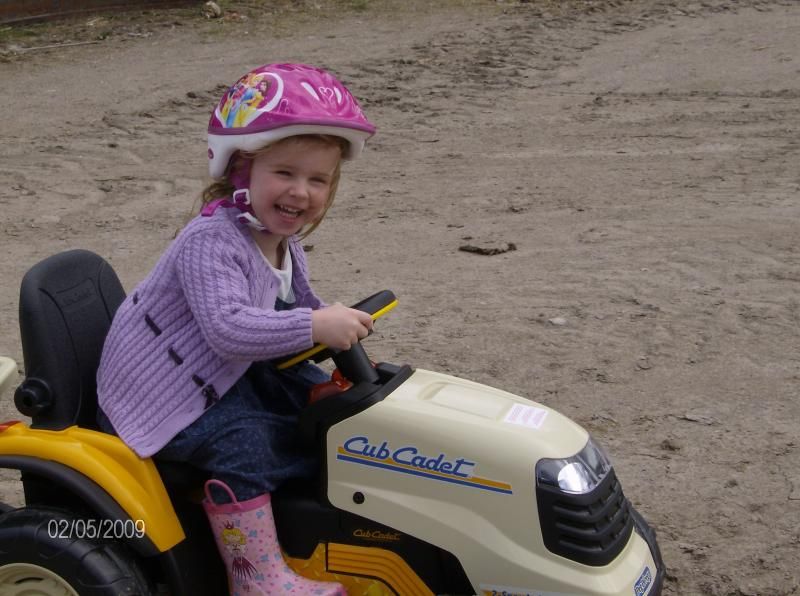 This ride on tractor was the best gift she's every received. She still loves to drive it every where. Especially when Daddy is out doing the grass and they have 'races'.
Coming through Shelbourne we saw field and field of giant wind turbines.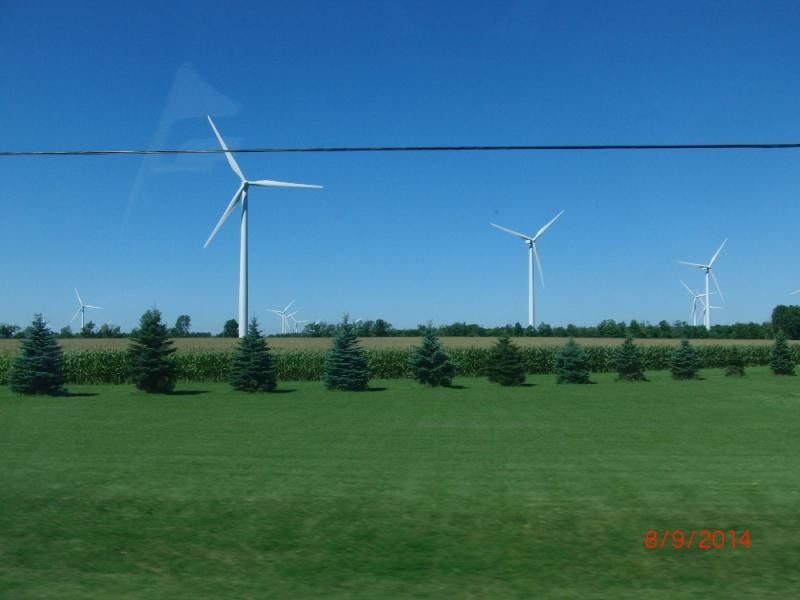 They were really cool and just awe-inspiring in their size. We often see the blades going by on the highway but hadn't seen one this close. For scale, keep in mind that is a field of grain corn, so they are a minimum of 10 feet tall. They must be really efficient because it wasn't very windy but they were turning at a pretty good clip.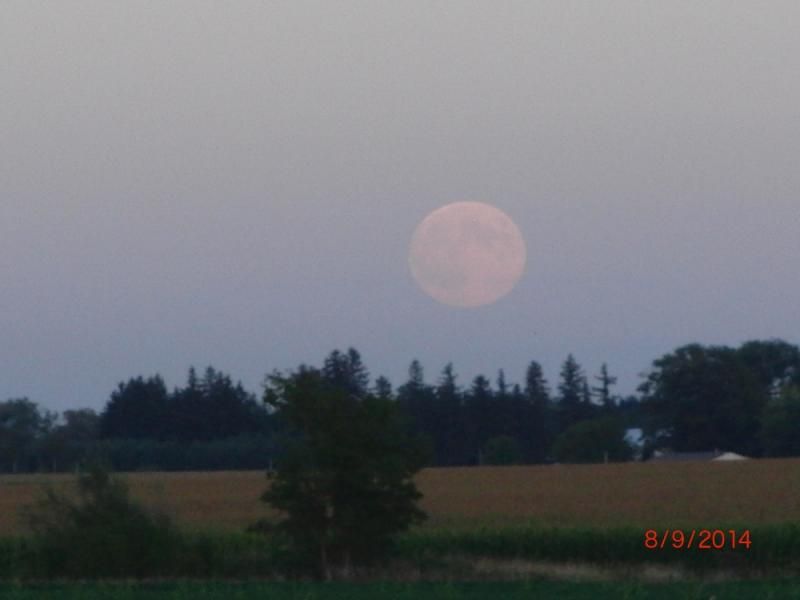 The Super Moon was amazing while we were away.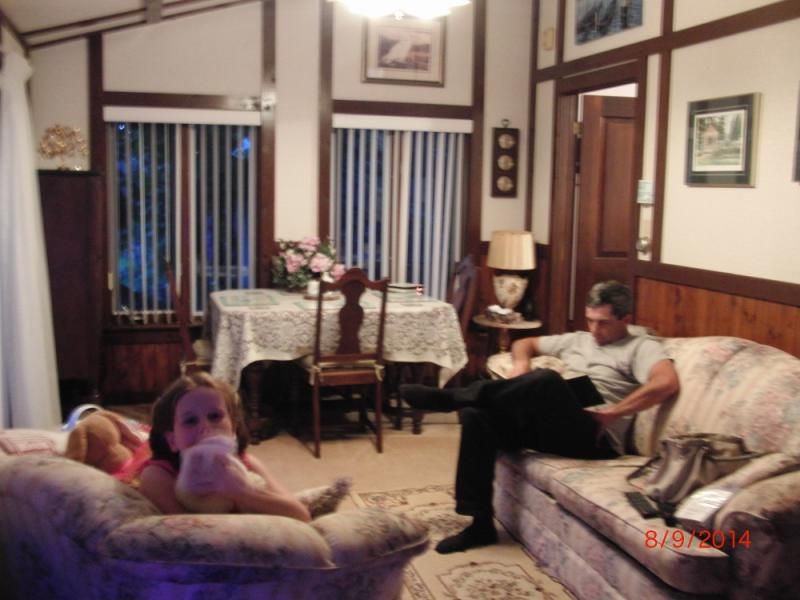 Our
B&B
was great, it was its own little apartment. It only had one bedroom, but that was big enough to have a cot for Ella. Even better it was only 15 minutes from Colin's friends Bev and Keith.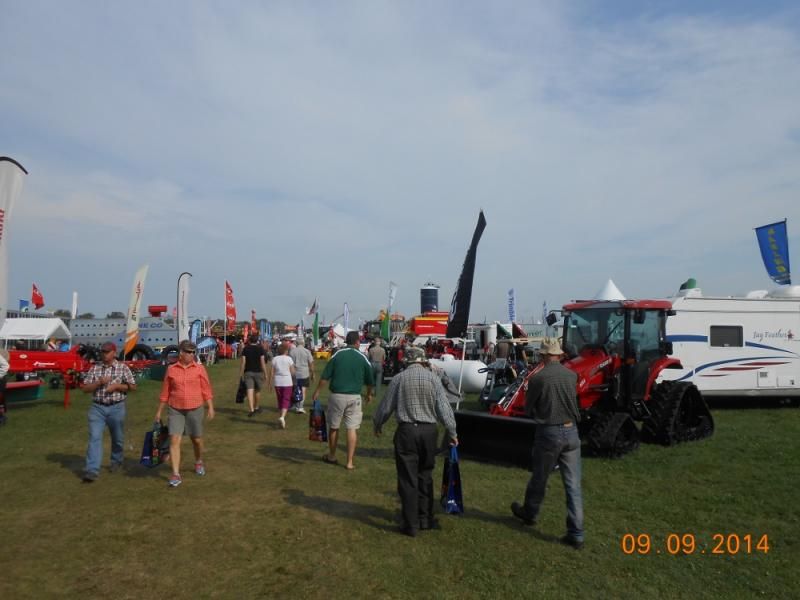 The next day, Colin and Keith head to Woodstock for the
Outdoor Farm Show
. Ella and I headed into London.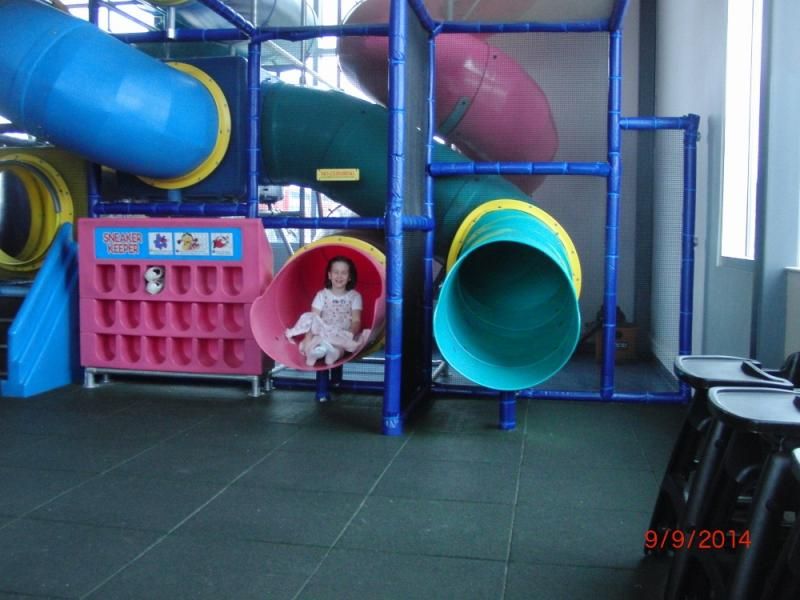 We found the best McDonald's for coffee break. Most of the McDonald's around here took out their play places. I think this is the biggest one we've ever found.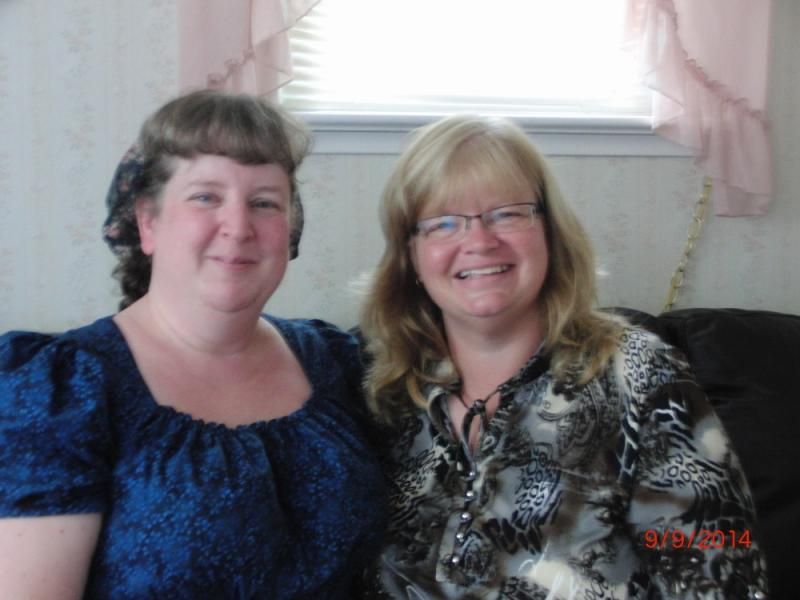 We were able to meet up with my university friend Karen!! It was so great seeing Karen again. Ella was 3 the last time we got together. We had such a lovely visit.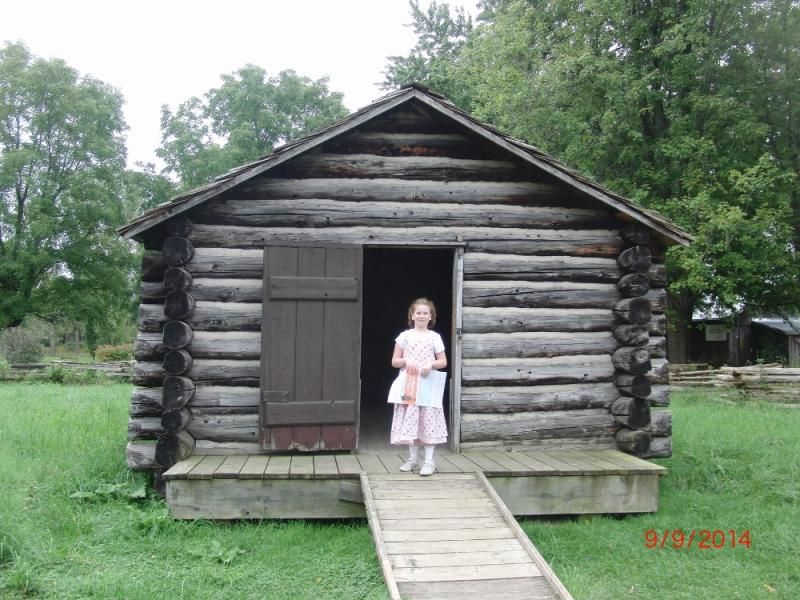 We had a great time at the Village (and the rain held off), but unfortunately most of the buildings were closed since we were after Labour Day.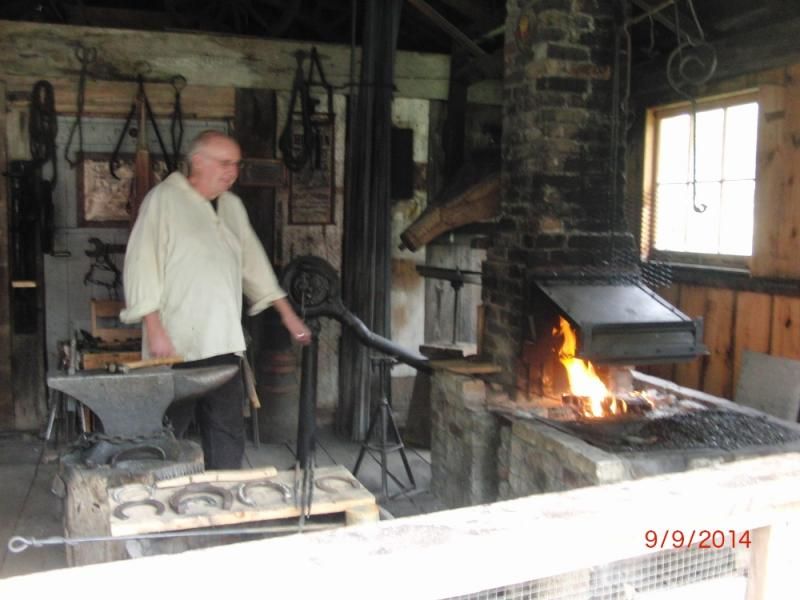 We had a great visit with the blacksmith. He even gave Ella a little horseshoe that he made.
Couldn't resist this picture. Even at the Village the church has bats. The churches around here are always battling the bat invasion. When Grandma and I did the altar at St. Stephen's we were always cleaning up after the buggers.
The butter making 'demonstration' turned out to be a butter making discussion, but Ella enjoyed it and was able to answer a lot of the questions. This was in the childhood home of
Paul Peel
, the artist who painted a lot of famous paintings, like this one: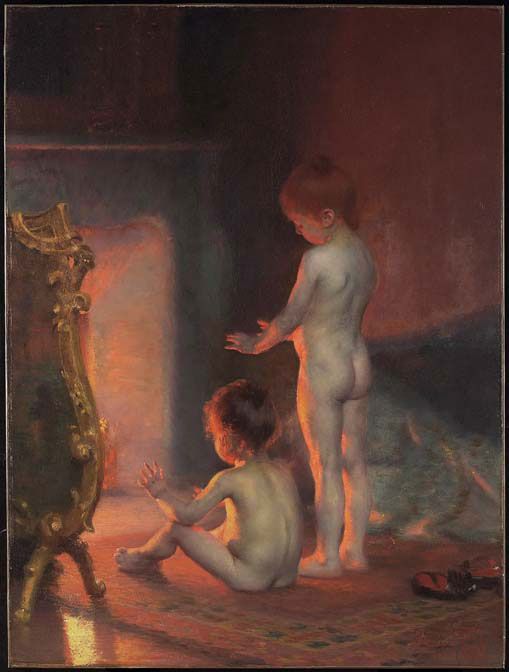 Grandma has had this one hanging in her bathroom since I was young. So I found it very cool to find out he was from London.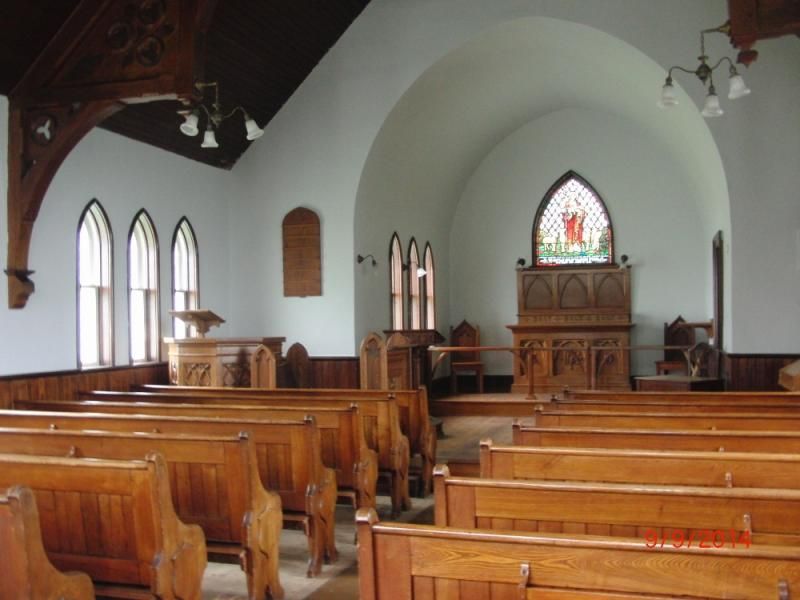 Inside the pretty Anglican church.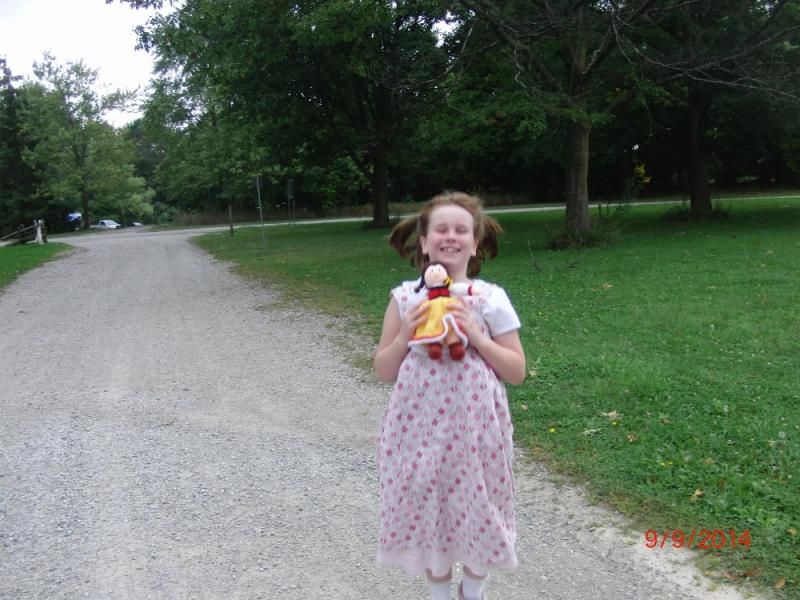 Very happy girl with her new knitted dolly.
Coming home Colin wanted to stop at another tractor dealer, just outside of Stratford. Since we were that close, I convinced him to take a bit of a side trip...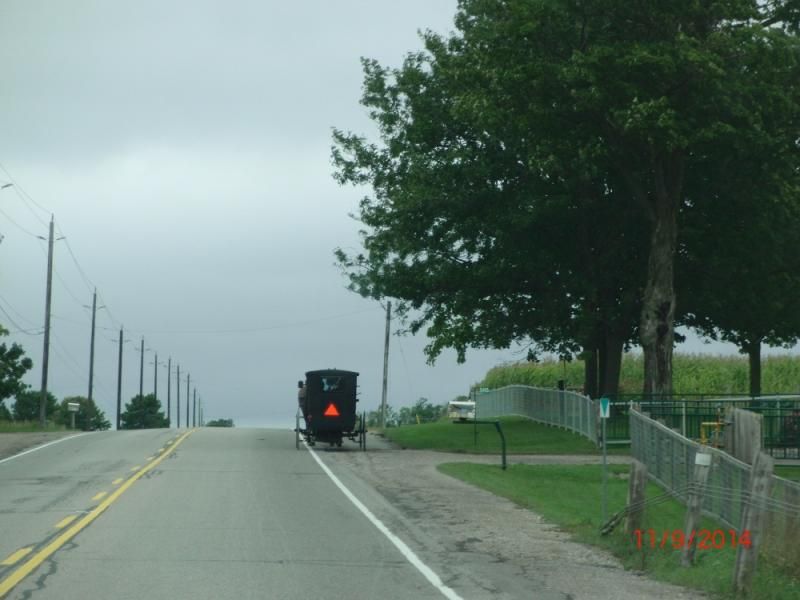 Yep, he took me to Floradale!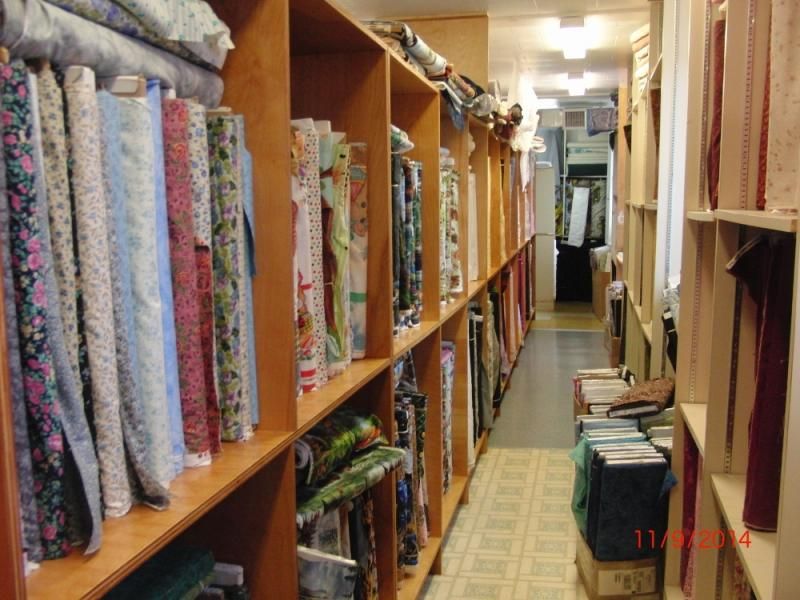 I didn't have too much cash on me but I bought a bit of fabric.
Colin is very happy he's not farming around here. This isn't the only narrow bridge we crossed. Even with our equipment being older and smaller than average, we've got stuff that wouldn't make it across this bridge.
And of course, it wouldn't be a car trip post without one of these pictures...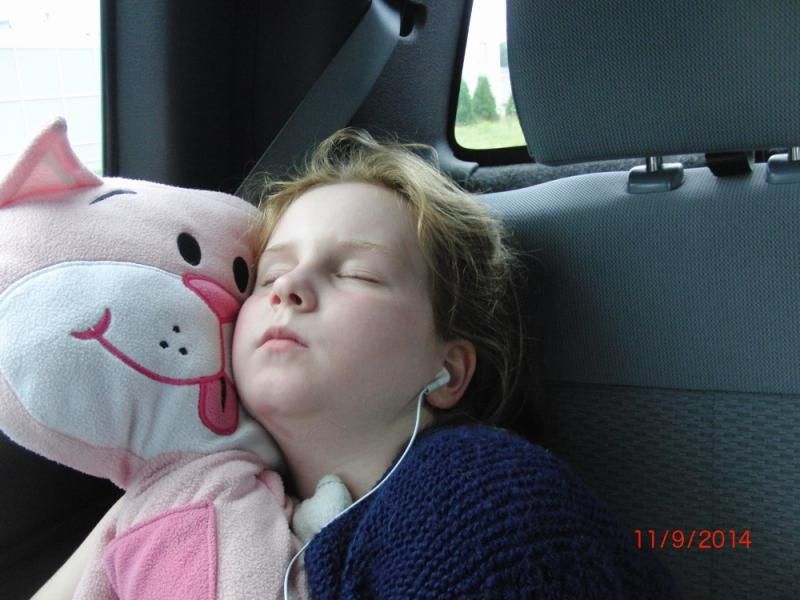 Coming home Daddy made a really great decision to stop in Huntsville and do the drive home in 2 days. By the time we got to Huntsville we were ALL ready to stop for the day.
We stayed at the
Hidden Valley Resort
. It was really nice. Nothing too fancy and getting a little dated, but better than a lot of hotels. The reason we chose this one: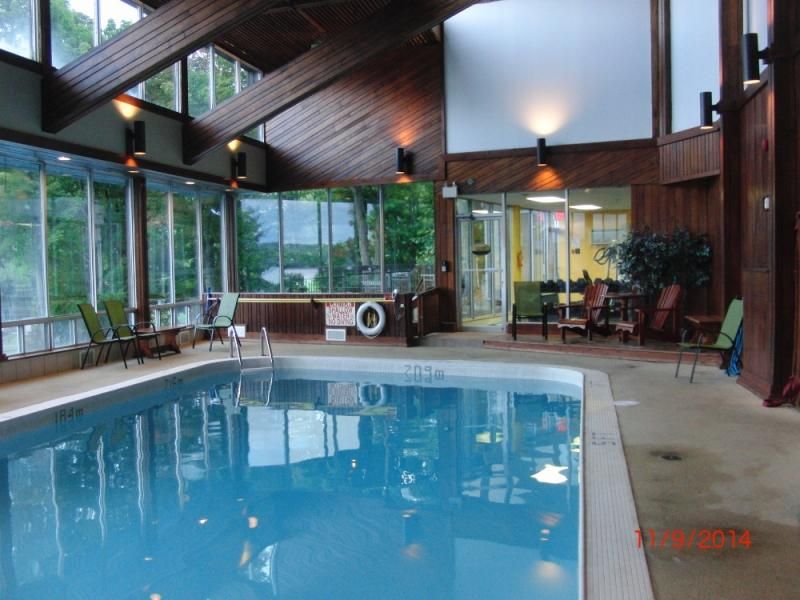 Ella didn't know about the pool and was very excited! She had a grand time swimming and playing arcade games with Daddy.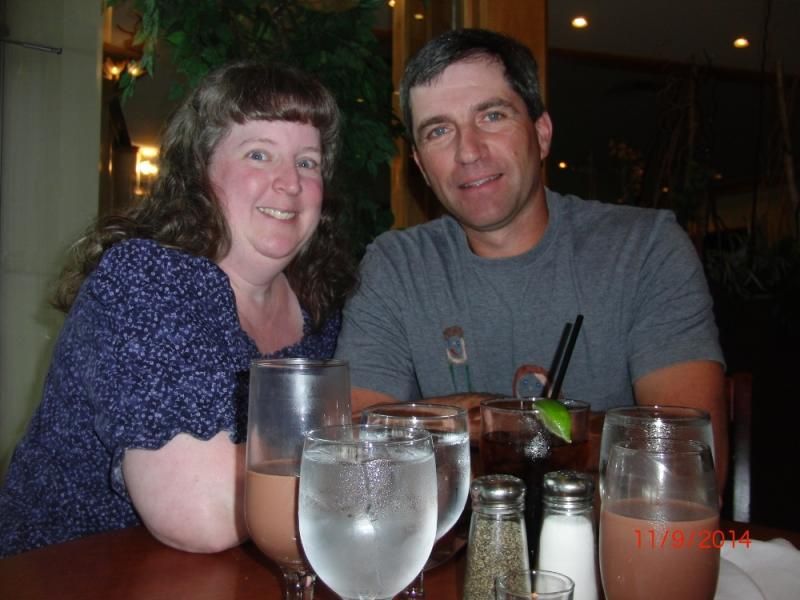 A yummy supper and a good night's sleep. Funny thing thought, the next morning what did Ella want for breakfast? She wanted to go to McDonald's. So that's what we did.
Fairly uneventful drive the rest of the way home. Though that is when we saw the two young moose. We made record time coming through the Park. No traffic and no construction. It was good to be home.