Folks who work for a company like to complain because of the cost of gas and the time they waste commuting, all the while they get to pick up a guaranteed paycheque every week. If you told them they had to PAY their employer $50,000 just for the privilege of coming in to work AND that they may or may not get paid AT ALL, what do you think they would say?? I know what they would say and I can't repeat it here -ha ha! Well, that's what farmers have to do all the time.
You might be asking yourself what does $50,000+ look like these days? Well here at Fletchington Farms it looks like this: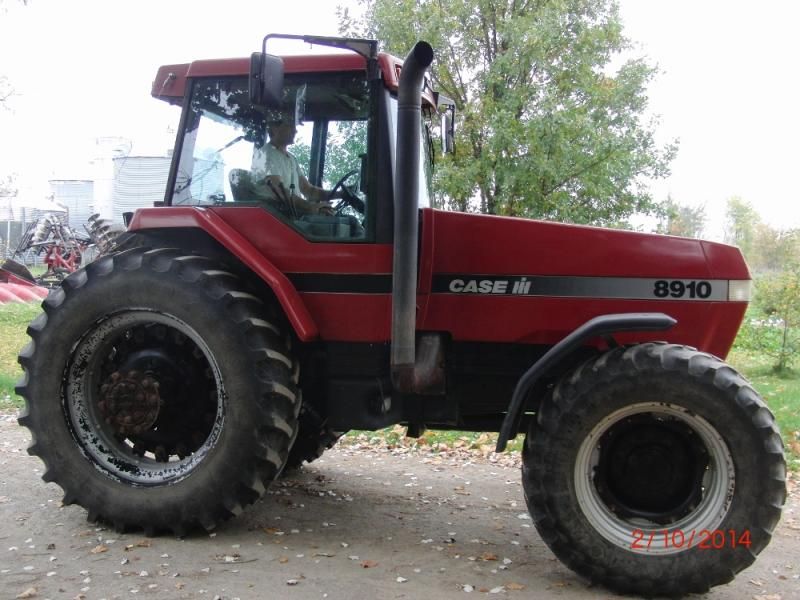 This is our "new" Case International Magnum 8910, 135 horse. It's a 1998, so it's even, almost from this century! These seem to be very popular tractors. Everyone Colin has chatted with on his Combine Forum (Farmer FB as I call it) love this line of tractors and wish they were still being made. They are very basic inside, as in no GPS, no remote steering, or fancy electronics. This is a tractor that Colin will still feel comfortable fixing himself. There aren't a million sensors to stop working and shut down the tractor (like in the brand new ones). This tractor has been described as 'bullet-proof', which is just the kind of machine we need.
And even though Colin doesn't like going into debt: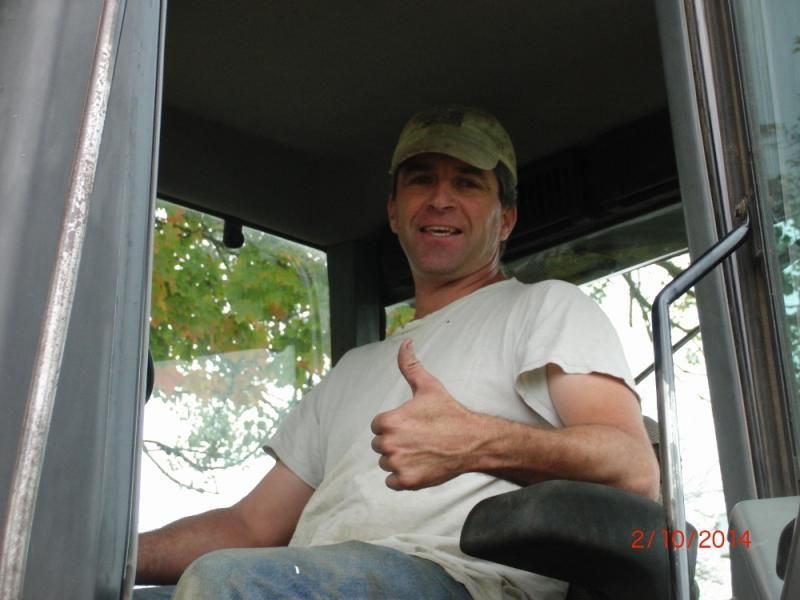 He's one happy Farmer. He's even washed and waxed the tractor already. Though there are some spots that will need the paint touched up.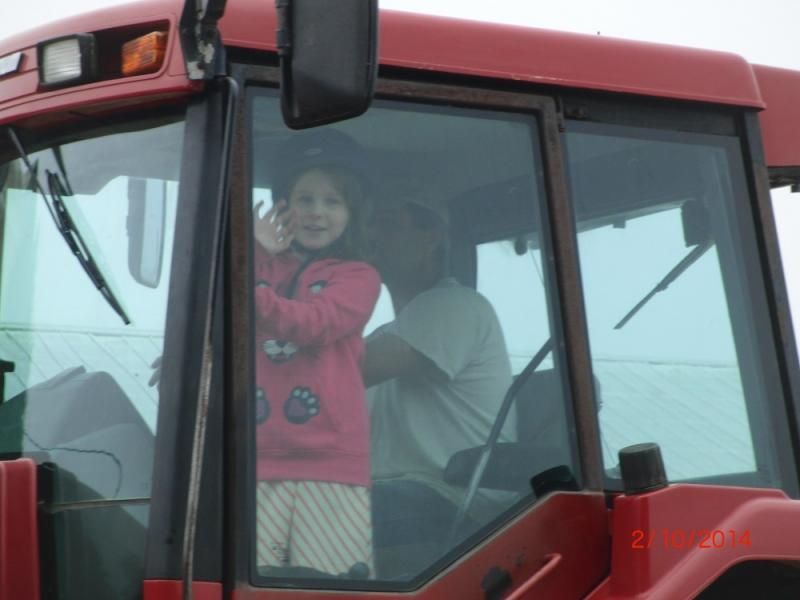 The only disappointing part was the new tractor didn't have the instruction seat (buddy seat as most farmers call it). But at least this tractor's cab has much more room for the Farm Girly to ride along with Daddy. And no, helmets aren't required in the tractor Ella was bike riding when Daddy came along.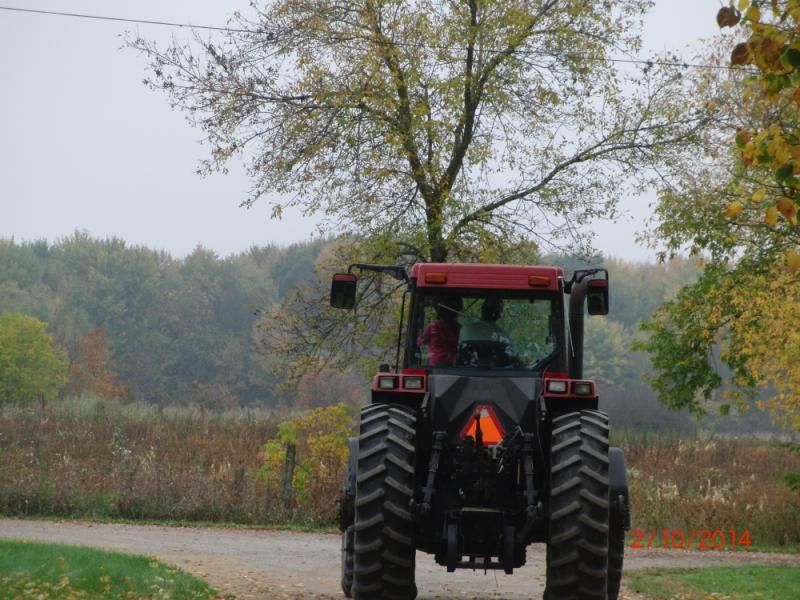 Ella and Daddy doing stuff together just makes me so happy. I never had that.