Yarn Along this week. I bought some 'souvenirs' while in London last week. It just so happened that there was a yarn shop a block away from where Bev, Ella and I had lunch. So we had to go, right??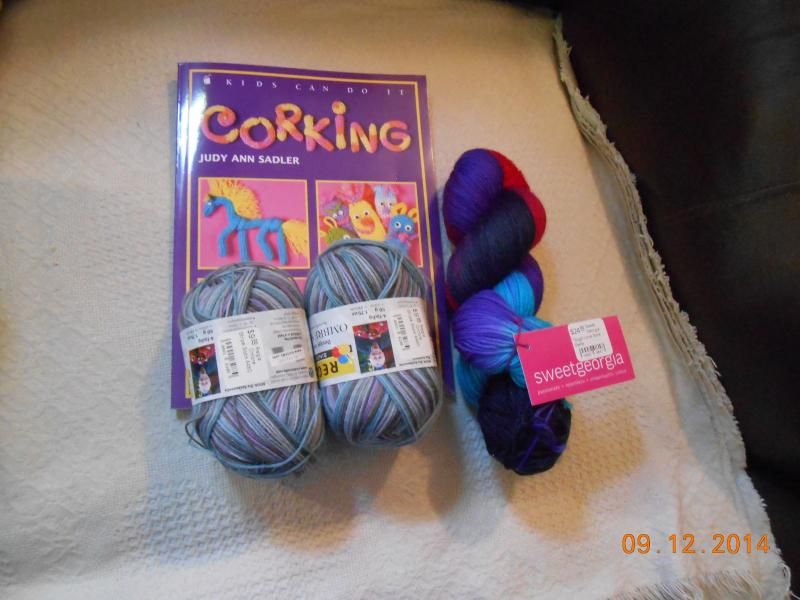 Even Ella was happy to be in the y
arn shop
. We picked up a book with ideas for her French knitter (and I think the big round knitters that Petra gave her at Christmas). I've never used the
Sweet Georgia
yarn before but couldn't resist the colour. The Regia is bluer than the picture shows and was on sale. It will knit up in small stripes.
I finally got all the ends sewn in on Michelle's Dr. Who Scarf
socks
. She was actually over this way and was able to pick them up just in time for this chilly weather to hit. Boy is it hard to get a good picture of socks.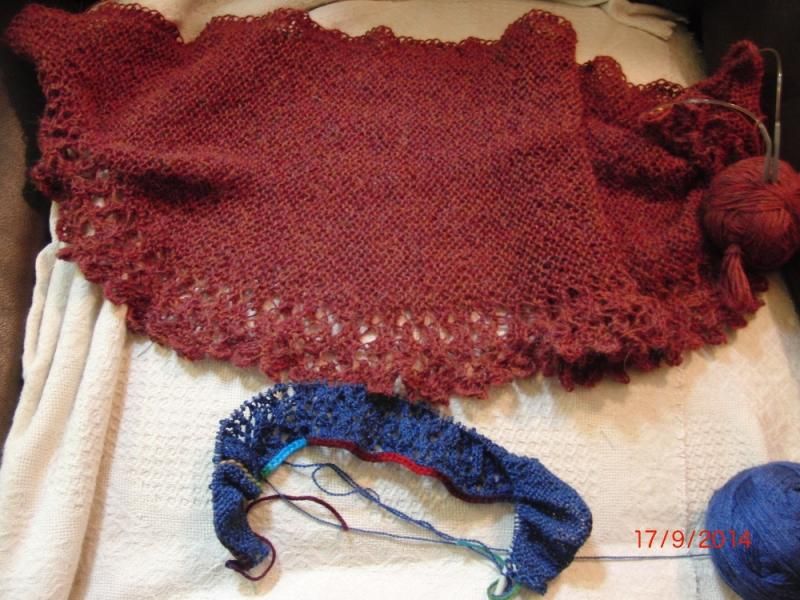 I seem to have a mild case of startitis, though I think it's more a case of 'don't-want-to-finish'. I have a bunch of projects to finish (including a Christmas present) but I just don't want to work on them. One is my black cashmere shawl/scarf. It needs the ends sewn in but it's so hard to see in the house. The reddish
shawl
I took on holidays, it's good car riding knitting. It's a Christmas present too. The blue is the lace weight yarn I bought a while ago. I finally decided to use it for this
stole
. And no, that multi-coloured yarn isn't staying. It's knitted from the middle out and it's the provisional cast on.