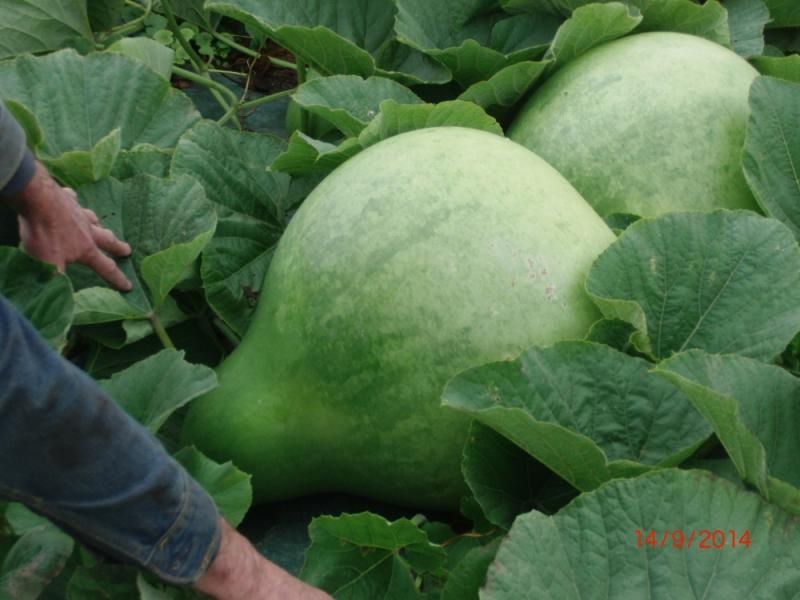 Surprisingly, our bushel gourds are doing great this year. With the lack of heat I didn't think they would grow well.
They are so big and heavy that this is about as far as Colin can lift one. Gourds are always much heavier than they look. Unfortunately, we completely forgot about them and the frost last night. We'll have to see if they got hit too hard.
Colin's giant pumpkins didn't do so well this year. But then again they didn't get too much attention and had to swim for a while.