Yarn Along
this week doesn't have too much knitting to share. We were away and then had company so not too much knitting got done. But I did finish the
Dr. Who scarf socks
(the knitting part any way). Now just to sew in all those ends. Good thing Michelle is a really good friend.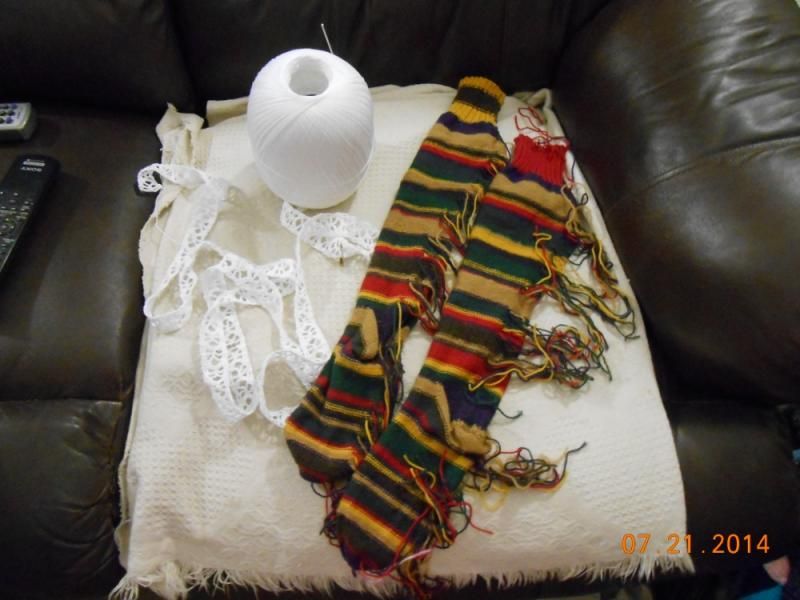 I was a bit bored, so I picked up the crochet
insertion
again. I'm working on the last metre and then have to work the 'side' bits. Sometimes it's nice to change projects.