Ella was very Happy to be invited to my friend's trailer for a few days. Michelle's over in Bancroft which is a 2 hour drive. I decided to take a short vacation too instead of driving back and forth 4 times. Found a cute
cottage
to rent. Turns out it was literally across the lake from where Ella was staying.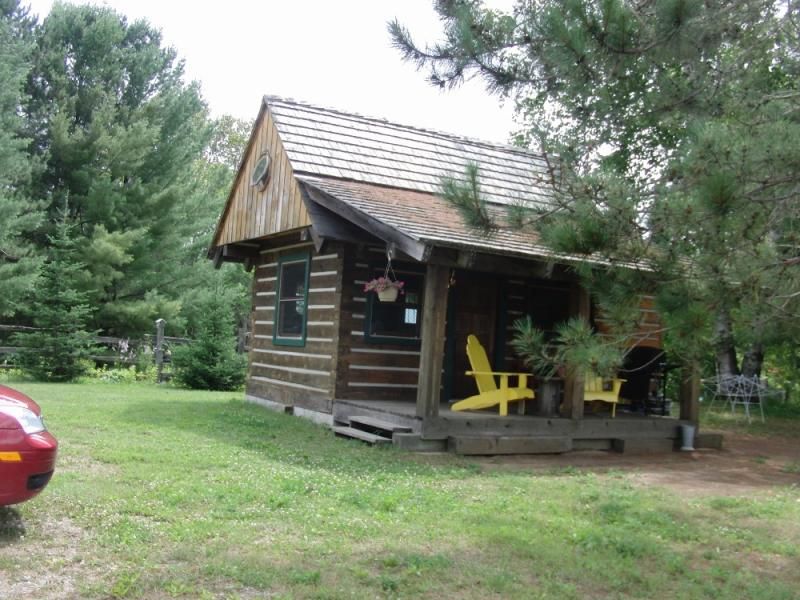 Just the right size for Grandma and I (Daddy was too busy to come and Grandma needed a vacation)
Perfect size for a couple. If you brought kids, you would have to hope for perfect weather or they would drive you nuts.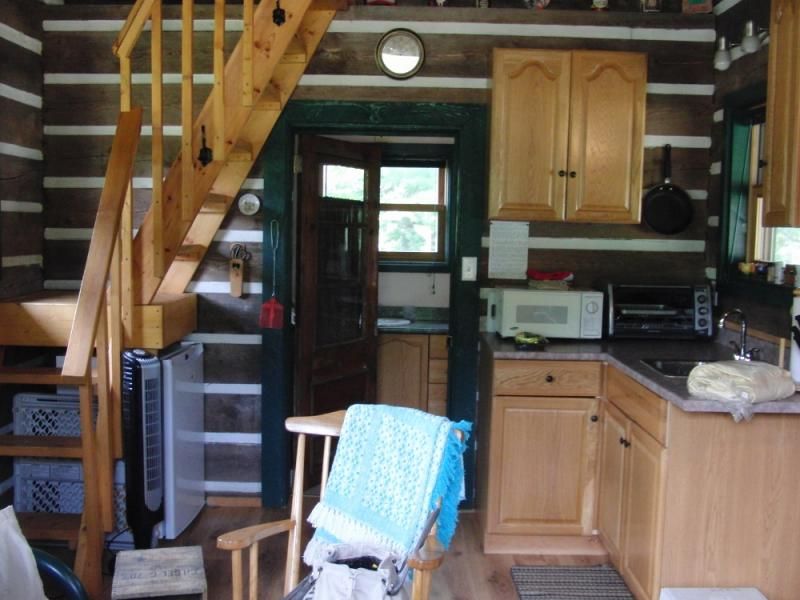 The only thing I didn't like was the alleged 'staircase'. Obviously they didn't have the Building Inspector out after construction because the 'staircase' was basically a ladder. It was all I could do to get my suitcase upstairs. It was nerve-wracking coming down in the middle of the night for the bathroom too.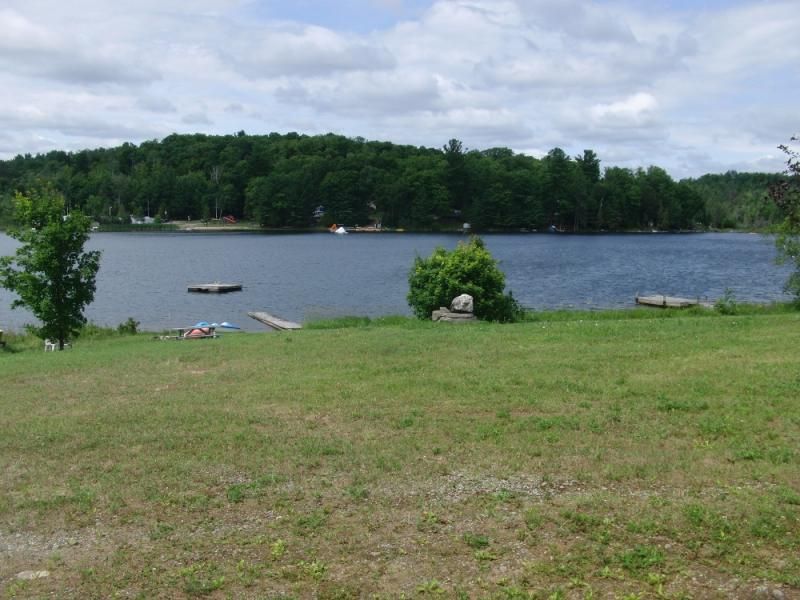 It was beautifully cool so we didn't go in the lake, but there's a dock and paddle boat for visitor use.
Ella had a good time and found out that Momma isn't the only one who makes her mind :) She was also very happy when Momma and Grandma arrived to pick her up. As much as she likes to be a 'big girl' Ella misses her Momma when she's away. Which makes Momma very Happy.