It's getting harder and harder to show off Ella's
afghan
. I think I'm going to have to lay it out on the bed so that you can see the progress.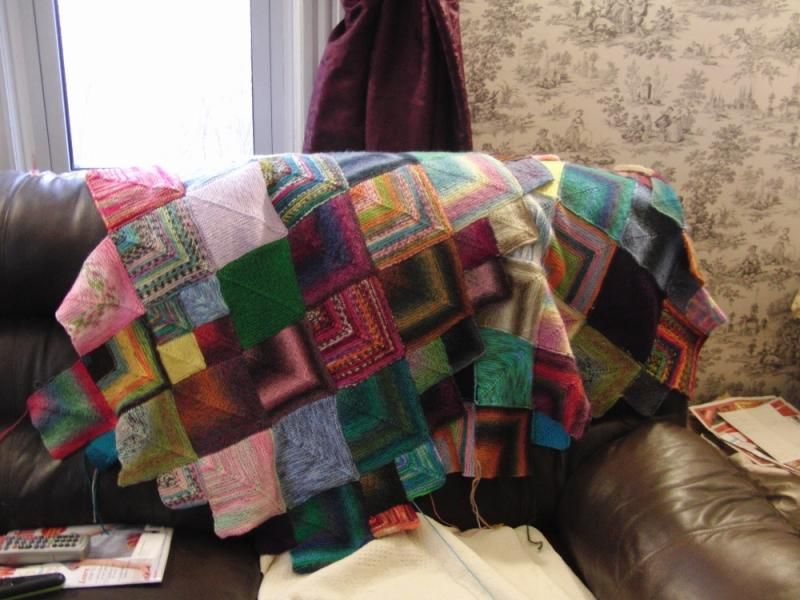 It seems like spring will never come up here in the Ottawa Valley. It's cloudy and gloomy today, more October than almost May. It's 7C (45F) and drizzly. We really need the rain to stop and the ground to warm up. Colin likes to start planting come May.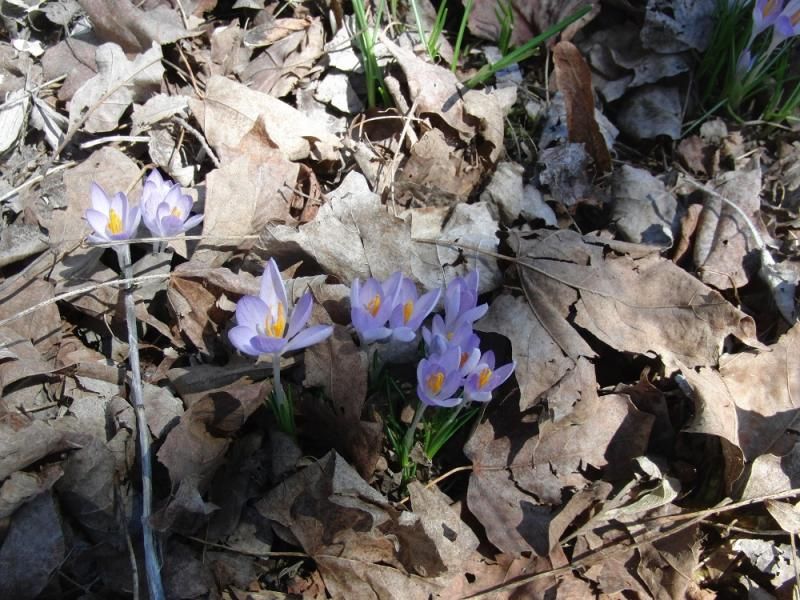 There are few signs of spring in my garden. I usually have the leaves off before the crocuses bloom, but it's been so cold...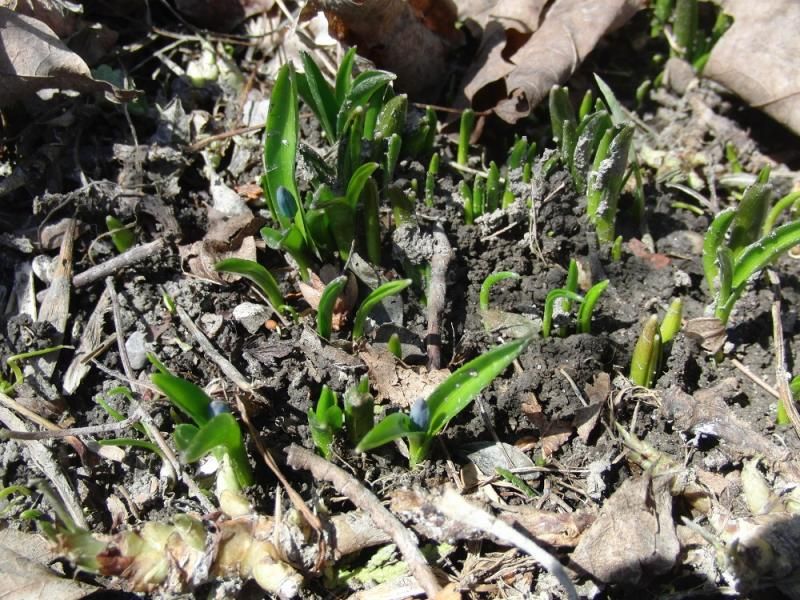 Bluebells just starting to bloom. Really missed seeing these in Toronto last weekend. Our Church is in the old part of Toronto and we usually pass a few old houses that literally have blue lawns from all the bluebells, but it was so cold this Easter.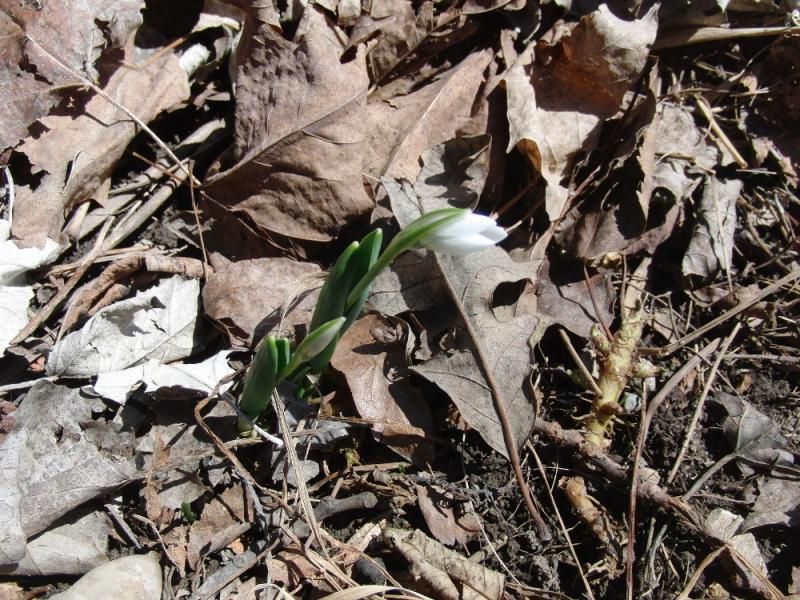 Two lonely snowdrops. There are a few more out since I took this picture, but even they have been slow this year. And my snowdrops usually start sticking out in the snow.