I'm a bad homeschooling mom! There I said it! I really hate when Ella decides to get into something that makes a giant mess. I try to steer her to crafts with minimal mess.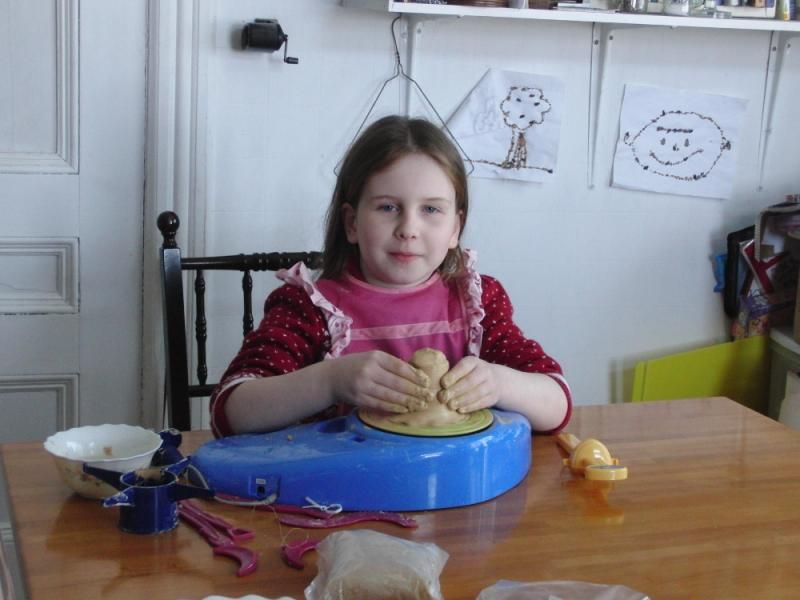 My wonderful Mother-in-law (and Dad) got Ella a pottery wheel. Ella has so much fun with the wheel. If you've ever done pottery on a wheel you'll have an idea of how much splatter is involved. Ella is just getting started in this picture.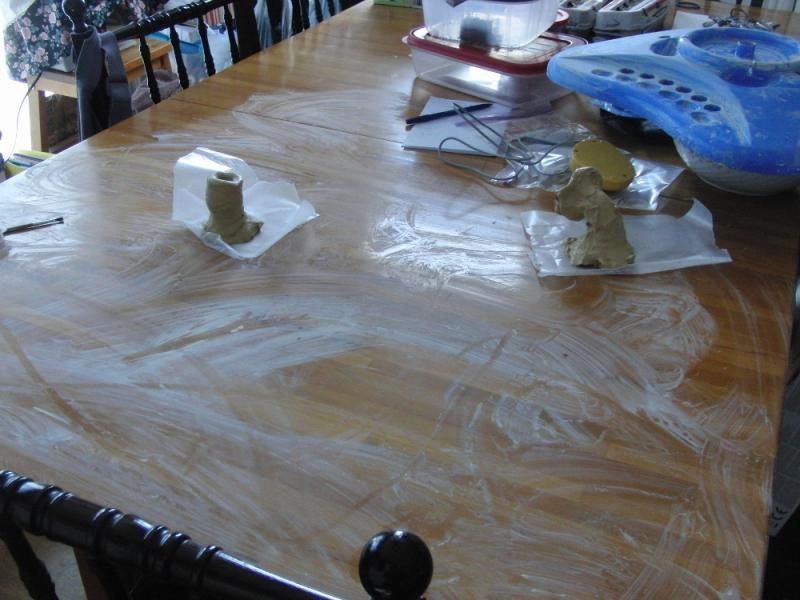 This is my table after it's been 'cleaned'. I had to wash the table twice myself to get all the clay residue off the table. Maybe it wouldn't stress me so much if we had a bigger house and I could keep the mess to it's own room :) The mess starts again today because her flower (on right) and vase (on left) are dry and ready for painting.