How do I keep forgetting that it's Wednesday? Last night I even noticed some of the
Yarn Along
posts in my 'feed' and wondered why they were posted early.
Anyway, here's my Yarn Along projects: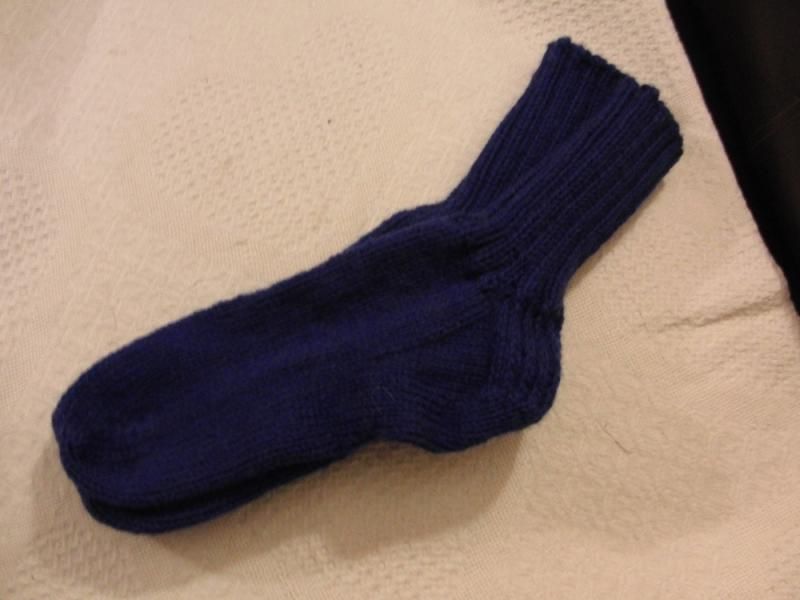 First up are Daddy's
socks
from Christmas. They were my purse project so took longer than usual. I love this colour.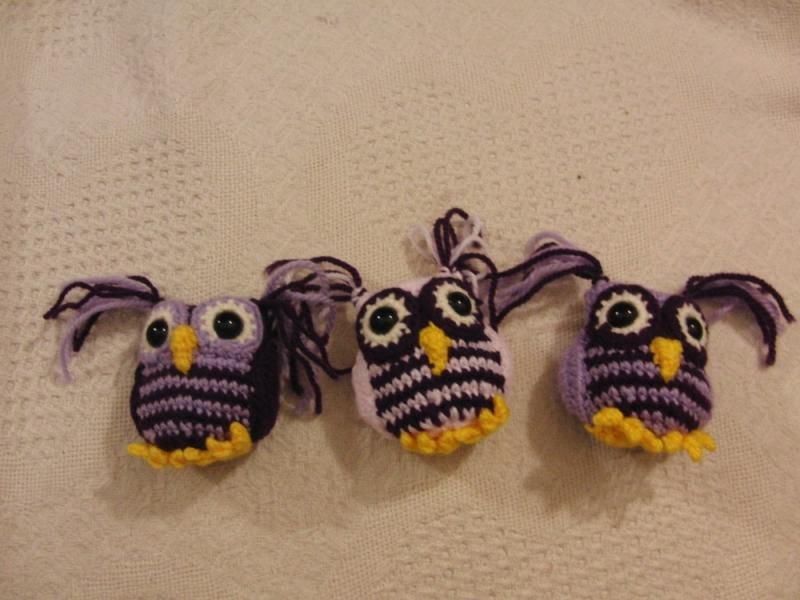 Been busy making some adorable little
owls
for Ella's birthday guests. These are so cute and crochet up so quickly.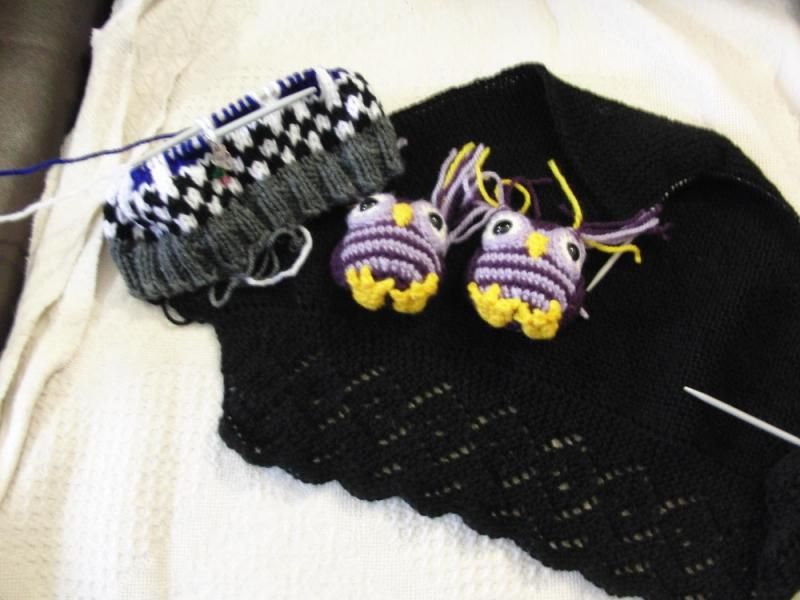 Here are some of the projects I'm currently working on. A
TARDIS
hat for a friend who basically only crochets. She has a new special man in her life and needs this hat for his birthday. It's on a short deadline.
Here are the final
owls
for Ella's party on Saturday. I made Ella one too, of course, but it's off being played with.
The black is a
scarf/shawl
for me. It's some wool/cashmere I've had 'forever'. I've had such a hard time finding the right pattern. I think I have it this time. I'll post the pattern when I'm done.