Yarn Along finds me in a bit of a panic. I just realized I hadn't started a present for someone very important. So I got
going
and it was going so fast and looking so great, until...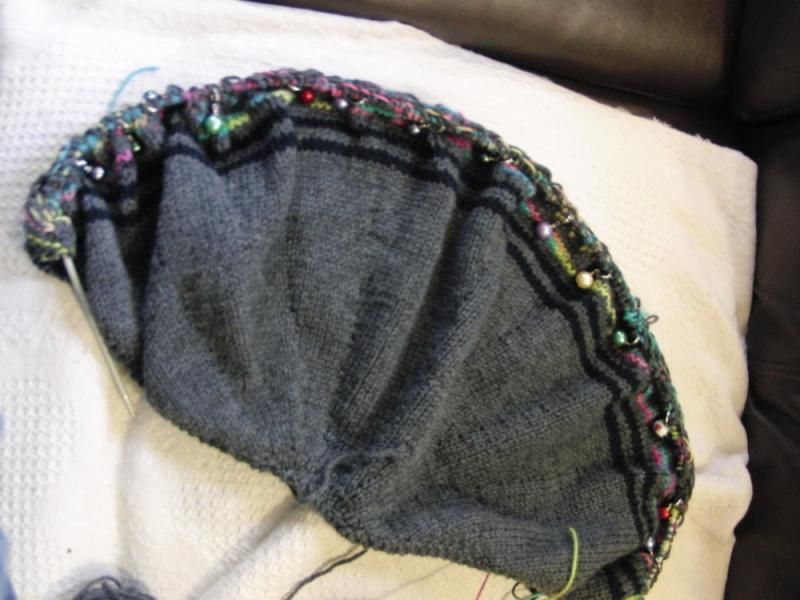 It's hard to see in the picture, but the variegated has too much grey. It's very short colour runs so I can't work around the grey bits. It's making the fairisle pattern look funny. So I'm going to have to frog this. I need to find a new pattern to use

DK-

150 g grey, 100 g black and 230 yd funky variegated yarn.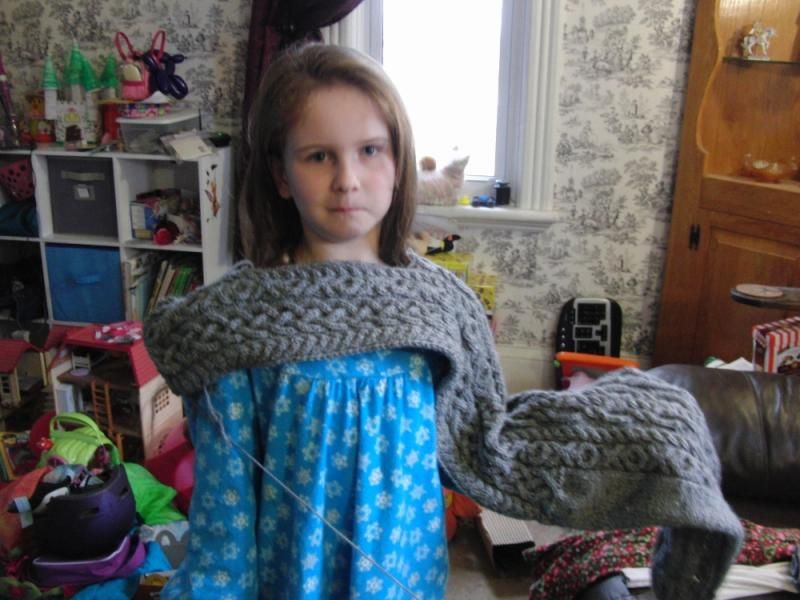 Ella's not really grumpy, that's her 'mannequin' face :) I'm really loving this pattern.
My reading is in preparation for Advent. This year I downloaded
Scripture Adventures
. It was suggested from another Anglican blog. It looks really good. All the other ones are for much younger children. It looks fun.