Not much to share for Yarn Along this week. Still working on the
bath mat
, doesn't look much different than the last time.
What have I been doing instead of knitting?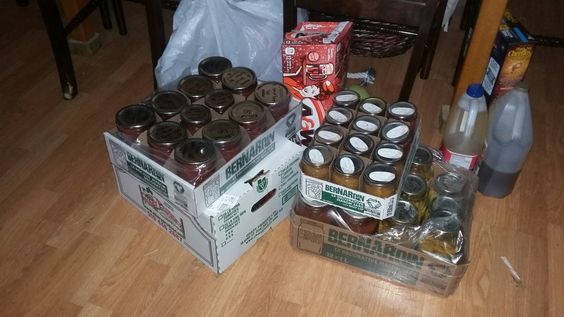 This, and...
these. Lots of canning these days. This is the last of the tomatoes. There are a lot left in the garden, but they are split and rotting faster than I can get to them. So I've given up on them and will just enjoy the perfect ones as they come along for tomatoes and stuffed.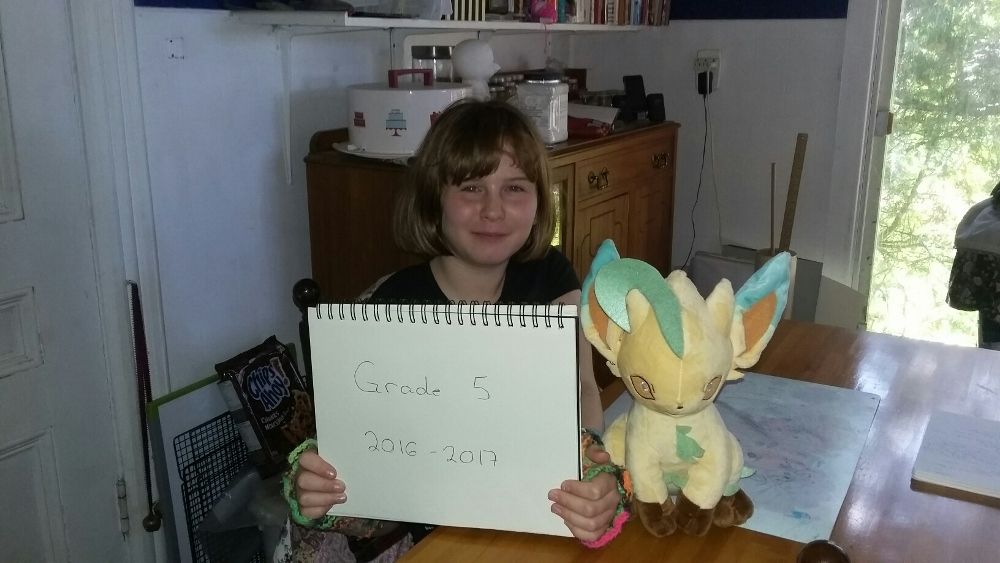 The school year has started again too. Ella is enjoying her new computer math program.
Last weekend Auntie Belinda and Uncle Stefan took us boating on Rice Lake.
Uncle Stefan rented a nice big pontoon boat for us. Ella was the navigator.
Lucky Momma got to sit on the couch at the back, reading in the shade. ALL DAY LONG!!!!! That's my kind of boating.
Ella had a great time. They didn't catch anything but got lots of bites. Ella also did some swimming.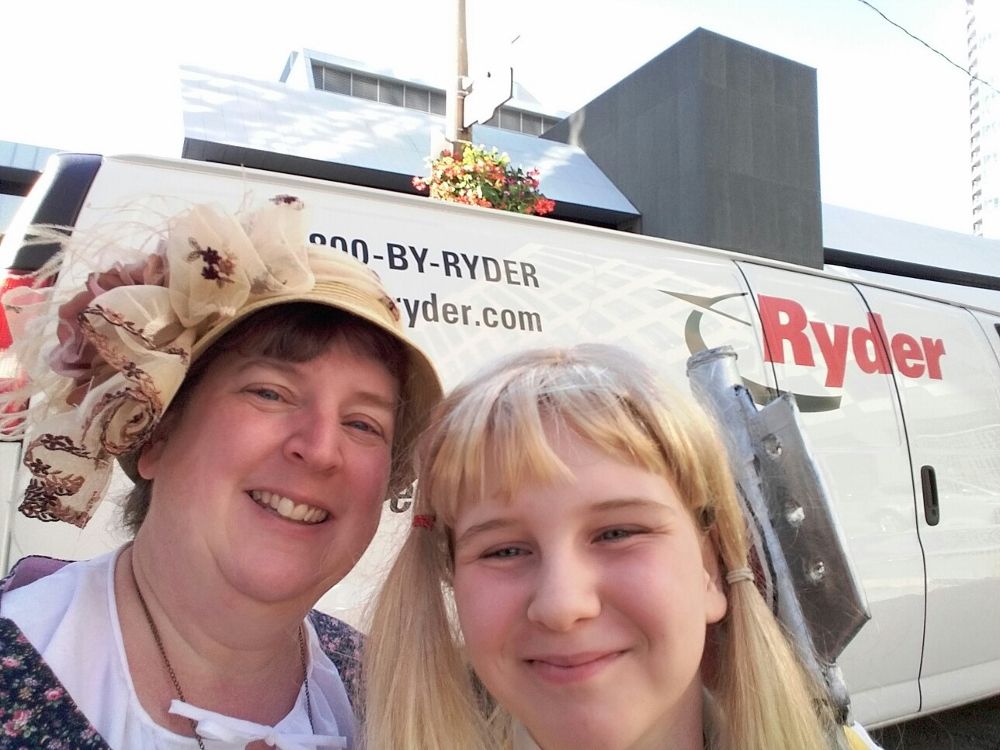 Sunday we were off to Fan Expo (it's like Comic-Con).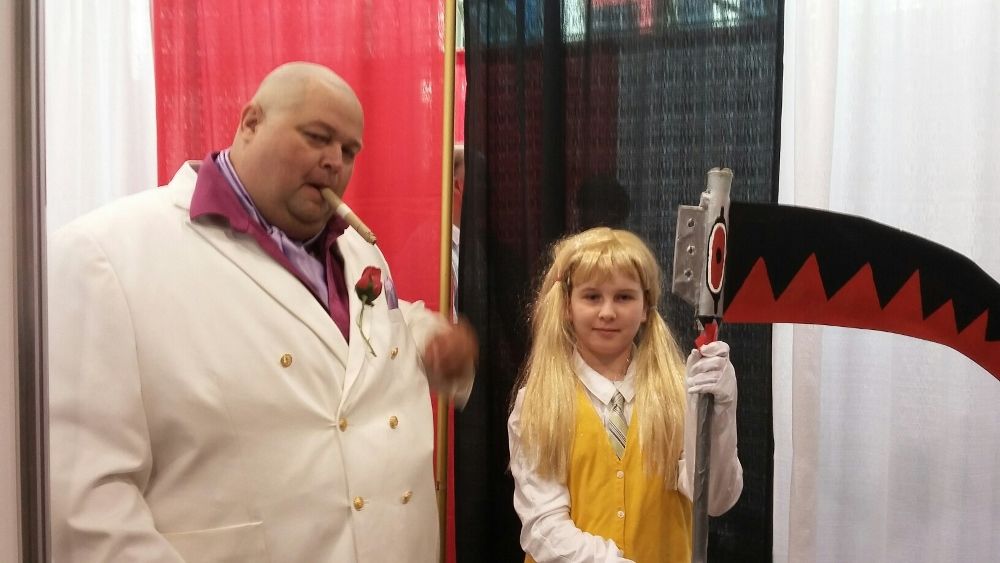 Ella was Maka from Soul Eater again and Uncle Stefan was Kingpin.
Saw this and had to take a picture.
Ella in Pokemon heaven. She decided on a Leafeon.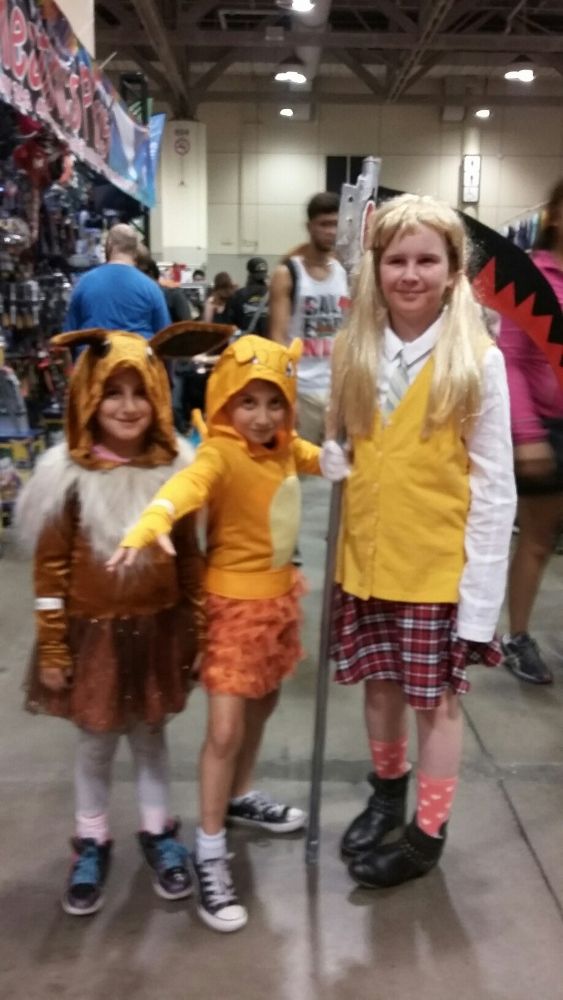 Ella caught a couple Pokemon!
Sunday was definitely the best day to go. The crowds were much more reasonable.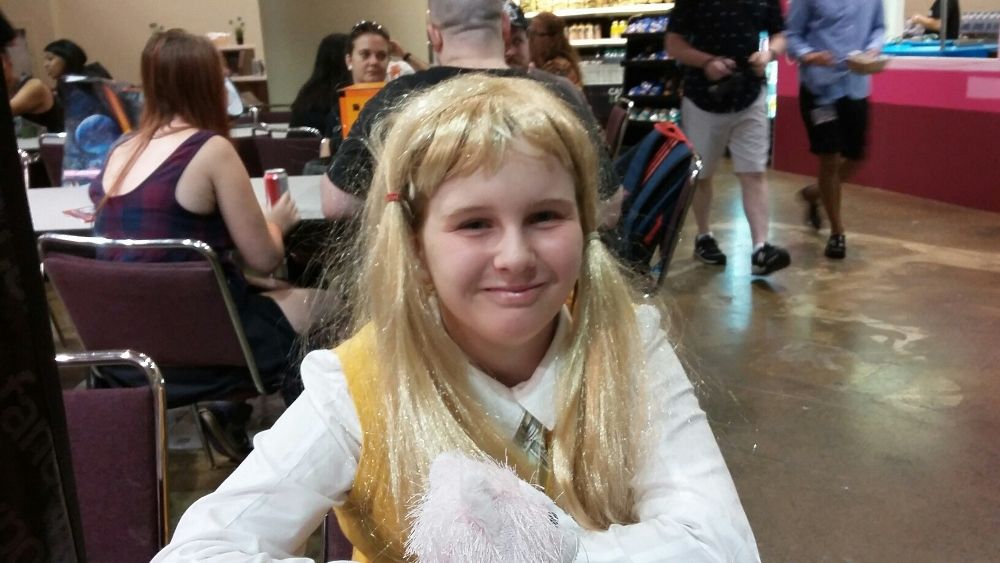 As always, Ella had a grand time.
Speaking of fun...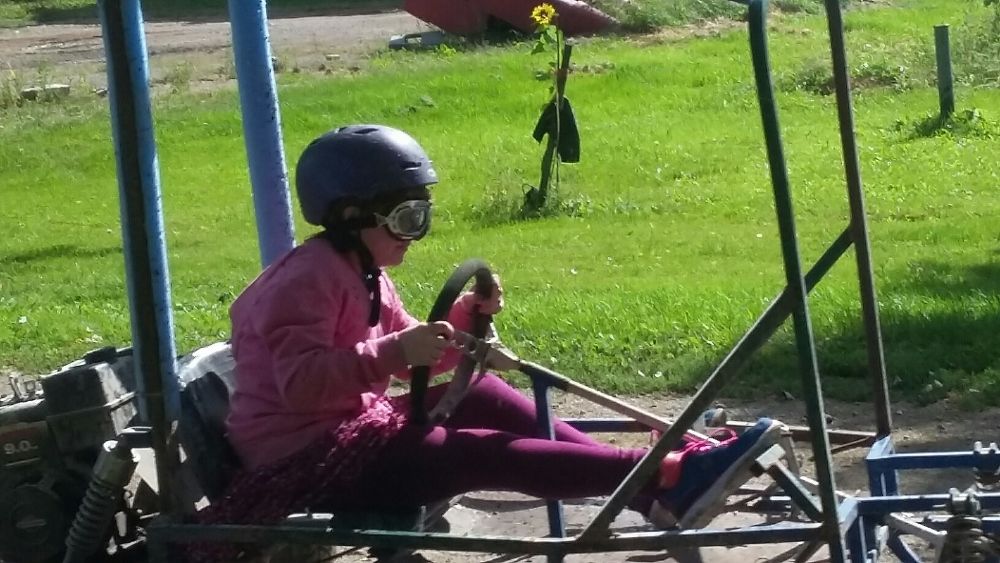 Daddy and Ella had fun the other day ripping around the yard on her go kart.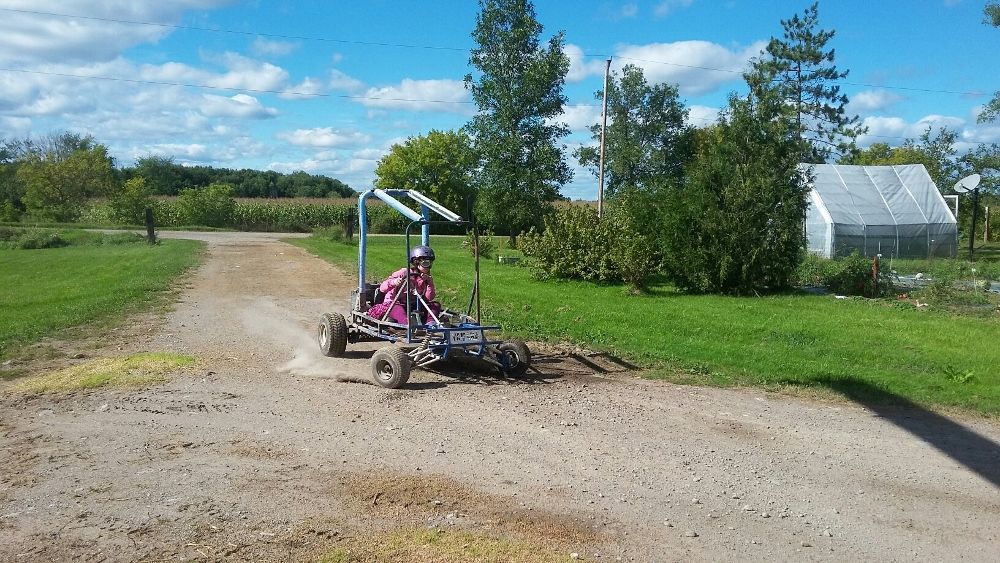 Ella's really getting the hang of whipping around the corners. Yes, I know they are going left. I was told that had nothing to do with Daddy's NASCAR -it makes it easier for Ella to look for cars when she gets to turns 3 and 4 (aka the road).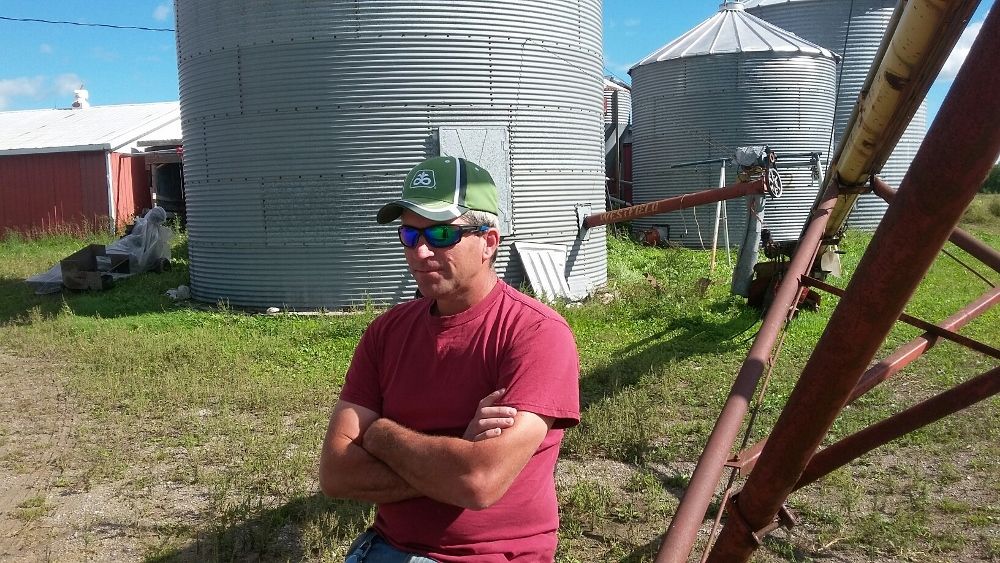 Speaking of NASCAR, here's Ella's pit crew.
Signs of a good afternoon.