Hurray! Finally some projects to share on
Yarn Along
.
My swap partner received her package already so I can share these with you:
Do you see what makes this
snowflake
special? There are skulls in it!
Following the skull motif I made her a hussif: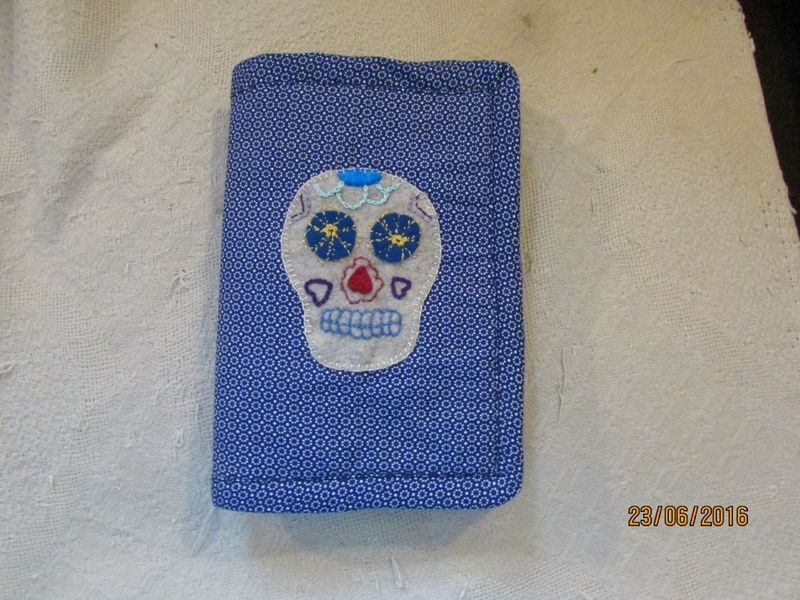 This is a Mexican 'day of the dead' style skull.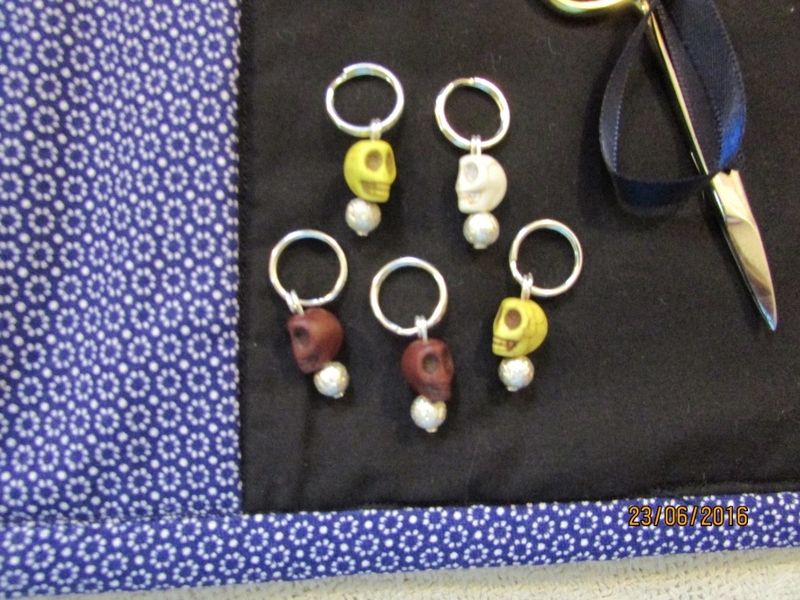 Two zippered pockets as usual in these bags. Teresa made some 'cute' skull stitch markers too.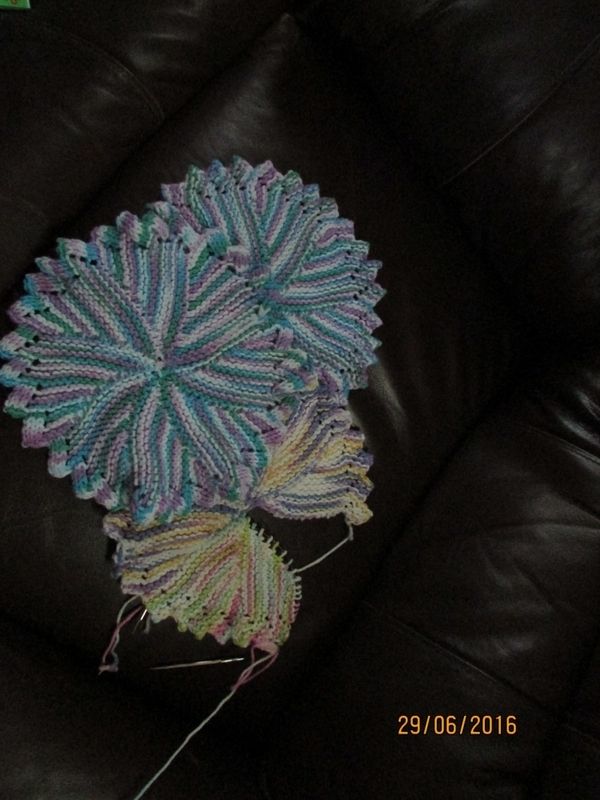 Whipped up a couple new
face cloths
. I love making these round ones.
And finally, I finished my new
apron
: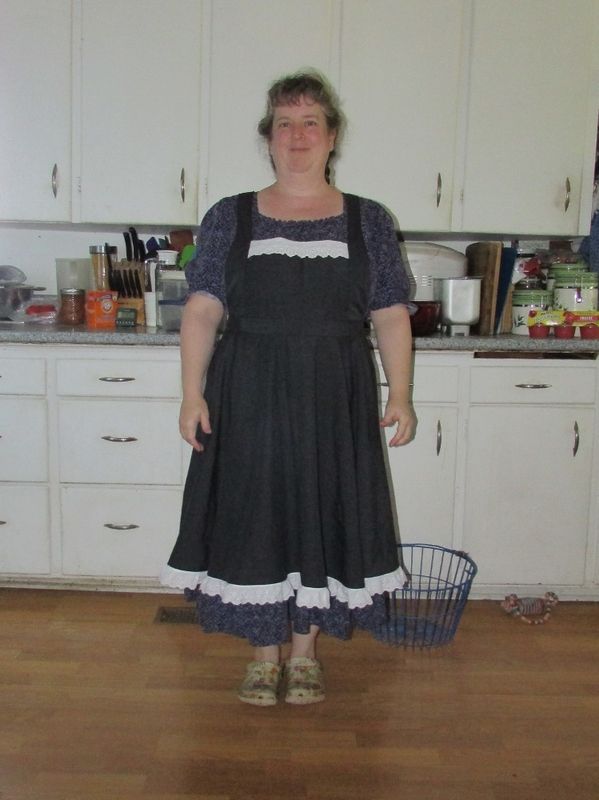 Not quite as flattering as my
Edwardian apron
, but it used up a chunk of twill that wasn't big enough to make anything else.