Happy Birthday to Grandpa Jack (Colin's dad)!!
The house has gotten really grubby over the winter. I'm going to try to do a 'spring clean' this month.
Mother Nature really needs to stop with the rain (for now). Our 70+ year old neighbour says the water on the lake (sort of behind us) is about an inch away from its highest level. Colin thinks the river is the highest up in the field it's ever been too.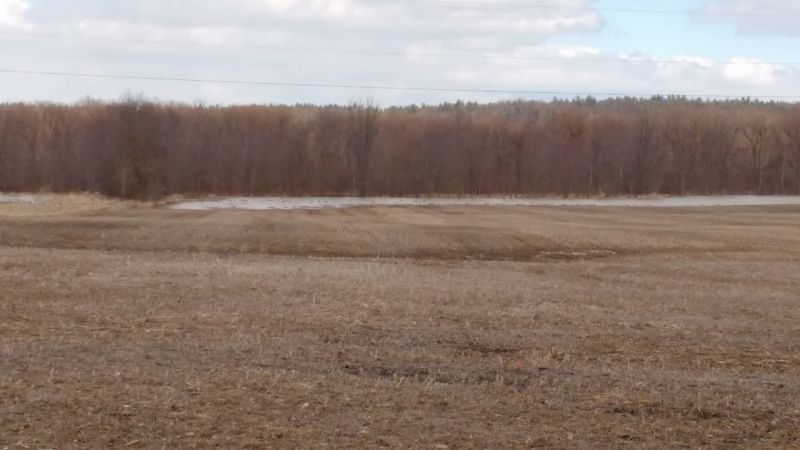 These are the fields behind the house. The Snake River is back there behind the trees.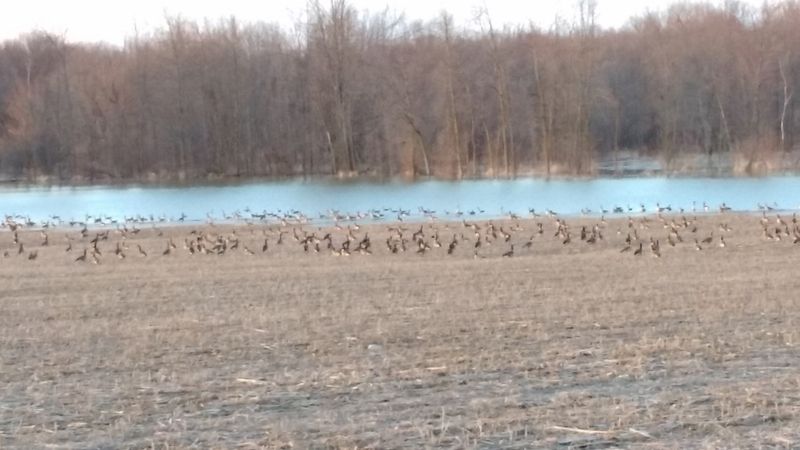 Just a couple of geese enjoying the water...
grilled cheese
pork chops
pancakes
stuffed chicken breasts (from No Frills)
French fries
spaghetti
pizza
tuna sandwich
sesame chicken
pizza
leftover pie
BBQ chicken (didn't make this last week either)