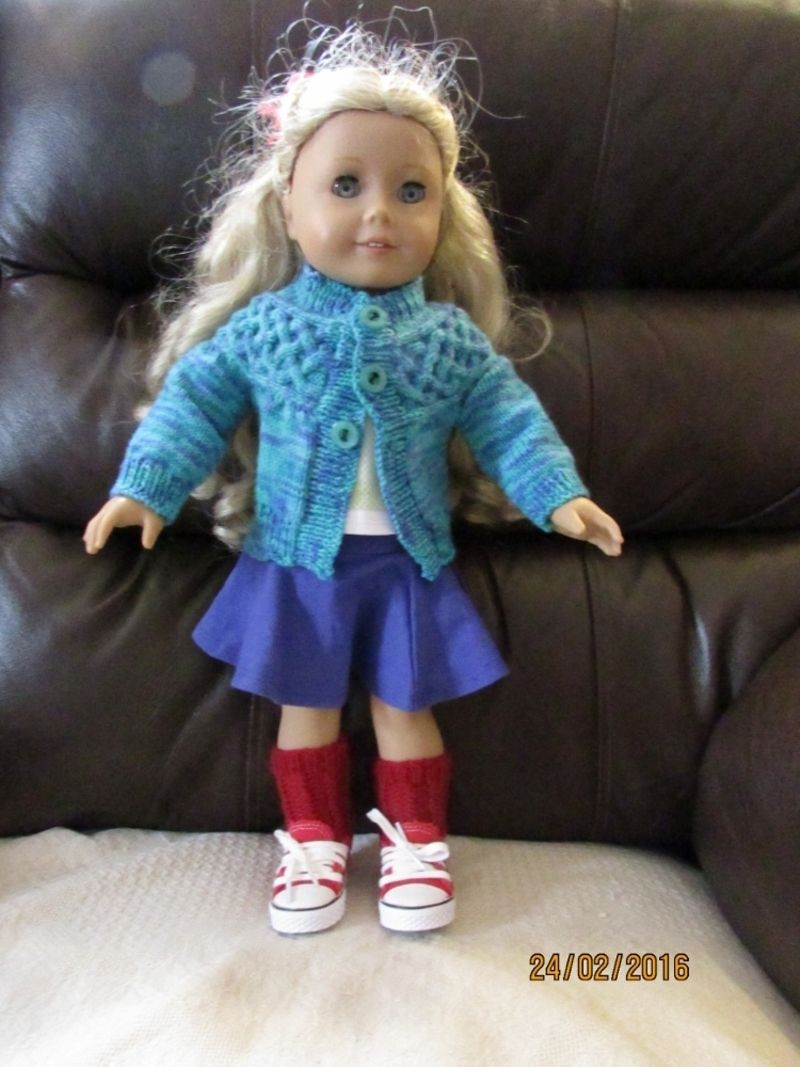 Caroline was kind enough to do some modelling for us this week.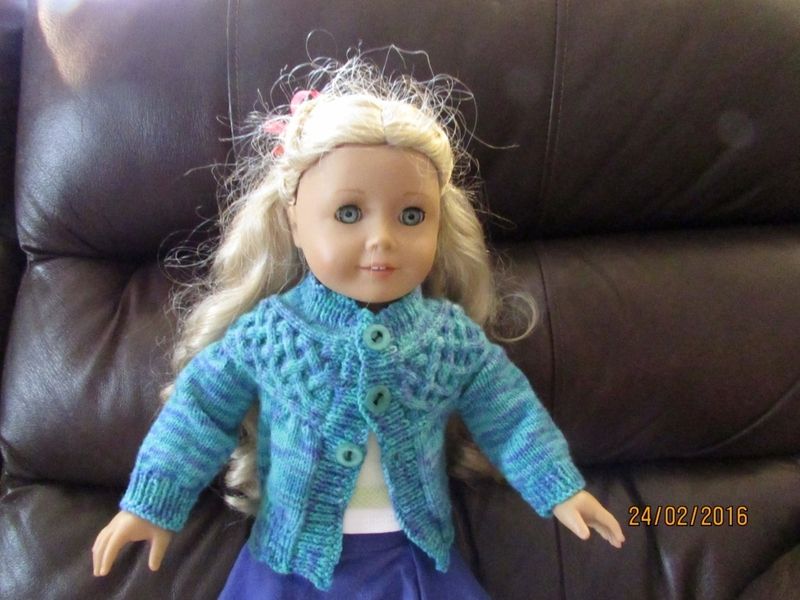 Finished the
sweater
and Ella found some nice buttons. Fits well. I may have to make a couple for Ella's girls.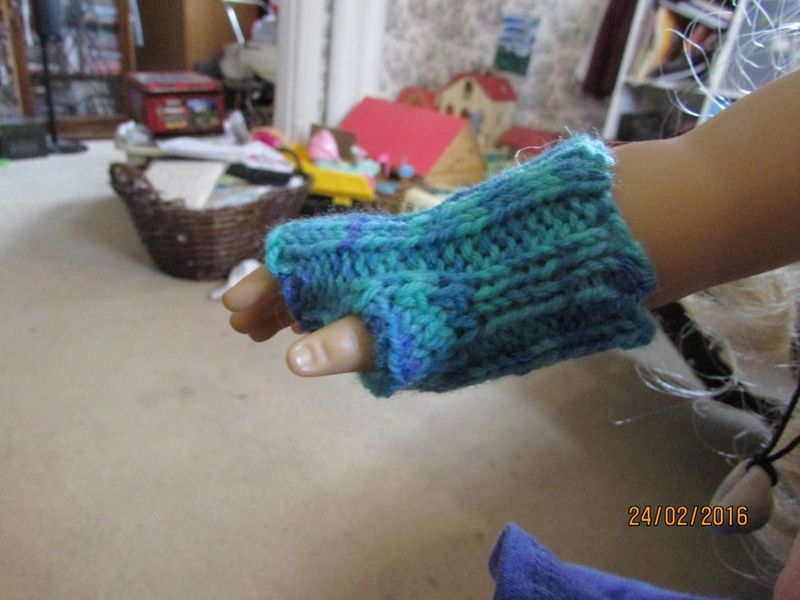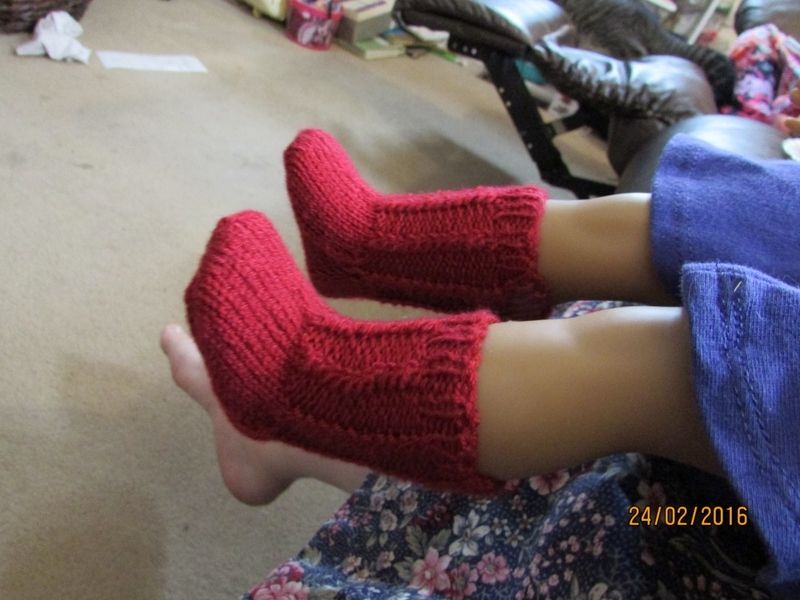 I love these
socks
the most. Made properly with a heel flap and everything. I used a very fine fingering so that they will fit inside shoes too.