Just a quick
Pretty, Happy, Funny, Real
post this week. Feeling much better but "the cough" seems to be stopping so we need to head over to the clinic to see someone (also need to check in on Grandma's cats).
I am very Happy and extremely PROUD of my girl yesterday. Despite the drizzle we were in Renfrew for the Remembrance Day Parade. Not too many girls turned out, but we had representatives from all the Guiding branches. And guess who got to help lay a wreath this year?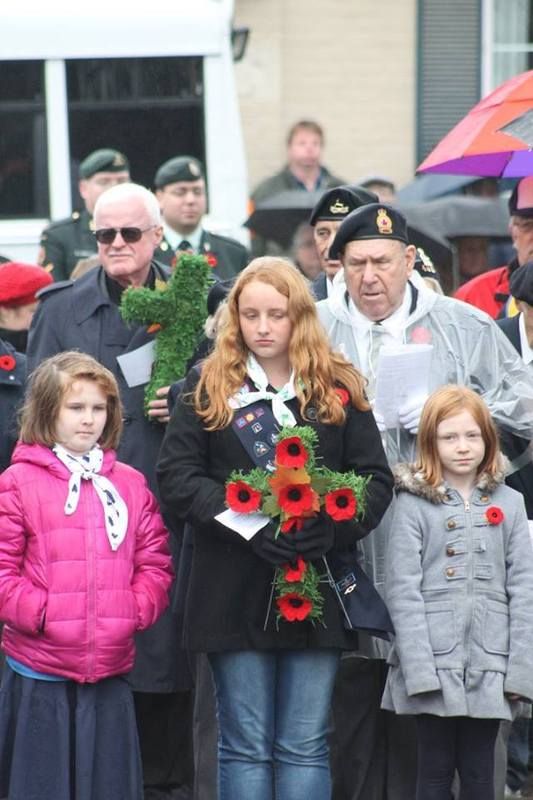 Since I am a leader this year I didn't get any pictures. Luckily the local radio station got a few. I didn't see Ella's hands in her pockets until she was too far away (and she wasn't receiving the ESP message I was sending either!).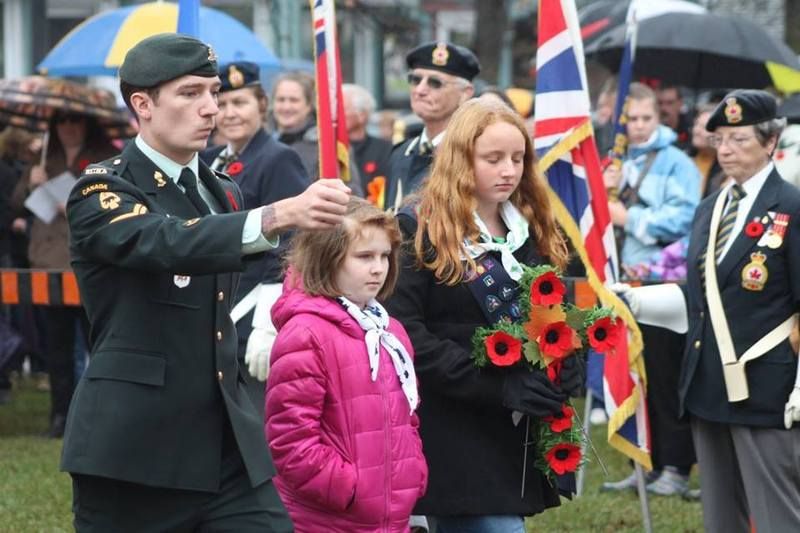 It was a pretty good turn out for the weather. It's so nice to see the community come out.