This week's Pretty, Happy, Funny, Real is mostly Happy and Fun. Though I'll throw in a Real at the end.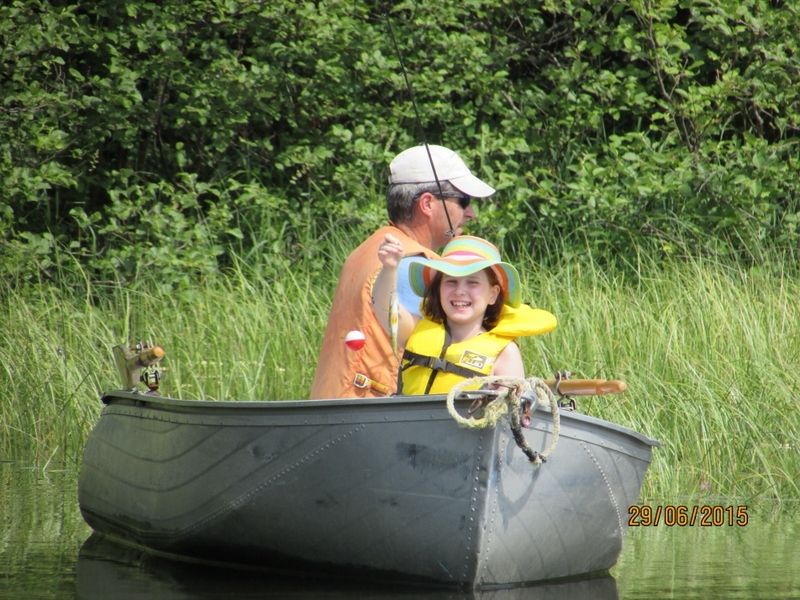 We headed off to the cottage last week. It was a little cool for the Canada Day holiday, but the weather was beautiful. Ella's first fish of the holiday.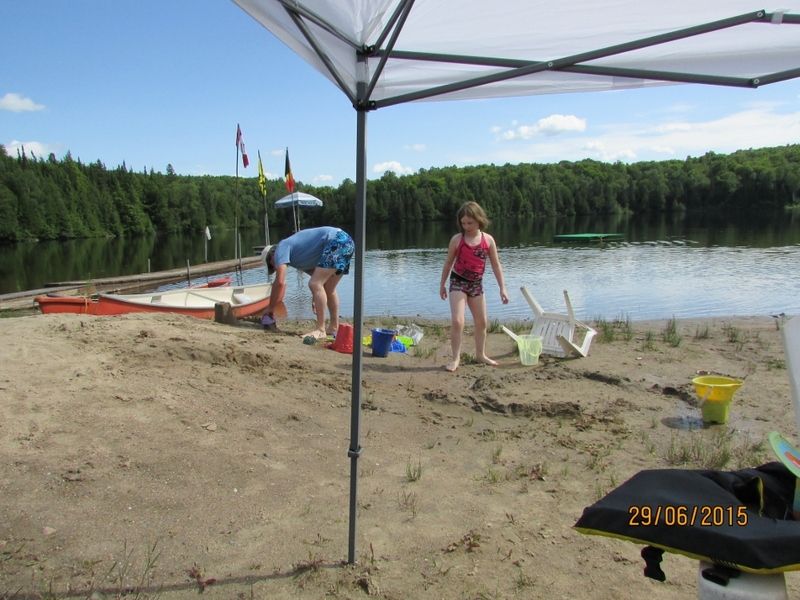 Getting started on their sandcastles.
A carnivorous clam.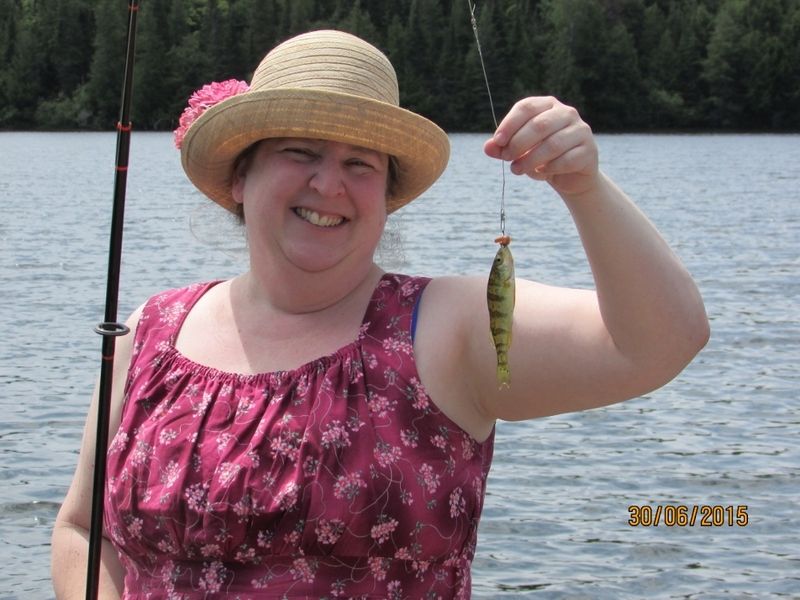 Momma's first fish. I went on to catch 2 nice large mouth bass and a pike, but that was a drizzly day so we left the camera at the cottage.
One of Ella's bass (she caught 4 bass on top of the 20+ perch). Ella loved her new fishing pole. She learned really quickly how to cast and was soon putting it in the right spot. Anyone who knows Grandma's family would know just how proud MY Grandpa Johnson would be to see the little fisherman Ella is becoming. In fact, my cousin Brad was making a career being a fishing guide in BC before the economy tanked. He's one of those guys who can catch fish in a bucket of water.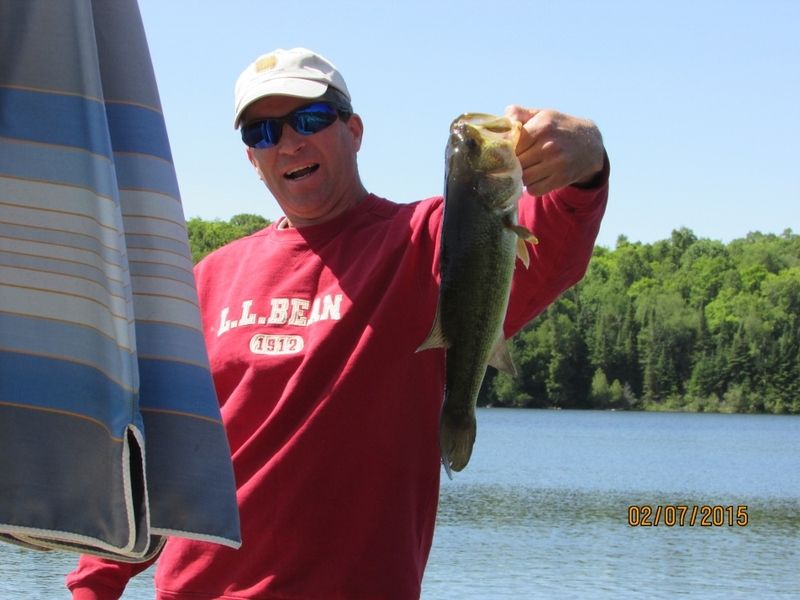 Daddy caught a handful of nice bass and a pike.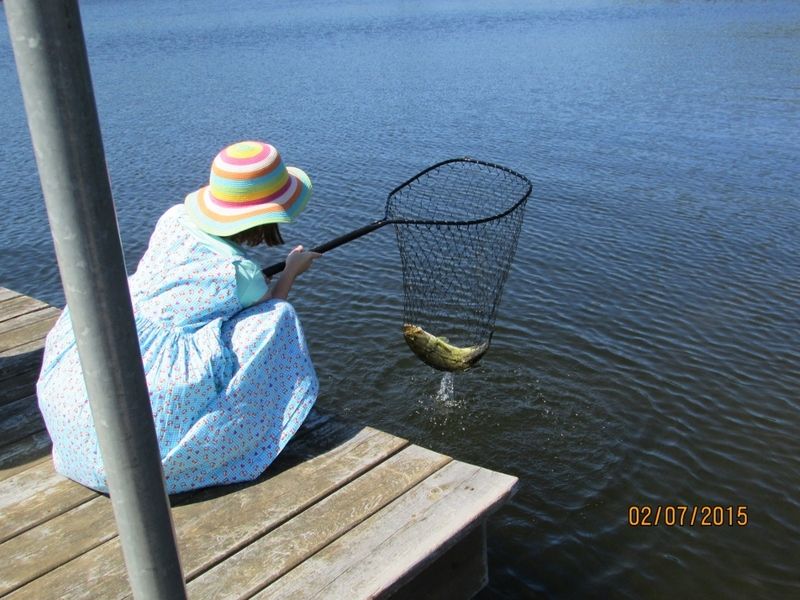 Ella even helped Daddy land one of the big ones.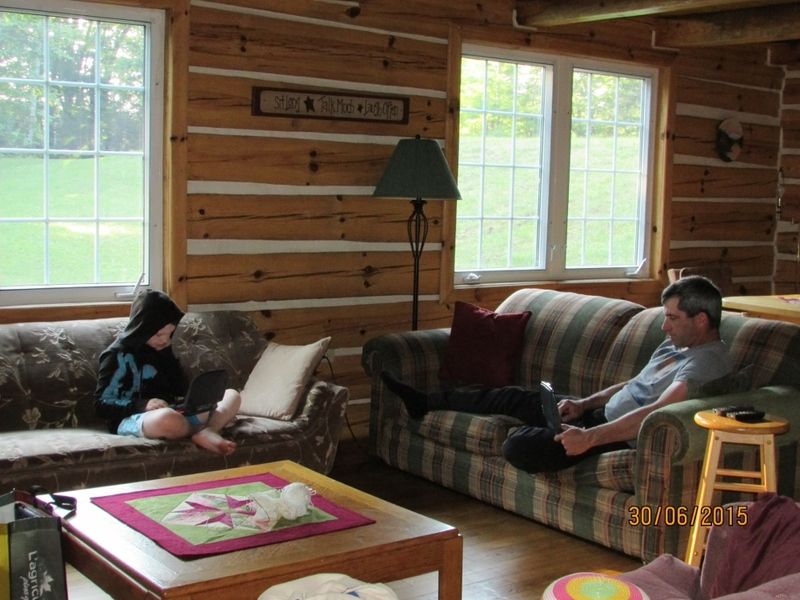 Chillaxing on the one cool, drizzly day. Trying to beat Daddy at Battleship.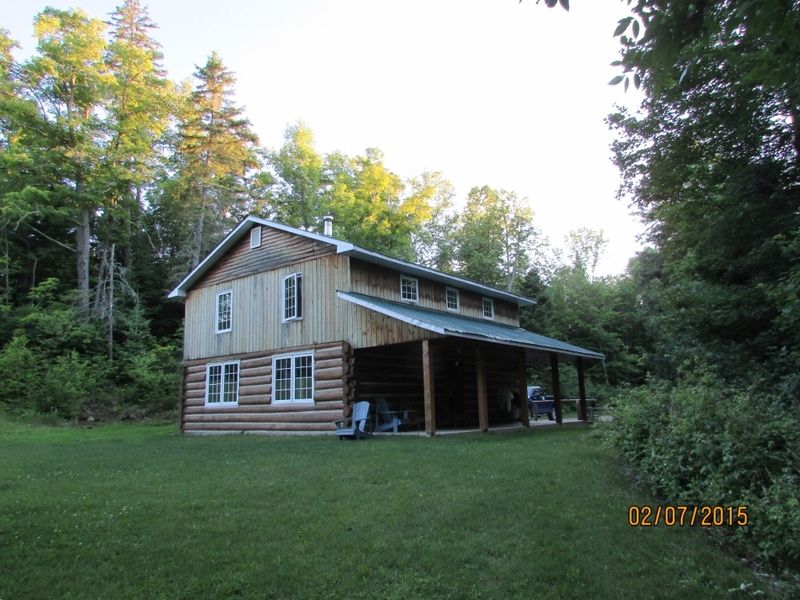 Our home away from home.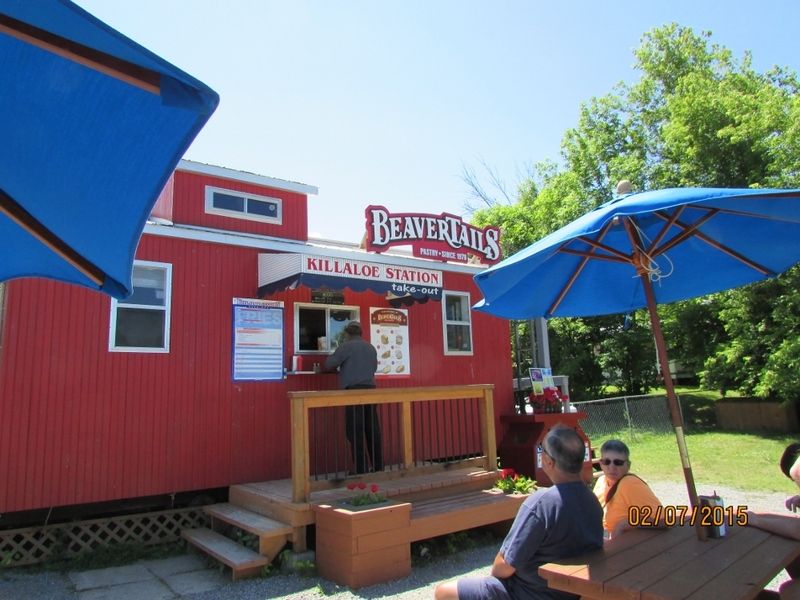 We always have so much fun at Joe and Carol's.
Here's a real. Remember last year when First Choice chopped off all my
hair
?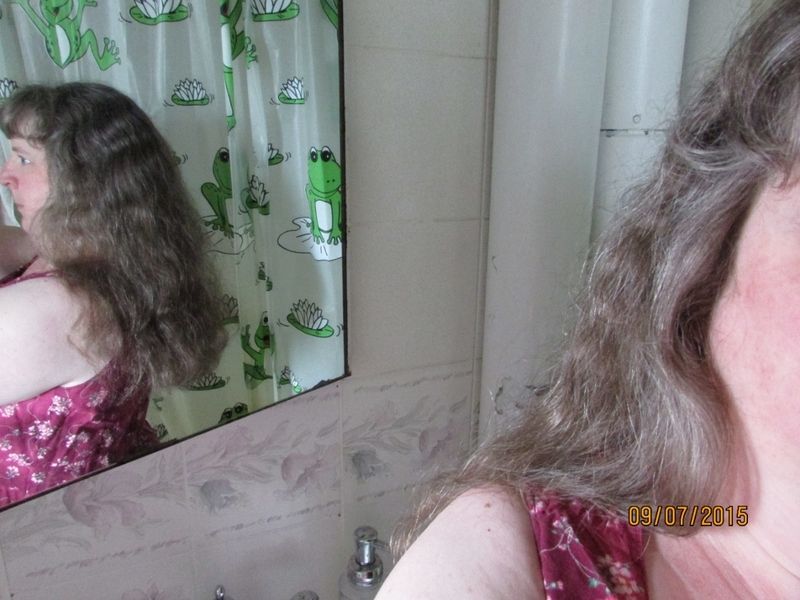 Here we are a year later (I should have turned on the light so it looked more similar). Luckily my hair grows fairly quick