I should have taken a picture today for Pretty, Happy, Funny, Real, but it would have made a better as an April Fool's picture. We woke this morning to a white world again!! We got a couple inches of snow over night. They even cancelled the buses for today. Luckily it has mostly melted since it's a gorgeous +16C. I'm ready for spring. I even picked up an 84 (+20 bonus) pack of Reactine :)
I DO have some pictures of my Pretty, Happy girl to share.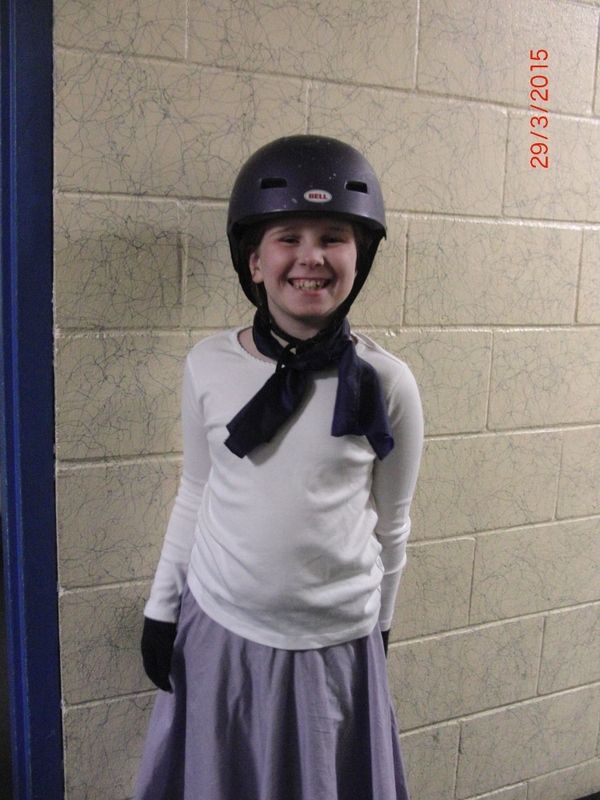 All dressed up and waiting for her turn at the carnival for skating. The 'costume' was a bright skirt and white top, good thing we had this practice skirt left from Highland.
A pretty good pinwheel considering they literally had one night of practice for the carnival.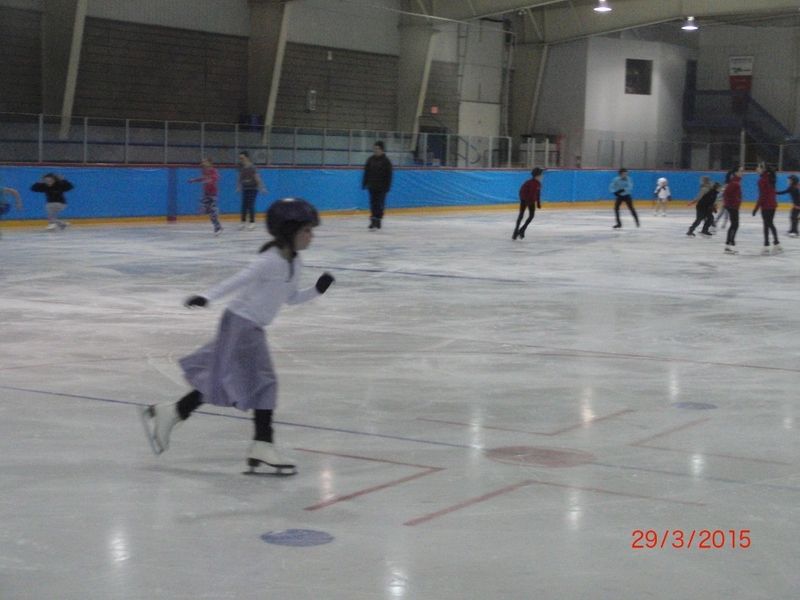 And I think her favourite part, free skate with all the big girls.
Momma is happy to have her Monday nights back, but Ella will miss all the fun. I wish arenas around here would keep their ice in longer than March.