I finally finished the last of the Advent swap
garland
bits for
Yarn Along
this week.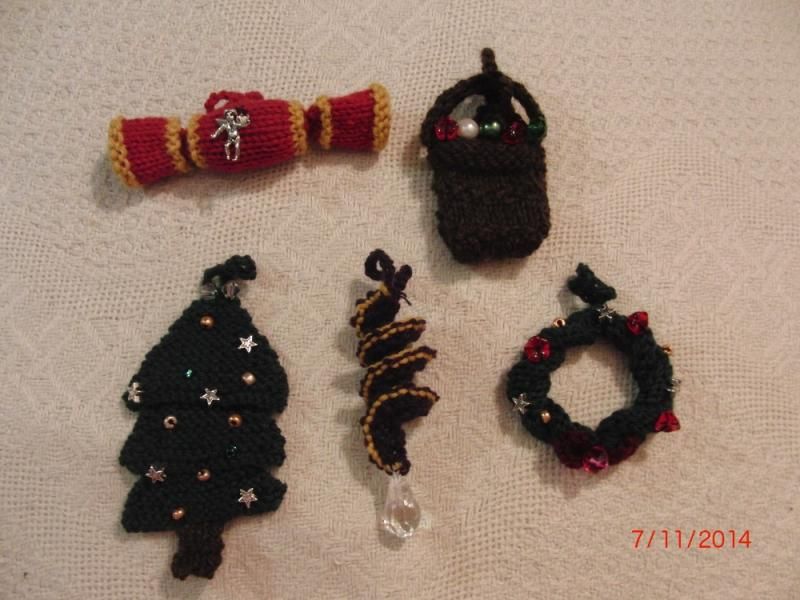 My friend Teresa does a lot of bead work and has beautiful beads (i.e., not plastic), so she brought over a selection for me. Wow is bead work a pain in the neck -not to mention mind numbing. I know now not to pick any large project that needs beads!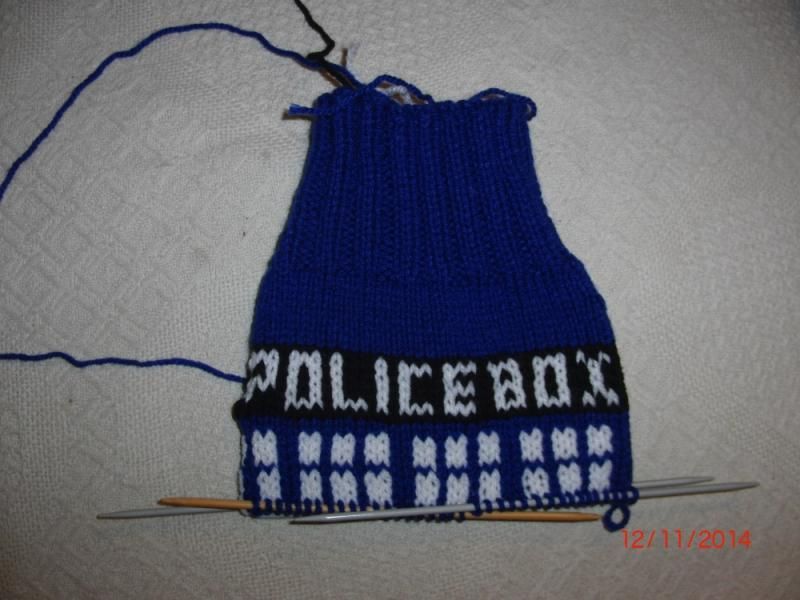 I've been asked to make a pair of
TARDIS knee socks
for my friend to give to another friend for Christmas/Yule. They are made from Astra so they won't take very long. I couldn't sleep for a while last night so I got a good start on the first one. I'm starting the second one today and once I have them both at this stage I'll throw them onto 2 circular needles and finish the plain part at the same time. That way they will be done in no time and will be shaped the same.
I've also been working on Ella's afghan. I have one more row to finish and then I'll lug it back upstairs to measure. I think that should be enough. Ella's very anxious to have me finish, but it has to be big enough or what's the point?
Remember that really nice
sweater
I was making for Ella? Well, I've been worrying about it for a while and finally gave in and tried it on her. Guess what? It's not going to fit! Well, it fits but not as a sweater for throwing on over top of everything and anything. Now I have to find another sweater pattern. At least it's not for Christmas!
Speaking of something for Christmas, look at this adorable
project
I found recently.
You know I'm not going to be able to resist this for long? Likely the only thing holding me back is I don't think I have that tan colour in DK.
Today sure is a good day to stay in and knit or read. It's very November outside. The wind is howling and it's pelting down 'snain'. I sure hope Colin got the beans delivered before all this started. Our wagons have tarps, but with this wind I doubt they would do too much good. It's a complete 180 from yesterday.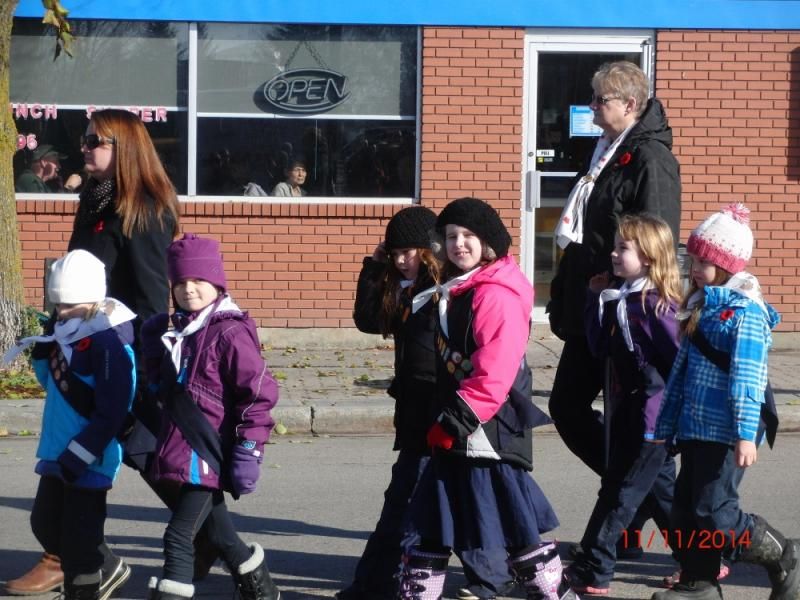 Ella was so over-dressed yesterday for the Remembrance Day parade/service. It was a balmy 14C (57.2F), bright and sunny -almost unheard of for November in Eastern Ontario. Growing up it always seemed November 11th was cold and damp. As usual, Ella made me so proud. She stood 'like a tree' as she likes to say. Quiet and respectful.