I know I've said this before, but goodness, this year really must SLOW DOWN. How is it June already??
Things are going well at the Advance Poll for the upcoming election. This year's location is a little slow, but that just makes for more
Yarn Along
knitting to share: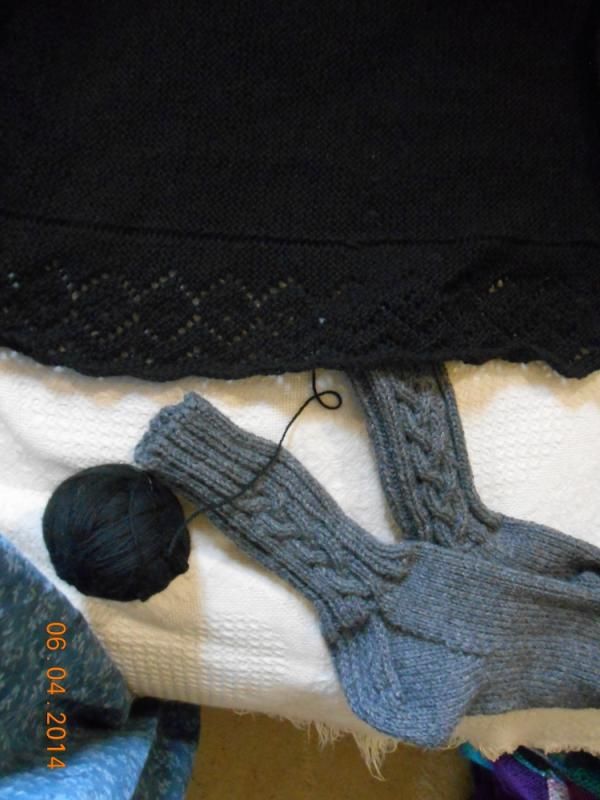 Needed to bring some mindless knitting. I need to be able to drop it when a
customer
elector comes in to vote. Finished the
socks
for Colin. And got a fair bit of work done on my
scarf/shawl
.
Another week of voting so we'll see how much knitting I can get done.