This
Pretty, Happy, Funny, Real
finds us home again after a busy weekend in Scarborough. Great Grandma (my Grandma) had her other hip replaced on Monday. So Grandma (my Mom) wanted to go down. The family always have a BBQ for Mother's day. We stopped by for a short visit on Friday (I made a trip to
Tina's
). Good thing we did stop because Ella came down with a cold and we weren't able to go see Great Grandma Sunday or Monday.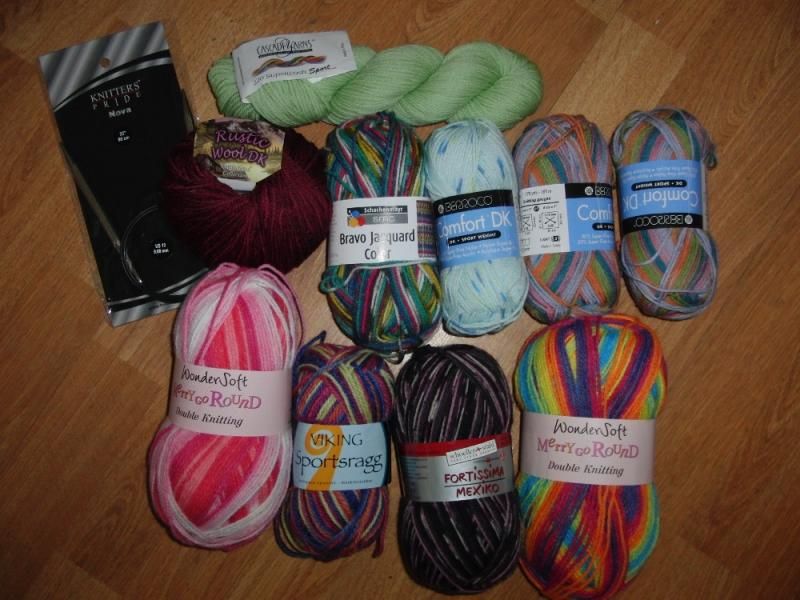 Stash augmentation from Tina's shop. The
Fortissima
is for Christmas socks for Grandma. Otherwise, most of the others are for Ella's
afghan
.
Saturday I was Happy to be able to go to Floradale and the
St. Jacob's Farmers' Market
. We left Ella with Uncle Stefan and the 3 of us girls headed out for a day trip. The bakery in Floradale is where all our Mennonite friends do their material shopping. The entire second floor is material! I try to pick up a year's worth of fabric every chance I get (just have to remember to bring cash).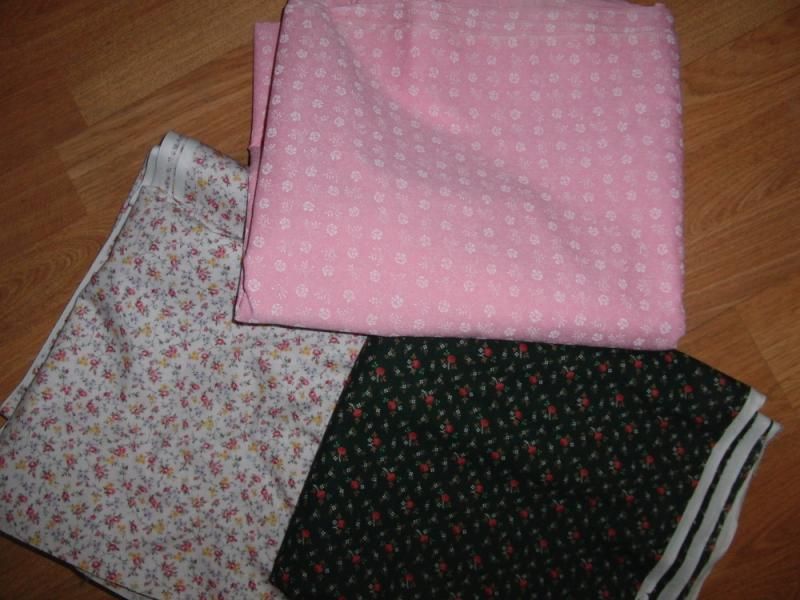 The top one is for nightgowns for Ella and I. She likes when we match. The bottom two are for
dresses
(#420A) for my friend Michelle. There is enough of the off-white for a dress for me too.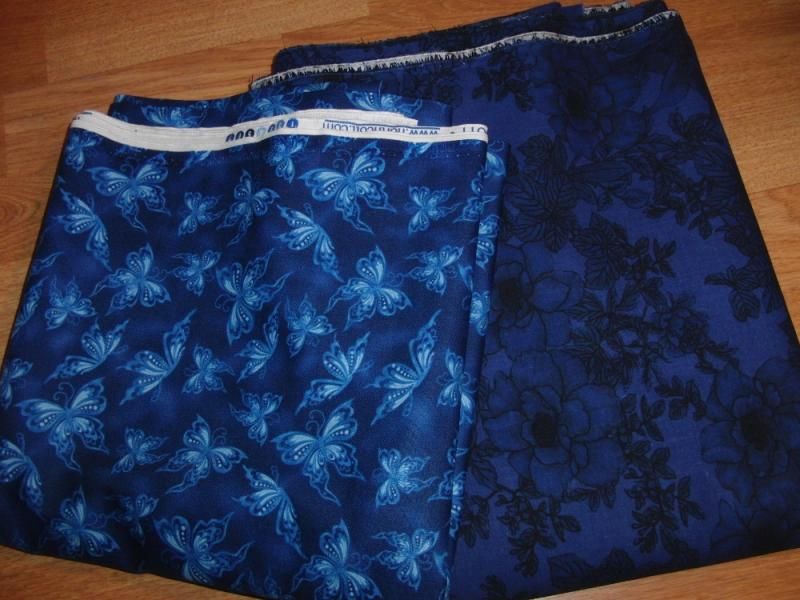 The butterflies are for Ella -probably a jumper. And the other one is for a jumper for me (same as Michelle's). It's 100" wide so I only needed 3m.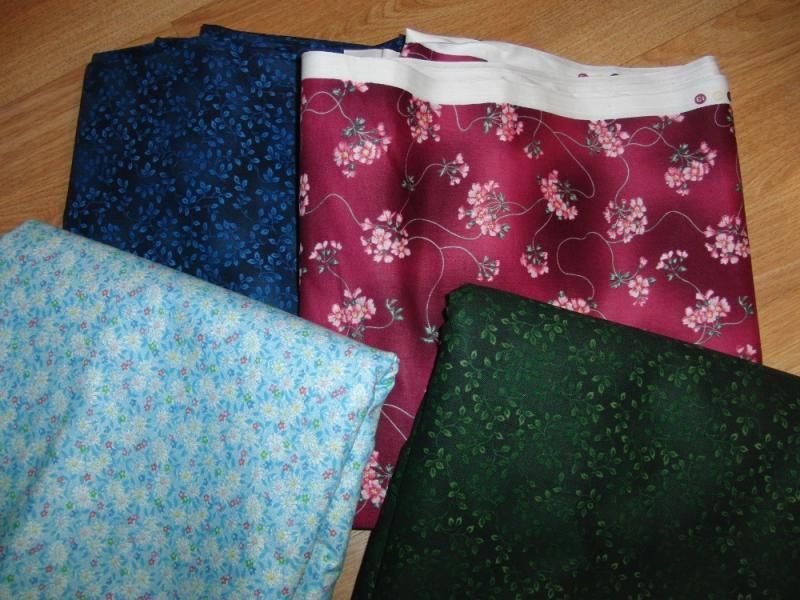 These four are for dresses for me.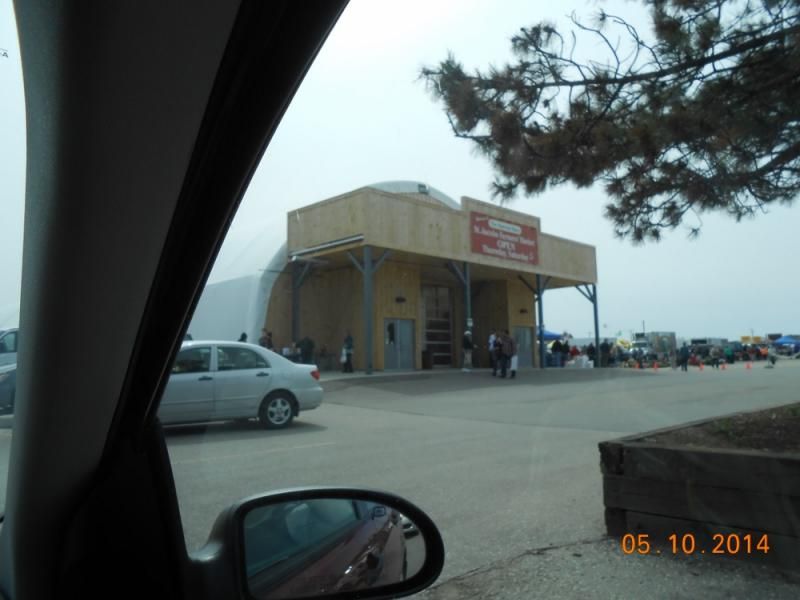 The St. Jacob's market had a devastating
fire
last fall. Their big beautiful wood building was lost. This year they have a giant tarp building.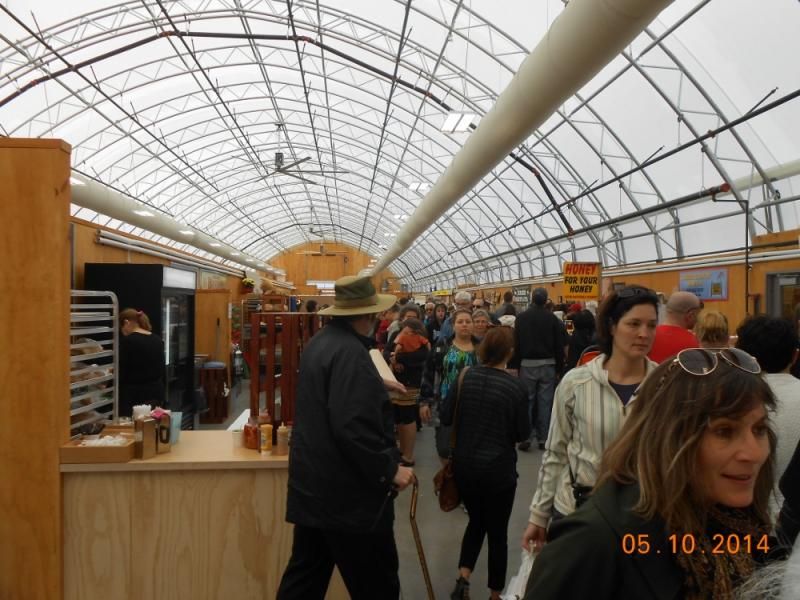 Aside from being hard to heat in the late fall/winter, I actually like the tarp building better. So bright and sunny. Bet it'll get crazy hot this summer. Belinda picked up some of the summer sausage the Mennonites make . Grandma picked up some fresh meat and I bought maple sugar and maple butter. We had perogies and cabbage rolls for lunch. Yum!