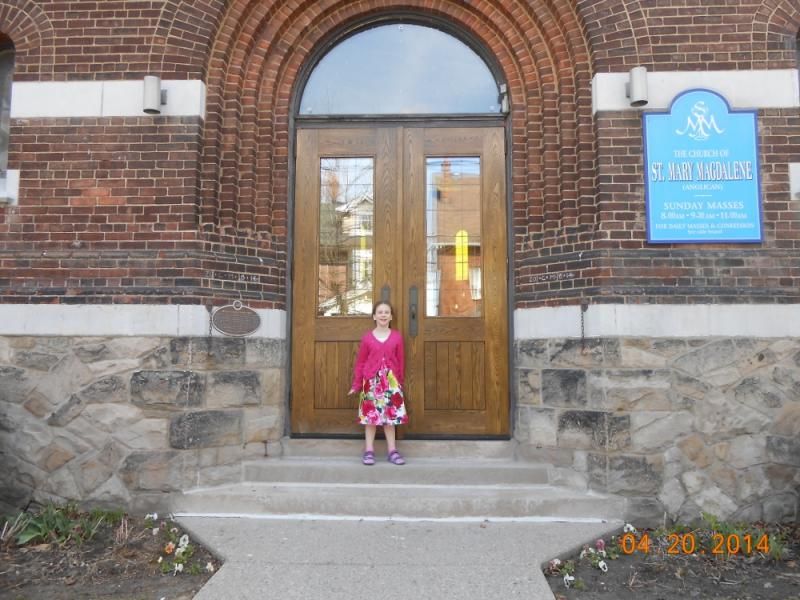 Can't be in Toronto for Easter weekend and NOT get to church for the Solemn Mass -
St. Mary Magdalene
. I love to be here for Easter, since it is to Mary Magdalene that our Lord first appears. This is my church, the one I measure all others against. Mom and Dad were married here. So were Grandma and Grandpa Rees. Grandpa sang in the
ritual choir
and my great Auntie Ella sang in the gallery choir. Anyone into English church
music
will be interested to know that
Healey Willan
was actually the choir master at St. Mary's for a long time.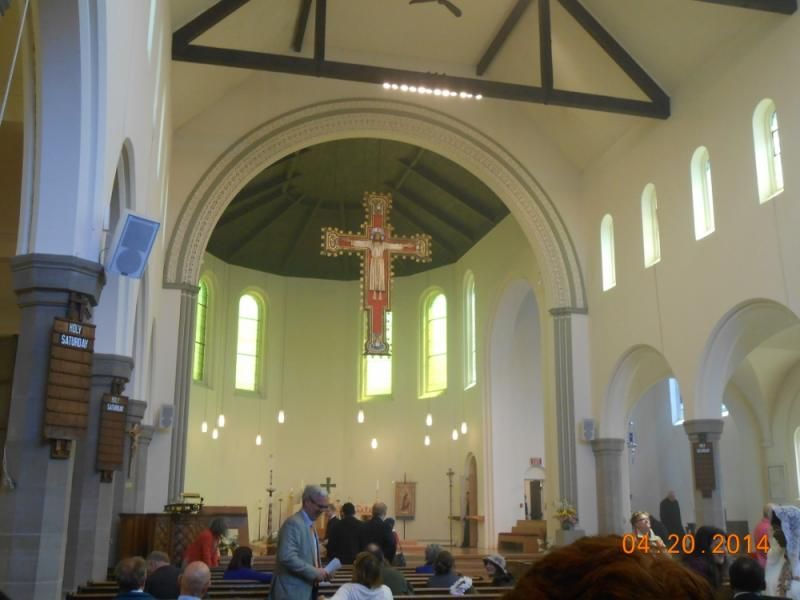 Things have changed a lot since my Grandparents were here, but I think it' beautiful. This is the main altar area. To the left is St. Joseph's altar and to the right is the Marian one.
Ella is so much braver than I ever was as a child. She doesn't know anyone here but she still wanted to go to Sunday school. Well I was in for a surprise: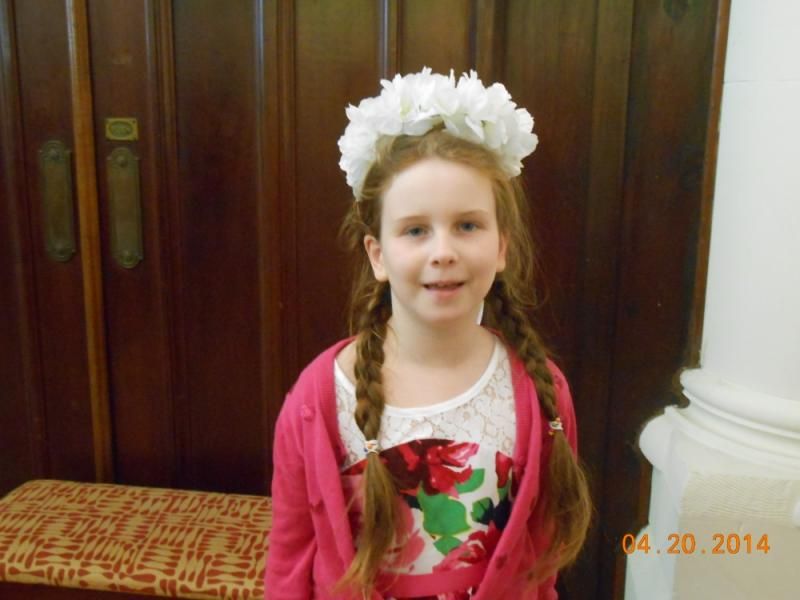 The Sunday school kids returned during the offering and had their own procession! The girls had these adorable floral wreaths and Ella was at the front carrying a floral cross too. She was so beautiful and glowing. I nearly cried. I didn't have my camera but luckily the church photographer was ready and they will be putting the pictures on FB soon (hopefully) and then I can share them here too.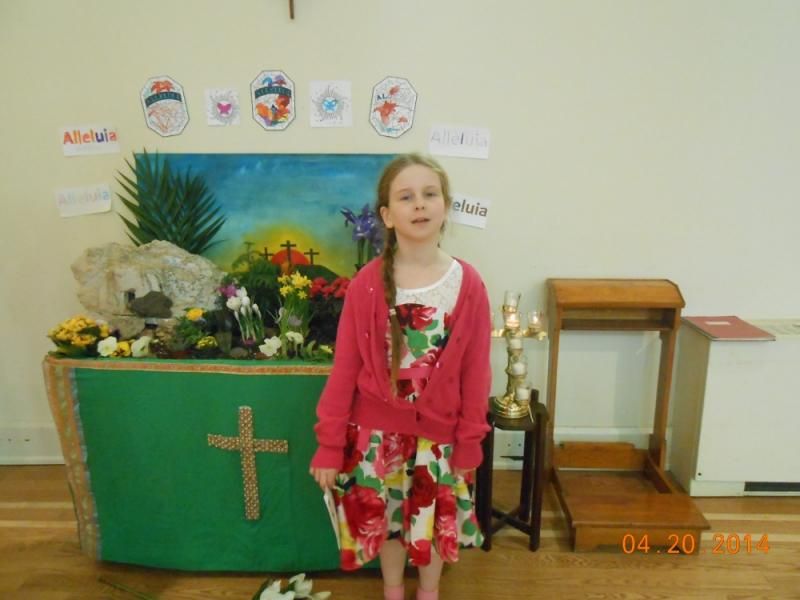 The Easter garden. I can't believe we didn't get ours made this year. We have to get better at that! Please excuse the faces in these last couple pictures. She was tired and hungry and I forgot to bring a late morning snack (it's 1 pm).
This is the baptismal font where I was Christened and probably where my Dad was Christened too. Though if I remember correctly, Mom said it wasn't in the back corner back then. Ella thought it was really cool that I was Baptized here.
We had such a great weekend with Auntie Belinda and Uncle Stefan.