My Pretty, Happy, Funny girl camping with Olivia and Boulder. Ella used her birthday money to buy the
tent
from Maplelea. They are so much more reasonably priced (and better shipping) than the American Girl site.
Here's a Momma Selfie for the Real: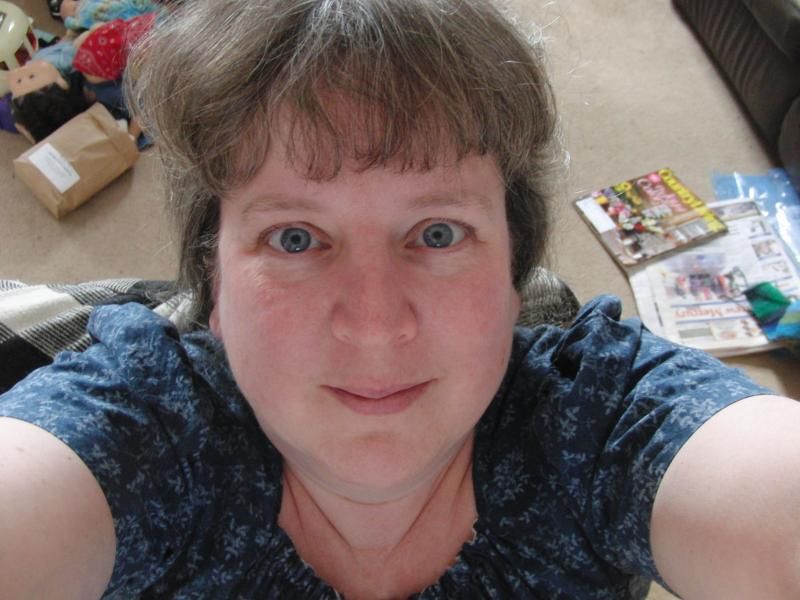 Actually, I don't have a picture of the real Real -we are stuck in the house on this first day of spring because the yard is an absolute skating rink! Ella got her Girl Guide cookies last night so we're waiting for the salt to kick in to go sell cookies to the neighbours.