Yarn Along
this week, I have a couple of projects to share (and even a book).
Here's the finished
shawl
. Camera is acting up and I was on my own, so not the best picture.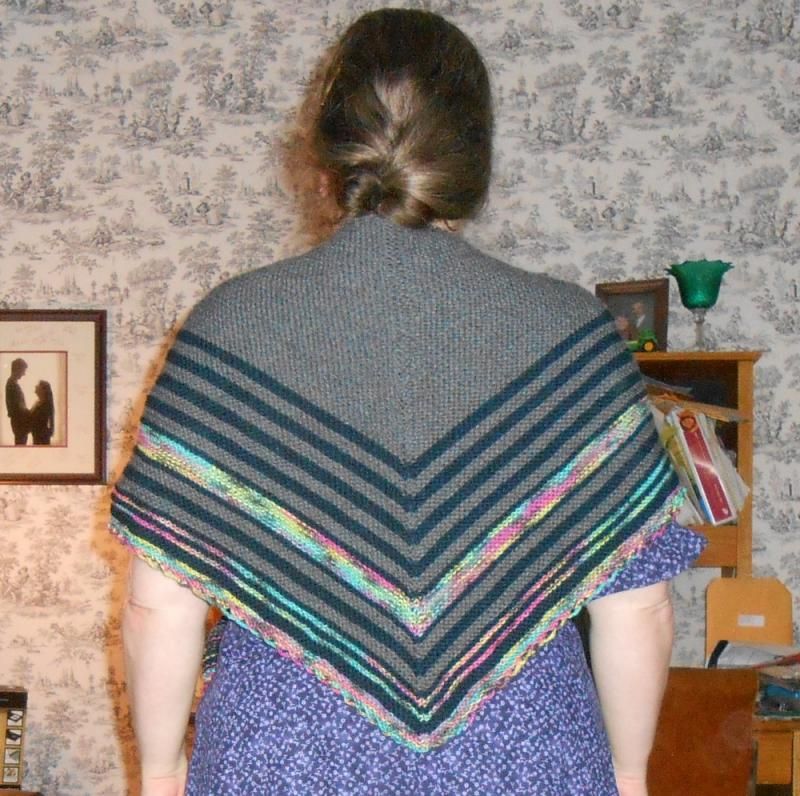 Here's the back. I decided I didn't like the look of the lace. So I worked a few more rows of garter, then just did a crochet loop to finish. I will block it lightly, but it will look good even if Pamela doesn't. It's so soft and squishy.
I took
this
with us on the weekend and got lots of knitting done. Nothing better than sitting in a cozy cabin, by the

wood stove

, snuggled with my sweetie, the snow falling and knitting. I'm well into the decreasing on the other sleeve.
I treated myself to a
book
a while ago. This isn't a 'pattern book' per se, but you could certainly make so
me beautiful sweaters for the information in this book. I love the picture on the front! It speaks to me, Dad's family were fishermen for centuries in Newfoundland.