I'd like to take a moment to remember our Vets. Especially the ones who went even though it wasn't their jobs/career choice. They left their jobs and went because our safety and freedom was being threatened by a real, direct, and immediate foreign power.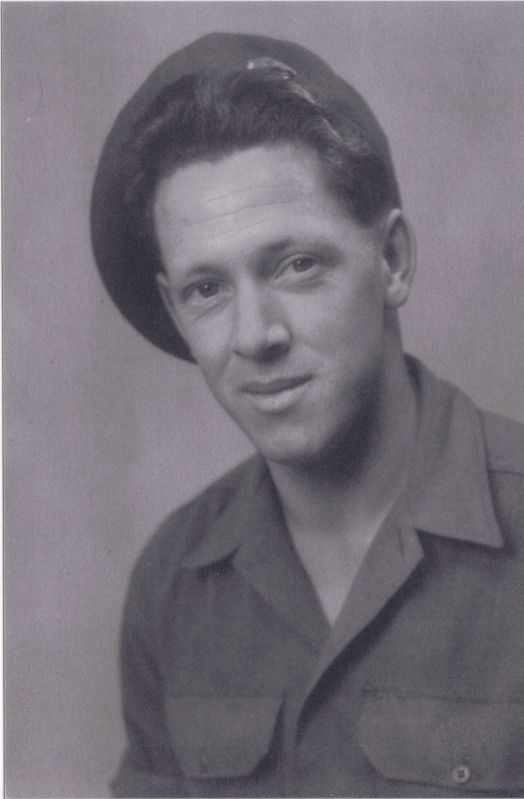 My Grandpa, Gerald Johnson, volunteered for the Army. He was wounded by an allied bomb dropped beside the ambulance he was driving.
He didn't look for medals and recognition. He didn't hang out with 'cronies' at the Legion. In fact, he didn't talk about the war much at all. It was just something that had to be done to stop Hitler, not something to brag about or glorify.
He came home and married Grandma and they raise 5 children and had 10 grandchildren. He was the best Grandpa anyone could ask for.
4163 Private Edgar Rees -1st Battalion, Royal Newfoundland Regiment. Died of wounds 21 Oct 1918, age 19. Buried in
Terlincthun
British Cemetery, Wimille, France.
4088 Private William Rees -1st Battalion, Royal Newfoundland Regiment. Died of wounds 27 Oct 1918, age 19. Buried in Duhallow A.D.S. Cemetery, Ypres, Belgium.
Wesley Heard
- World War I-farmer's son, my Great Grandpa. Luckily he came home safe and sound. He came home and married Great Grandma. They had 2 children, Grandma and Uncle Gord. Mom remembers him as a very kind and gentle man.
even my German family joined -
Mennus Eckstein
-blacksmith age 20, he came home safe and sound too.
John McNish
-Boer War in South Africa -labourer, age 23 -3rd Canadian mounted rifles. One of mom's favourite uncles.
There are likely many others, since I've had family living in the York (Toronto) area since the last time Canadian soil was invaded -War of 1812.
I've also got United Empire Loyalist ancestors, who although they may not have actually fought, they stood up for King and Country and were 'punished' for it and had to flee for their lives.
And then there is
George Skeffington
, my 5th great grandfather. He was a Quaker and when Bonavista was attacked by the French (for the third time since 1696) in 1705. He arranged the surrender of the town and paid a ransom of 4500 pounds (his own money) to protect the town and it's people. Sometimes discretion IS the better part of valour. The town was not attacked again.
Colin's family haven't been much for military service per se, but they have been the ones to stay home on the farms. Growing the food so that the Solidiers and their Families could have food to eat. A hungry army doesn't get very far.
Though on a very interesting note, Colin's 6th great grandfather, Jabez Olmstead died age 42, at Valley Forge under George Washington (South Regiment of Hampshire Co.) during the Revolutionary War.
Ella and I will be at the cenotaph this morning. Not to glorify war (Grandpa made sure we didn't do that) but to remember all the men and women who went because they had to, to protect the way of life we enjoy today.