The first is Colin's dad got married on Saturday. The weather was gorgeous, chilly but bright and sunny. Which in November in north-eastern Ontario is something to be happy about. I don't have too many pictures, our camera is dying and the lighting in the church is terrible. But here's a few: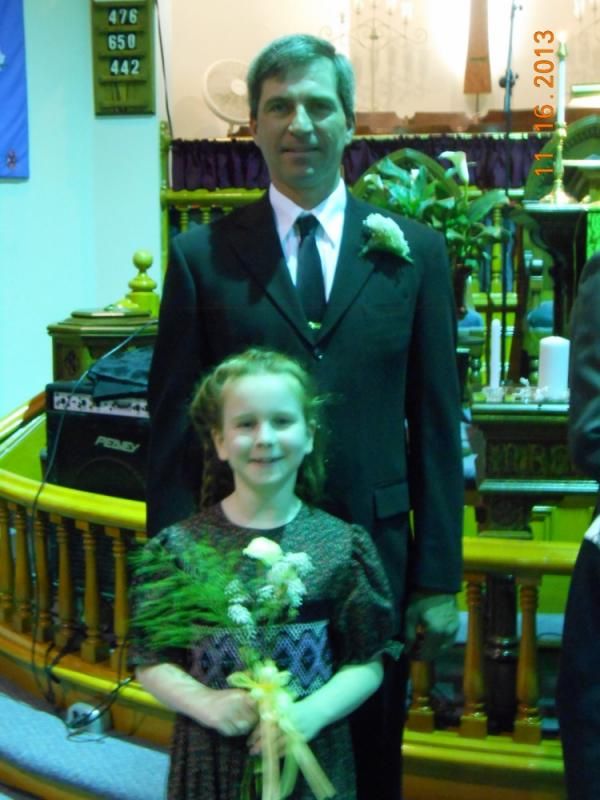 Look at this handsome couple. Look how tall she is even compared to Daddy's 6 feet! She was so good during the service. No fiddling or anything.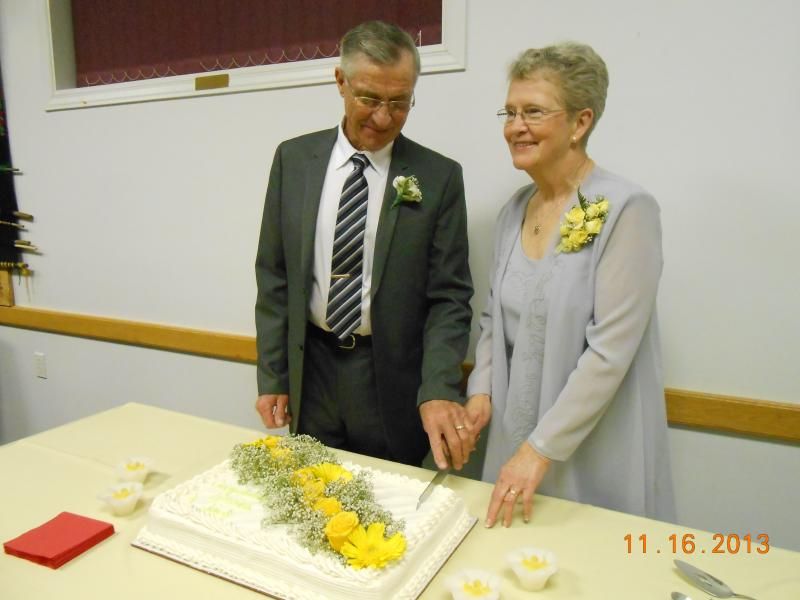 And this is the happy couple.
These are the Pretty centre pieces made by the

UCW

ladies. The candles surrounded by the oats is a really cool idea.
I've also got a very Happy girl here too.
Last night was Brownie Enrollment. Ella was so proud of herself.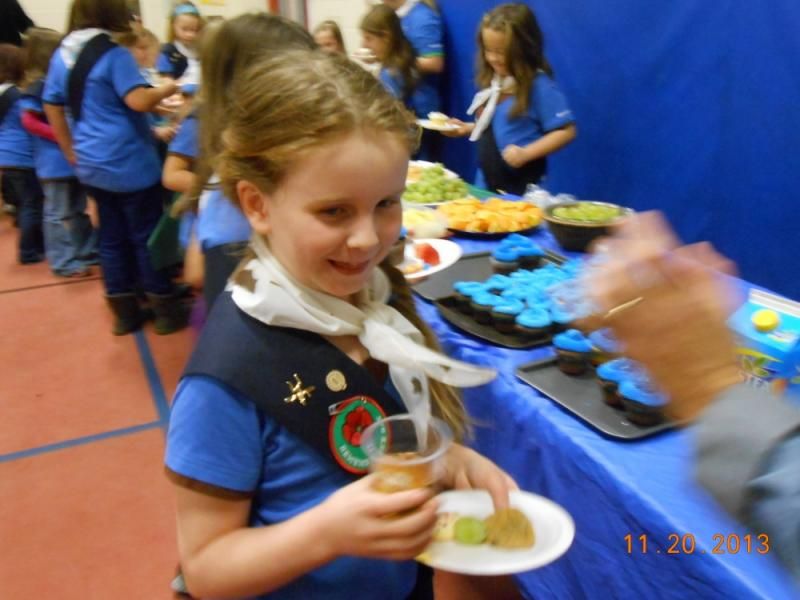 Lost of yummy goodies. Our cupcakes went over well. We only brought a few home out of 4 dozen.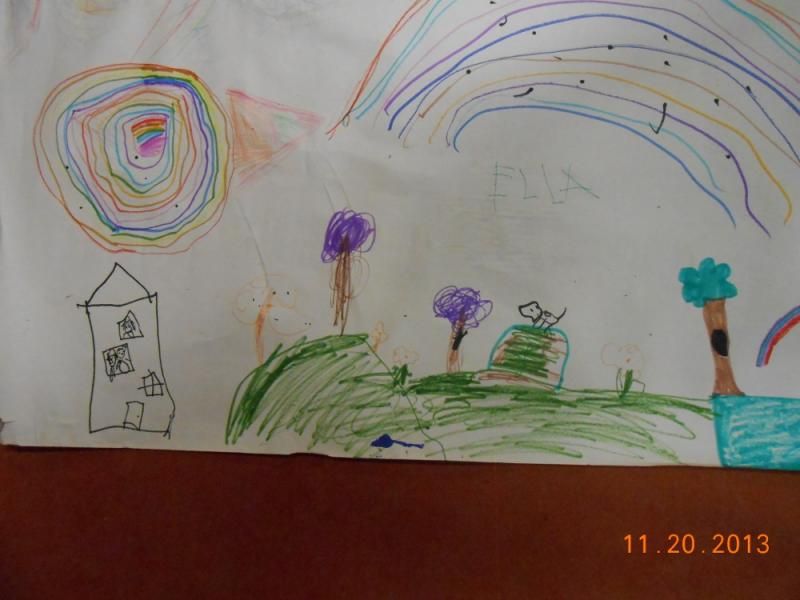 And this is Ella's section of the Rainbow Path. Even Daisy was part of the enrollment.