Yes, I know our anniversary was back in August. But since that is the middle of sweet corn/wheat season, we didn't do anything. So we decided to escape this weekend to our favourite hideaway.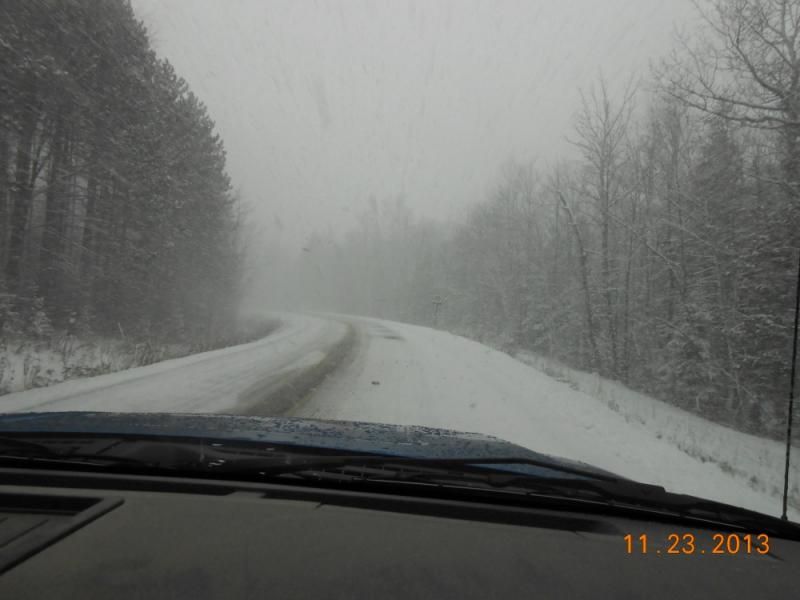 Could have used a little nicer driving weather. Oh well, we have 4WD and Colin is a very good driver. We lost track of the number of vehicles that went right off the road into the ditches. It was barely snowing when we left the house and the grass was still green.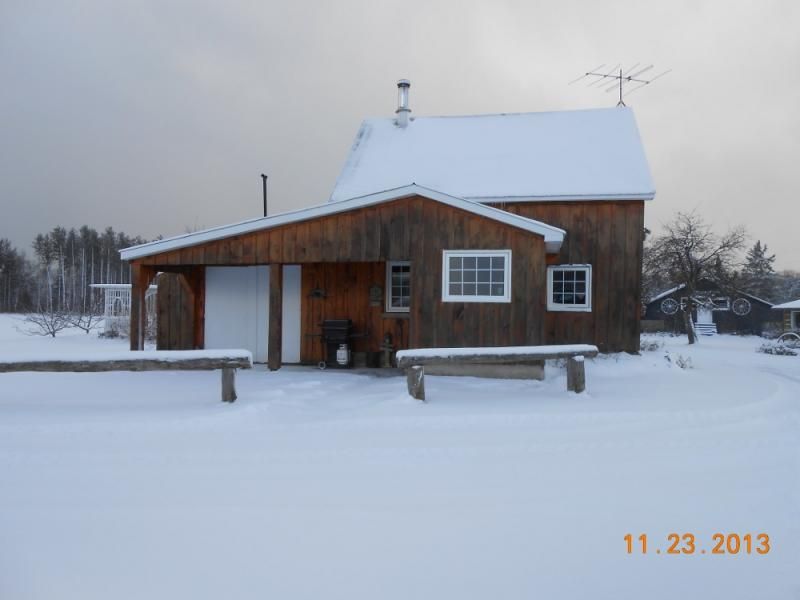 We arrived to about 6 inches of snow and it certainly felt like winter! Carol had the wood stove going and the cabin was so warm and cozy.
We did absolutely nothing all weekend and it was wonderful. The first night we ate at home. Then Sunday night we headed to The
Tavern
in Wilno. I love to go there, the food is so yummy. Though I think their portions have gotten smaller. I had a pirogi and a cabbage roll. Can't wait to go back again.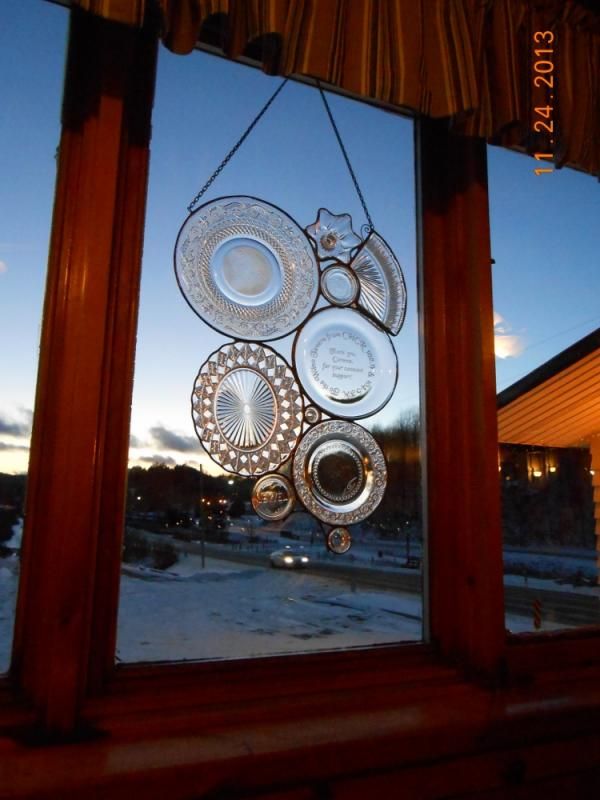 I think this is a cool use of pressed glass. Though the glass Jewel Jar lid would have been better used on one of my Jewel Jars that are missing their lid :)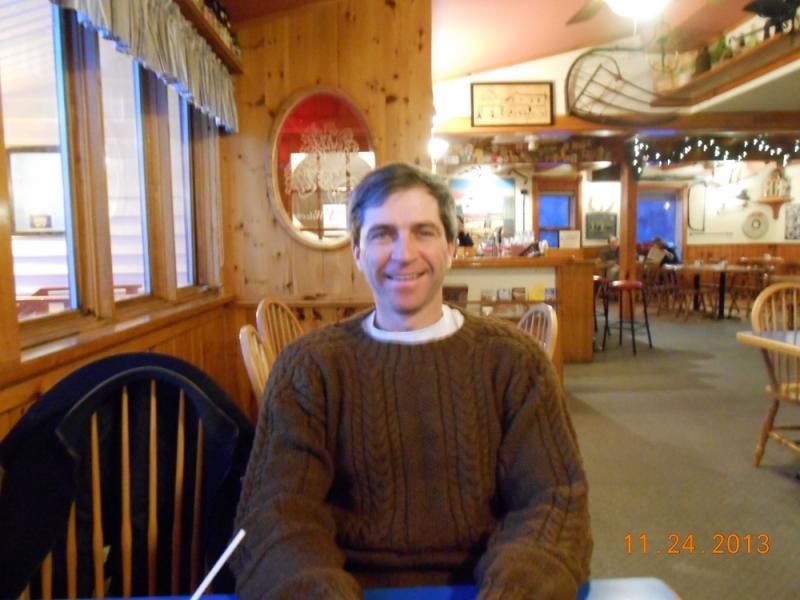 My Sweetie.