It has been so cold this week. Today is the coldest by far. It was -35F this morning. You know it's cold when Celsius and Fahrenheit meet :) I feel so sorry for Colin having to work out in these temperatures. I've been working with Ella and her skating, Daddy made us a rink. She's really coming along. Daddy made Ella a stand to help her balance. It's worked out well: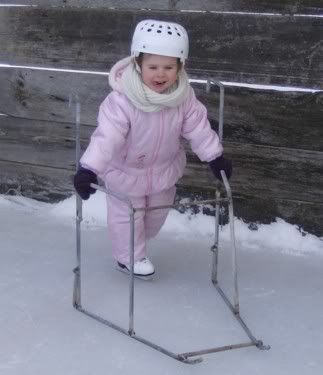 Ella's even been trying to skate on her own. I'm so proud of my girl.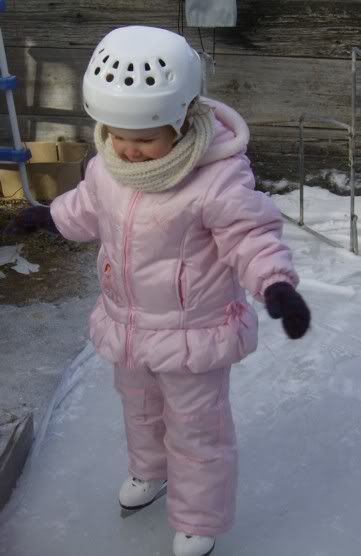 Ella is such a good Momma with her babies. She insisted on feeding Lucy her bottle before they could go to bed the other day. Ella always takes Lucy upstairs and tucks her into her little cradle before Ella hops in bed herself.